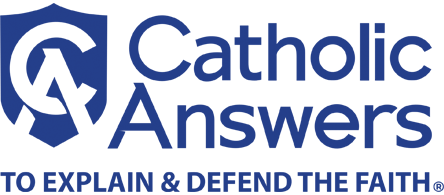 Beer Evangelization: Untapped Possibilities
Since ancient times, beer has been associated with monks and the Catholic faith. A new movement seeks to reestablish those means of convivial evangelizing.
In the year 1203, at a little inn in the medieval village of Toulouse, France, St. Dominic, who was to found the Order of Preachers, was a guest. Like many in Southern France at the time, the innkeeper was caught in the snares of the Albigensian heresy, a variation of the ancient heresy of Manicheanism. Upon discovering one evening that his host was an Albigensian, Dominic set about to convert the innkeeper back to the true faith.
Hour by hour, into the wee hours of the morning, Dominic and the innkeeper debated the merits of Albigensianism against the claims of the Catholic faith, surely over a jug of the inn's own ale. As the sun rose the next morning, Dominic had succeeded. By the grace of God, and Dominic's dogged persistence, he convinced the fellow to be reunited with the one, true, holy, and apostolic Church.
It is said that on that night in 1203, the seeds were planted that would lead to the formation of the Dominicans in 1216. So too, I'm convinced, the seeds were planted in that late night conversation for a great opportunity as part of the New Evangelization: what I call "Beer Evangelization."
In America today, we are living in a golden age of beer. According to the Brewers Association, the national trade organization for breweries, in 1980 there were 101 breweries operating in the U.S. By 2016, that number had surpassed 5,300. (Figures available online at BrewersAssociation.org.) As the number of craft breweries has grown, alongside them has grown a community of craft beer lovers, with its own culture, known simply as "Beer Culture."
The Great American Beer Festival, held annually in Denver, shows how big Beer Culture has become. Begun modestly in 1982 with just twenty-two breweries and only forty-seven beers on tap, the 2017 festival featured nearly 4,000 unique beers poured by 800 different breweries and sampled by 60,000 people. This community of beer lovers presents the Catholic Church with a unique opportunity for evangelization. And yet, if we are to evangelize them, we must meet them where they are. That means we must drink beer with them.
Here we can learn from the great German theologian, Josef Pieper, who reminds us of that ancient insight, so often followed by St. Paul, that "he who wants to teach must first go and find his audience, his listeners, wherever in fact they are, whether he likes those places or not: be it a discotheque, a beer joint around the corner, a sidewalk in the city, or the easy chair in front of the television screen" (The Search for the Sacred, 123-124).
As a man who happens to love the beer joint around the corner, I am happy to say, with the prophet Isaiah, "Here I am Lord, send me!"
We all thirst
Beer evangelization, naturally, begins with thirst. For me, the guiding example for beer evangelization can be found in Scripture, in the story of the woman at the well (see John 4:4-26). What brought the Samaritan woman and Christ together was a shared reality of our humanity: all men and women thirst, both literally and metaphysically.
Christ, sitting at the well, tired from his journey, was thirsty and so asked the Samaritan woman for a drink of water. Here, I believe, Christ reveals an important truth about any successful evangelization effort: his conversation with the woman didn't begin immediately with the proclamation of the good news but with a shared human need: he and she were both thirsty. In the process, Christ was kind, compassionate, and welcoming to her.
In the eyes of most Jewish people, she was an outcast—a Samaritan and a woman. She was taken aback that a Jewish man would deign to speak to her; yet, through Christ's kindness and the shared human need for a drink of water, the Samaritan woman found what she had unknowingly been thirsting for all her life: Living Water.
What beer evangelizing looks like
As a lover of craft beer, I spend a lot of time in breweries. Often, as I look at the people in the pub around me, my heart burns within me, and I long to see them grow closer to Jesus Christ. They are in need of the Living Water as much as the Samaritan woman was, and so I have come to view breweries as a mission field. I have sat at the bar with men who scoff at the Resurrection, who doubt that Christ ever even lived.
A man at a bar once confided in me that he struggled with sex addiction, a surprising admission to a stranger. In response, I was able to share with him my own struggles with the virtue of chastity and how I found help and peace in the Catholic Church.
In a craft beer bar in San Diego, I spoke with a man who was raised Catholic, but after turning his back on God, he described himself as "spiritual but not religious."
As we drank beer together, I urged him to come back to the Faith of his youth, telling him how I too once turned my back on God in anger. I have had many similar conversations, and all of them began because I was with other men and women who love craft beer as much as I do.
It is an apt saying of Christ, when considering how to evangelize those who love a beverage brewed from grain, "The harvest is plentiful, but the laborers are few; pray therefore the Lord of the harvest to send out laborers into his harvest" (Luke 10:2).
Beer evangelization, of course, can be more intentional than sliding up to the bar and striking up a conversation with the person next to you. Most people are familiar with Theology on Tap programs that exist around the country.
A typical evening of Theology on Tap takes place at a local brewery or pub and features a time for socializing with other Catholics, followed by talk on some particular aspect of the Catholic faith. There isn't an overarching organization that runs a national Theology on Tap program. Begun in 1981 at St. James Parish in Arlington Heights, Illinois, by Fr. Jack Wall and a college student, Tim Leeming, the idea has spread to other parts of the country as a way of evangelizing young adults.
Brewing the Faith
In Milwaukee, the city that gave America Pabst, Schlitz, Miller and Blatz beer, and home of the Milwaukee Brewers baseball team, beer and brewing seems to be an essential part of the evangelization efforts for the Archdiocese of Milwaukee, especially to young adults. Its young adult website, aptly named "Brew City Catholics," features a link to one of their most popular outreach events, a variation of Theology on Tap called Brewing the Faith (BrewingtheFaith.com).
The home page is clear and to the point: "Grab a beer/Meet your neighbor/Hear a message." Brewing the Faith is designed to help young adults explore their "needs, questions, and interests about life, truth, and faith." It is an outreach to anyone, Catholic or not. "While we are faithful to the teachings of the Catholic Church," the website says, "all young adults are welcomed to join us for fellowship and conversation."
An evening of Brewing the Faith offers a surefire way to bring young adults to a local pub to hear the good news of the Catholic Church: free beer and appetizers. In the summer months, Brewing the Faith even takes to the deep, clear waters of Lake Michigan with an annual "Beer City Catholic Cruise" held on a double-decker boat cruising off the shores of Milwaukee.
Once these young adults are attracted to the faith through this outreach at breweries, the Archdiocese of Milwaukee offers opportunities for spiritual growth through retreats, small groups, service opportunities, as well as hosting an annual overseas pilgrimage led by one of the bishops of the archdiocese. This year's trip will take them to Ireland.
Thus, Brew City Catholics is a means to an end: a good pint of beer accompanied with good conversation, edifying teaching, and the fellowship of friends who exude the love of Christ combine to serve as an invitation to grow deeper in love with Jesus and his Church.
The Catholic Beer Club
Sometimes beer evangelization is best done without any formal teaching time at all. Some young people, estranged from the Church, want nothing to do with formalized religious instruction or talks, free beer or not. The Catholic Beer Club (CatholicBeerClub.com) has become an informal and effective part of beer evangelization by focusing less on evangelization as its primary goal and more, first and foremost, on beer and the good things that surround it: community, conversation, laughter, and mutual enjoyment of a good beverage.
The first gathering of the CBC took place when three friends, home from college, met at a brewery in Denver to catch up. Having had great fun, they each agreed to invite other young Catholic friends to meet again each week for the remainder of the summer. By the end of the summer, a hundred people were gathering each week.
From those early days, a more formal organization took root with students who took the idea to Benedictine College in Kansas. Now, the CBC exists in twenty cities throughout North America, each with its own dedicated city coordinator, with more being added each year. The CBC is different than Theology on Tap in that it doesn't feature any sort of teaching time. Rather, its members focus on providing for young Catholics in their twenties and thirties what Derek Roush, CBC's current president, likes to call "holy leisure." He says there's a big need in the Catholic community for young Catholics to find ways to meet other young Catholics, especially for those who move to a new city for work after college. The CBC has helped fill this void.
For Roush and the leadership of the CBC, the goal of their ministry is building friendships first of all. "The Catholic Beer Club becomes a way to build community naturally," Roush said. Evangelization then follows organically as community is formed. "Evangelization," Roush said, "starts with friendship."
He likes to tell the story of a fallen-away Catholic who reached out to his local CBC, drawn back to his faith because of Pope Francis's focus on mercy. The CBC seemed like a safe way to dip his toe back into his Faith, and there he found new friends who greeted him with a warm smile and hospitality.
As an example of how evangelization happens naturally as a result of CBC gatherings, Roush points to the experience of his brother Nathan, who is one of the city coordinators of CBC in Phoenix. There, after the course of a few months, some of the regular attendees asked him if they could find a way to go deeper into their Faith. In response, he began a small men's group that meets monthly at his home, a natural extension of how building relationships within beer culture can lead to evangelization.
Beer evangelization has—dare I say it?—untapped possibilities. Fr. Harrison Ayre, a priest friend of mine who lives and serves in Victoria, British Columbia, is planning what he's calling a men's beer pilgrimage to Belgium later this year. The pilgrimage will feature visits to many of the Trappist monasteries that brew beer in Belgium. Of course, this is a means to an end: the pilgrimage's ultimate goal is to help draw men closer to Jesus.
Author and speaker Matt Fradd has a popular podcast called Pints with Aquinas, which is a cheeky way to get beer-loving Catholics to listen to theological and philosophical truths that will deepen their faith. The Catholic Man Show podcast, hosted by Adam Minihan and David Niles, always begins with a "man drink." When I appeared on their show, the drink we shared was Chimay Red, brewed by Trappists in Belgium. After the drink is poured, conversations about the faith take place, often with an exuberant raised glass, with a robust exclamation of "Cheers to Jesus!" and a favorite quote of Minihan's grandfather: "May you drink in moderation and share in excess!"
Guiding principles
Which brings us to one of the most important guiding principles of beer evangelization: the virtue of temperance. In any discussion about alcohol within a Catholic context, the guiding virtue for our behavior must be temperance. G.K. Chesterton, who was famous as a partaker of beer and red wine, said it best: "We must thank God for beer and burgundy by not drinking too much of them" (G.K. Chesterton: The Dover Reader, 302)
Drunkenness has no place in the life of a Christian. Indeed, the Catechism of the Catholic Church is clear about the importance of temperance in the life of the Christian, for it "disposes us to avoid every kind of excess: the abuse of food, alcohol, tobacco, or medicine. Those incur grave guilt who, by drunkenness or a love of speed, endanger their own and others' safety on the road, at sea, or in the air" (2290, emphasis in the original). Anyone who enjoys alcohol must do so responsibly, for their own sake and others'.
At the same time, we should recognize that alcohol, though it can be abused, is a gift from God to be enjoyed. As St. Thomas Aquinas says in his discussion of sobriety, "no meat or drink, considered in itself, is unlawful, according to Matthew 15:11, 'Not that which goeth into the mouth defileth a man'" (Summa Theologica, II-II, Q. 149, A. 3).
Which points us to the second guiding principle of beer evangelization: we must have control of our language and behavior, for, as the rest of Matthew 15:11 says, "what comes out of the mouth, this defiles a man." To be an effective evangelist in beer culture, one must be careful to make sure that one's conduct in a pub or brewery is becoming of a Christian. Our guiding principle here should be the words of St. James, who tells us that "no human being can tame the tongue," calling it a "restless evil, full of deadly poison" (James 3:8).
Pubs can sometimes become places where boorish behavior is on display. As Christians, we can be the "light of the world" in our conduct by refusing to participate in any demeaning or unbecoming conversations. Rather, in our behavior, we should set an example for others on the temperate enjoyment of alcohol. Laughter of course has its place, but boisterous, obnoxious behavior that often comes from too much alcohol won't bring anyone closer to Jesus.
Conclusion
In many years of visiting breweries across the country, I've had numerous opportunities to share with others the good news of the gospel. To be a missionary, we don't need to go across the world to a remote corner in the jungle. Usually, our mission field is where we live. Often, it's nearby, at the "beer joint around the corner." There is a place, I'm convinced, in the New Evangelization for active missionaries who consciously seek out the lost in breweries. The key is to recall that "evangelism begins with friendship," and that friendship often begins with a beer shared with a stranger.
So the next time you take a trip to your nearest brewery, look around you, whisper a prayer to the Holy Spirit for the lost and wounded, and see what happens. I believe St. Dominic—and his innkeeper friend—would approve.
Sidebar 1
A Worthy Gift for the King of Kings
St. Brigid of Ireland (ca. 451-525) is one of many of the Church's patron saints of beer. Many beery miracles have been attributed to her. Once, when a group of clerics unexpectedly visited her convent, the nuns found that they had no beer on hand to serve their distinguished guests. It is said that St. Brigid prayed to God, and miraculously, her dishwater turned to beer. She penned a beautiful poem, combining her love of God and her love for beer:
I should like a great lake of beer for the King of Kings.
I should like the angels of heaven to be drinking it through time eternal.
I should like excellent meats of belief and pure piety.
I should like the men of heaven at my house.
I should like barrels of peace at their disposal.
I should like for them cellars of mercy.
I should like cheerfulness to be their drinking.
I should like Jesus to be there among them.
I should like the three Marys of illustrious renown to be with us.
I should like the people of heaven, the poor, to be gathered around from all parts.
Sidebar 2
Meant to Be Shared
Beer has always been viewed as a convivial drink, best drunk with others. The earliest pictorial representation of beer, found in ancient Sumeria around 4000 B.C., shows two men at a vat of beer, drinking it through reed straws (early beer had mash and grain that collected at the top, thus requiring a straw to drink the pure brew). Ever since, beer has been closely associated with fellowship and friendship. Especially in ancient times, when beer needed to be shared from a communal jug, it indicated community and trust: "This beer I share with you is the same that I will drink."
This trust was especially important when sanitary conditions were questionable, as well as in any sort of business or political dealings: sharing from the same cup often was the final ritual that "sealed the deal"—and assured your fellow that you weren't trying to poison him!
The clinking of glasses we do today symbolically links us today with our forebears. By drinking to each other's health and uniting our glasses, it's as if we are sharing the same jug of beer, sealing the bond of our friendship with a ritual sip.