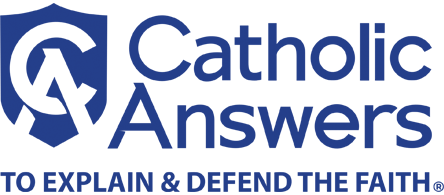 I have struggled with anxiety most of my life. When I was a child, I worried that my parents would die or that I would be stricken with a life-threatening illness. As I grew older, the worries changed but didn't go away. By the time I was in my twenties, I was dealing with panic attacks. On several occasions I ended up in the emergency room feeling certain that I was having a heart attack. Each time the medical tests came back negative, my symptoms disappeared for a while, only to return.
Trying to escape my fears, I resorted to alcohol, medication, and other distractions. Nothing worked. I remember the hopeless feeling of thinking that I'd never live a normal life. What if I had a panic attack during a job interview or while I was on a date? How would I survive?
Even though I was living in fear, I forced myself to go out in public and function as normally as possible. I worked as a computer programmer and eventually got married and had children. On the surface I seemed relatively normal, but I spent a great deal of time in private worrying. Like so many others who struggle with anxiety, I resigned myself to thinking, "That's just the way I am."
An unforgettable lesson
In 2004, the Lord intervened in my life and taught me it was possible for me to stop worrying. It's a lesson I'll never forget and one that impacts every day of my life. As he does so often when he wants to teach us something, the Lord used an unconventional approach to get my attention. And while it started as something frightening, it ended up being the best thing that ever happened to me.
I began to experience unusual medical symptoms and lost ten pounds in a week. As a hypochondriac, I promptly visited the doctor. He sent me for several tests. My anxiety grew as the initial results indicated that there could be a serious problem. I was convinced I was going to die.
But although I was concerned about my mortality, I was even more concerned that I was a lukewarm Catholic. I didn't know much about my Faith, but I knew enough to understand that my judgment day would probably not go well.
As a result, I immersed myself in things Catholic. I listened to Catholic radio on the way to work, watched Catholic TV constantly when I was home, and I prayed—a lot. Eventually, the symptoms disappeared with no diagnosis ever being made. In the meantime, my life changed dramatically. After years of having no serious desire for a personal relationship with Christ, I finally got to know and love him in a very real way.
My newfound love for the Lord motivated me to create a Catholic website as a means of sharing my recently acquired knowledge with others. I began writing articles for other Catholic websites and doing radio interviews. I felt that the next step was to write a book. Problem was, I didn't have any ideas for the subject matter.
How about a book?
One day I was walking my dog and had an idea: Why not write a book for worriers? It would consist of a collection of Bible verses and meditations to be used during periods of anxiety. Just as quickly, the book's title came to me: A Worrier's Guide to the Bible.
I had just gone through the most frightening health crisis of my life and was able to feel peace by staying close to the Lord. I knew there had to be many others who were battling anxiety and didn't know how to find relief. Even though God repeatedly instructs us in the pages of Scripture to not worry, his words won't do any good unless we know where to find them.
As I started to write the book, I wanted the Lord to choose the verses. I sat before him in the adoration chapel with a Bible and a notebook. I spent several hours in his presence and compiled a rather long list of potential verses. My publisher felt that the book should be limited to fifty verses (along with brief reflections), so I entered my list into a spreadsheet, printed it out, and headed back to the chapel.
As I sat with a list of nearly seventy verses that deal with anxiety, I began to read them in the Lord's presence and felt a great sense of peace. Even though I had problems in my life at the time, I was feeling good. In fact, as I read over the verses, it was nearly impossible to worry. Although I had sought the Lord's presence to let him choose the verses for my book, he was ministering to me and calming my nerves. At that moment, I knew that this book would bring peace to many people.
Calming the sea of worry
Let's face it: We know that God doesn't want us to worry. Jesus delivered this message on several occasions, most notably in the Sermon on the Mount when he warned us against being anxious (Matthew 5:25-34). Unfortunately, the problems of our daily lives often cause us to lose sight of his message. Before we know it, we find ourselves forgetting about his words and being consumed by worry.
What's the secret to peace of mind? How can we deal with our real-world problems and not be driven to worry? As a recovering worrier (it's a daily battle, but it is controllable), I have found it is possible to break free from worry. The secret is to remain close to Jesus. Daily prayer, Bible reading, and Mass have enabled me to grow closer to him than ever. That relationship has also given me the greatest sense of peace that I've ever experienced.
The wonderful thing about the Lord's peace is that we can feel it even in the midst of suffering and tribulation. We can experience his calming presence even as we battle the storms in our lives. When I speak at parishes, one of the Bible passages I come back to is Jesus' calming of the storm at sea (Matthew 8:23-27).
While in a boat with his disciples, Jesus fell asleep and a great storm came up. The disciples, like most of us would have, started to panic and cried out, "Save us, Lord; we are perishing." When Jesus woke up, he rebuked his followers for their weak faith and then calmed the sea. Despite the fact that they had just seen Jesus cure a leper and a centurion's servant and Peter's mother-in-law and exorcise many possessed individuals (Matthew 8:1-17), the disciples forgot about the Lord's power.
In all fairness to them, we do the same thing just about every day. But despite their weak faith, the disciples managed to do something smart: When faced with a crisis—they obviously believed their lives were in danger—they went to Jesus and asked for help.
While it sounds obvious, it's often the last thing we do. How many times do we panic and spend countless hours worrying without ever asking for the Lord's help? And when we do turn to him, how often is it only because we've reached the end of our rope? There's no doubt that the disciples' faith could have been stronger, but they really did do the right thing. They turned to Jesus. We would be wise to imitate them.
Give up the "heavy lifting"
When we allow the Lord to speak to us through the Bible, he reminds us that worrying is useless and that he truly is in control of our lives. It's a message that we need to hear daily. Just as I never get tired of hearing my wife tell me she loves me, the Lord's message "Let not your hearts be troubled" (John 14:1) never gets old. When I hear his words, I'm reminded that life without worry is possible. His words also assure me of his help. He knows that I'm weak, and he doesn't expect me to give up worrying on my own. Instead, Jesus wants to walk with me and let him do the "heavy lifting."
For much of my life I missed the point and thought that I had to be the one to conquer my anxiety. After failing many times, I realized that I was too weak to do it. Now, along with St. Paul, I can proudly boast of my weakness, knowing that "when I am weak, then I am strong" (2 Cor. 12:10). Embracing my weakness allows me to realize just how much I need God. It also allows him to work in my life.
I rejected my anxiety for many years and wished that I could just learn to relax. I've since learned that my many fears can actually draw me closer to Christ. Anxiety can be a great blessing in our lives—if we learn how to respond. Instead of worrying, we can turn to the Lord in prayer.
When we are afraid, Jesus is knocking on our door. And we have two choices: We can worry about our problems, or we can open the door and let him into our lives. One option brings misery; the other brings peace and eternal life: "Behold, I stand at the door and knock; if any one hears my voice and opens the door, I will come in to him and eat with him, and he with me" (Rev. 3:20).
When fear is useful
"Be not afraid" is certainly one of the Bible's most popular themes. Throughout his public ministry, Jesus repeated this message many times. It was generally proclaimed in order to call attention to his providential care. After all, why should we be afraid if the Lord is in charge of our lives?
While most of us are familiar with this message, Jesus also provided a little known (but very important) exception to the rule. There is one occasion when fear can be of eternal use. Unfortunately, even though anxiety has become epidemic in today's world, a fear few people possess is the fear of going to hell. "But I will warn you whom to fear: fear him who, after he has killed, has power to cast into hell; yes, I tell you, fear him!" (Luke 12:4-5).
We don't like to face it, but "the devil prowls around like a roaring lion, seeking someone to devour" (1 Pet. 5:8). While he can't force us to sin, the Enemy will do everything in his power to trick us into turning away from the Lord.
How does he tempt us? Not by dressing up in a red suit and carrying a pitchfork. Instead, he makes sin attractive. The suggestive image on the Internet, the temptation to save money by illegally downloading music, the desire to "curse out" the driver who just cut us off—these may seem appealing in the moment, but they can lead to our spiritual downfall.
The good news is that "God is faithful, and he will not let you be tempted beyond your strength, but with the temptation will also provide the way of escape, that you may be able to endure it" (1 Cor. 10:13). God's grace is stronger than any temptation Satan can throw at us. Our challenge is to cooperate with that grace and not fall for the Enemy's lies.
Jesus' warning isn't designed to force us to spend every waking moment worrying about going to hell, but it should serve as a wakeup call. At the end of our lives, we will be judged. Our eternal destiny will be determined by how we lived our lives. A healthy fear of the Lord (one of the gifts of the Holy Spirit) will keep us on the right track and motivate us to stay close to him. That's the kind of fear that we all need!
Five Bible verses every worrier should know
While many Bible verses deal with anxiety, here are five that every worrier should know. Through these words, the Lord reminds us that he is greater than any problem we could ever encounter.
1. Romans 8:28: "We know that in everything God works for good with those who love him." Nothing happens to us without the Lord's permission. While he doesn't cause everything that happens in our lives (free will plays a part), he does allow things to occur. While this includes both pleasant and unpleasant events, this verse reminds us that He can bring good out of any situation.

2. Luke 12:35: "And which of you by being anxious can add a cubit to his span of life?" Jesus' words are crystal clear: Worrying doesn't do any good. Why should we waste our time on an activity that produces no positive result? On the other hand, the Lord assures us that prayer always yields results (cf. Matthew 7:7). Why waste time worrying when you can pray instead?

3. Matthew 11:28: "Come to me, all who labor and are heavy laden, and I will give you rest." Jesus Christ is the ultimate answer to any problem we will ever face. With his help, we can make it through anything. If we stay close to him, we will experience great peace, even in the midst of great turbulence.

4. Philippians 5:6-7: "Have no anxiety about anything, but in everything by prayer and supplication with thanksgiving let your requests be made known to God. And the peace of God which passes all understanding, will keep your hearts and your minds in Christ Jesus." Not only does this passage direct us to avoid worrying, it also tells us what we should do and promises the reward for following that plan. Instead of worrying (which is never productive), presenting our needs to the Lord in prayer will unite us more closely with him and bring us peace. By following these instructions, there's no way we can lose!

5. Psalm 27:1: "The Lord is my light and my salvation; whom shall I fear? The Lord is the stronghold of my life; of whom shall I be afraid?" Those of us who are anxious sometimes lose sight of the big picture. We were created to live with God in heaven. That is the ultimate goal of our lives. As long as we follow his will by cooperating with the grace that he provides, we will spend eternity with him. In heaven there will be no illness, no financial difficulties, no unhappiness. Best of all, nobody can take that reward away from us. Given that, is there ever a reason to worry?