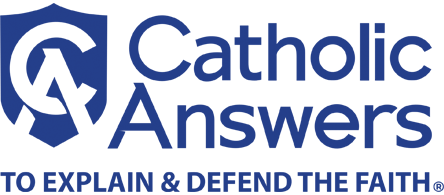 In a simple ceremony alongside the New York Archdiocese chancery building on First Avenue, amidst bustle of New York City, a small group of people gathered for a special occasion on May 27, 1999. The late John Cardinal O'Connor blessed LAMP Ministries with his presence and granted canonical status (private association of the Christian faithful), placing LAMP Ministries closer to the heart of the Church. 
LAMP Ministries (Lay Apostolic Ministries with the Poor) is a missionary service community whose primary focus is evangelization with the materially needy. In a city where the government social services can often leave a person feeling less than human, a LAMP minister offers prayerful support, reminding the person of their God-given dignity and goodness. 
Tom and Lyn Scheuring founded LAMP Ministries on the Feast of the Annunciation in 1981 with the endorsement of Cardinal Terrence Cooke. The founding of LAMP Ministries came through much prayer, reading of Scripture and Church teaching, experience, and the Scheurings' desire to respond to the Lord's will for their lives.
"We knew that any way we would serve the poor would have to do primarily with sharing the love of Jesus and trying to draw and encourage in them a personal response to his love," they wrote in their book The Poor and the Good News. "This ministry would of course have to be in the context of a concern for their material well being as well. We became so convinced that the freedom and peace that can really affect their lives in a lasting way, as it has ours, can come only from an awareness of the personal love of Jesus for them" (7).
Jesus is indeed the good news. And we are chosen to bring him to people who might not otherwise have the opportunity to hear the good news. We are chosen to bring him to those who have experienced such pain and difficulty in life that the freedom, mercy, dignity, compassion, and love that the Lord desires for them is unknown. In my youthful boldness I once told the Lord, "You can send me anywhere. Just don't send me to New York City." And so, of course, that's exactly where he sent me. My husband and I have served in LAMP Ministries for nine years.
In March 2001, LAMP celebrated its twentieth anniversary. And in those twenty years many of the people whom we have touched have shown us in turn the path to Jesus. One of our LAMP ministers, Eileen, asked the question "Are you a Christian?" of Sarah, a woman she was serving at a homeless hotel. Sarah's response-"Sometimes"-captures the reality of our response to God if we're honest.
As LAMP ministers, our vocation is evangelization among the materially poor. We might serve in a financially poor parish, a homeless shelter, a city-run hospital, or on the street-sharing faith however we might be gifted. We might visit people in their apartments (or rooms), teach religious education, offer to pray with a person, start a youth group, or offer Scripture study. We support each person in whatever his circumstances might encompass. We seek to help the person rediscover his dignity as God's child.
When a minister begins service with LAMP, there is an orientation process, and the new minister is supported through weekly meetings and phone calls. In addition to a two-year, full-time commitment, LAMP offers various other ways for people to serve. The LAMPcafé is a ministry of faith and friendship for those who are homeless or poor (a simple lunch, hot or cold drinks, rosaries, and Scripture tracts). The LAMPcafé is a great way for people to contribute who only have one day per week or per month that they are able to serve. Lamplighters is a Christian club for children or young adults who gather together for fellowship and service. And the role of LAMP associate is for those desiring a more prayerful commitment to LAMP. 
Serving full-time in LAMP Ministries are married couples, single men and women, sisters of various religious communities, and a priest. Through the addition of the associates, those in service have grown to include widows, married moms with small children, grandmothers, older couples-the list goes on. LAMP ministers are generally twenty-five years or older with some experience serving in the Church-perhaps as a lector, an extraordinary minister of the Eucharist, a teacher of religious education, or through a parish social outreach. 
Each LAMP minister has unique experiences of sharing the faith with the people we serve. I had the privilege of preparing third-grade children in a poor neighborhood to receive First Communion. I never ceased to be amazed at the children's faith and their capacity for learning. "Is the bread that we eat at Mass really bread?" I would ask.
"No, Miss Teri!" the kids would respond.
"Well then, who is this bread?"
The loud response: " Jesus! "
After many months of preparation, the children caught onto something that, a number of years ago during my return to the Catholic Church, took me time, tears, and faith to realize: This bread is different: This Bread truly is Jesus.
There are many children who stand out in my memories of teaching, but one little girl-I'll call her Jess-once asked me a question that, at that moment, I had no answer for.
"Jess," I said, "I'll get back to you on that next week."
"If you don't have the answer right now," she replied, "then what am I doing here?" 
In our ministry we try to remember that the present moment is all we have, for we may encounter a person only once. The Schuering's book contains a marvelous anecdote that illustrates this. The day after St. Andrew's feast, Lyn Scheuring accompanied some LAMP ministers and Lamplighters on the Manna outreach (as the LAMPcafé was known formerly):
"Just as we were beginning to close for the day, a destitute man came hobbling over to the Manna truck for something to eat. He was poverty-worn and obviously high on some alcohol and drugs. His eyes were filled with anger, distraught because someone had just beaten him and robbed him of the little he had. As I handed him a small bag of food and a cup of coffee, I asked him his name.
"'My name is Andrew,' he said.
"I told him, 'Yesterday was the feast of St. Andrew.'
"With a surprised look, he then began narrating his life story growing up as a Catholic, how he had been an altar boy, about all the priests he knew, the schools he attended, et cetera. He then shared some of the hard times he had experienced. After his story and as he was beginning to leave, I asked him if he would say a prayer for us, hoping he would remember to do it as he was walking or if we came to his mind later in the day.
"Instead he immediately put down his bag of food and cup of coffee on the sidewalk, folded his hands, reverently bowed his head, and, with closed eyes, uttered a prayer so profound and universal caring about people who suffer, asking God's blessing on all people. The LAMP staff gathered around him and entered into his every word to God. Surely we were convinced that this poor man's prayer pierced the clouds.
"When Andrew finished his prayer, he opened his eyes, now peace-filled and calm, looked at all of us, and exclaimed, 'You people make me feel so comfortable.' He paused and repeated, 'You people make me feel so comfortable,' and then for a third time as he walked away. We became so aware of the transformative power of God's peace in this person through prayer"
Sr. Helene serves in a shelter for homeless families in upper Manhattan. She spends her days visiting folks in their rooms to offer support and prayer. She told us recently about a group of young mothers who wanted to read and talk about Scripture together. So she organized a weekly meeting for the young women where they discussed the readings for next Sunday's Mass. One of the mothers later told Sr. Helene that even when she isn't there they gather together-she helped them to see how they needed the support of one another. 
Sr. Dulceline, now serving at the LAMP Prayer House, served in a parish in Brooklyn, reaching out to families in a low-income housing project. One morning as she walked over to the building she noticed a couple of people with Watchtower magazines "witnessing" to a third person. Sr. Dulceline walked right up to Tim, the person being witnessed to, and said, "You're a Catholic, aren't you?"
"Yes," Tim said, "I am."
"Well, then, why don't you come over here and talk to me." Tim went with Sr. Dulceline, talked, prayed, and began what was journey back to the Catholic Church.
Maria served at a parish on the West Side of Manhattan. One of the things the pastor asked her to do was help re-establish the parish's Legion of Mary chapter. After much prayer and discussion this group chose to evangelize by having a table with Catholic materials and people available to pray or talk with whoever walked by on the street. A number of people who began to come by had never owned a Bible or had never heard the Church's teaching on a variety of subjects. Many never knew the Church would be open to them. Maria, and the Legion of Mary, "opened wide the doors to Christ."
Being present with, listening to, and meeting the spiritual needs of the people is the essence of LAMP. Sr. Dulceline experienced this in a unique way recently. As part of her ministry through the LAMP Prayer House, she visits a local nursing home. Yvette, a resident, called Sr. Dulceline into her room and said, "Sit with me."
After a few minutes, Sr. Dulceline asked Yvette if she would like to talk about something.
"No," she said, "just sit here quietly with me."
After some time Yvette thanked Sr. Dulceline and said that she could go. Sister had listened to and met Yvette's need for companionship and at the same time preached the gospel simply by responding to Yvette's request "Sit with me."
Part of our ministry, either in the parish or with the LAMPcafé, is to encourage people to respond to the Lord's call to ministry in their own lives. We would like to minister ourselves out of this particular ministry. Here's an example regarding the Manna truck (LAMPcafé): "After they saw the numbers of neighborhood poor coming to the Manna truck, the parish next to which we have been parking our Manna truck the past number of months has opened up its own soup kitchen for the poor in their area. This enabled us to move our ministry to another needy location" (The Poor and the Good News, 91).
Sometimes we wonder, "Is this all worth it?" or "Is this really where the Lord is calling me to serve?" Once in a while someone answers our questions on behalf of the Lord: "On our last day there [at the parish that opened its own soup kitchen] one of the women who had regularly come for food came up to the LAMP minister and thanked her for the food but especially for her words about the love of Jesus. She said: 'You may think we don't hear or listen to you when you tell us Jesus loves us or other things about him. We may not respond, but at night, when it's quiet, we remember and think about what you have told us about Jesus. Thank you!'" (ibid., 91).
As Catholics we are called to ease suffering, whether it be through alleviating the devastating effects of physical poverty or being with people in a loving, prayerful way to bring comfort in their spiritual suffering. Evangelization can be as simple as a smile or just sitting with someone and saying nothing. It can be seizing the opportunity to share the Christmas story through giving coloring books and crayons to children in a homeless shelter. Sharing faith in all its simple grandeur and how the Lord works in our own lives is the essence of evangelization.
"[The Church] exists in order to evangelize-that is to say, in order to preach and teach, to be the channel of the gift of grace, to reconcile sinners with God" (Pope Paul VI, Evangelii Nuntiandi, 14). We in LAMP are privileged to be part of this chapter, at this moment in history. We never know how our loving presence effects those we serve.