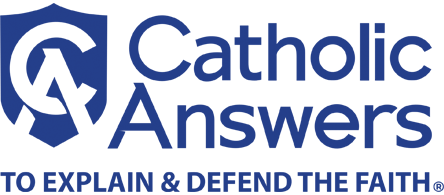 1-3 John

Three letters are attributed to John. The first, written from Ephesus towards the end of the first century, carries no opening greeting and no sign-off but John's authorship is apparent from the content. He who has heard, seen, looked upon and touched with his own hands the Word of life (1:1) bears witness so that all may know what was revealed from the beginning.
The letter has very much the same tone as the fourth Gospel and it has been described as a kind of introduction to the Gospel. The writer seeks to show, in this letter also, the divinity of Jesus Christ and to confront the heresies which were beginning to make inroads among the Christians of the time. Therefore, it contains the same type of doctrine as is found in John's Gospel.
Starting out from the Word who is life, truth and love, as befits one who exists for all eternity, one who gives existence to all things, it draws the logical conclusion: that is, it spells out the consequences this has for those whom grace has made children of God, even though they be still sinners.
By Baptism we have been justified, sanctified, called to full communion with God. But anyone who believes that during his earthly life he can stay free from sin would be mistaken. All of us are sinners—with the exception of the Blessed Virgin, who by a singular grace of God was "conceived without any stain of sin, in anticipation of the merits of Christ Jesus, the Saviour of the human race" (Pius IX, Bull Ineffabilis, 8 December 1854). Everyone else, even the just, was born in sin, and no one can say that he is free of sin in this life. If he dared to do so he would be contradicting God, who has explicitly said that all men are sinners (cf. Ps. 13:3; Prov. 20:9; Eccles. 7:20).
In essence the letter deals with the love of God and of the brethren which are the hallmark of the Christian. For "if anyone says 'I love God', and hates his brother, he is a liar; for he who does not love his brother whom he has seen, cannot love God whom he has not seen. And this commandment we have from him, that he who loves God should love his brother also" (4:20-21). As we have seen in many places, the commandment of fraternal love is an old commandment: God always wanted us to love others and he made this a basic commandment for the people of the Old Alliance (Lev. 19:18). But it is also a "new" commandment because it finds its fullest meaning in Christ's life and teaching an 15:12-13). Through fidelity to this commandment, Jesus said, "all men will know that you are my disciples" an 13:35). Therefore, "he who hates his brother is in the darkness" (1 John 2:9).
Jerome tells us that when John was a very old man his only message was "little children, love one another." And when his disciples asked him why he was always saying the same thing he always replied, "My children, this is what the Lord commands; if we do this, nothing else is necessary." The reason for this is that there is no other way to conquer the world, which is God's enemy.
John sums up in this way the things which separate us from God: "the lust of the flesh"-disordered love of pleasure, surrender to the sensual part of our nature; "the lust of the eyes," that is, disordered love of things, which leads to envy, etc.; and "the pride of life," which is the root of the more internal vices of pride, ambition and vanity. All this comes from the world insofar as it is at odds with the will of God.
John's second letter is addressed to "the elect lady and her children"-a symbolic reference to a church, which we cannot identify, which is under threat from false teaching. While expressing his joy at its perseverance in the faith, John exhorts the Christians of that church to practice charity and fraternal love as the best weapons for combating heresy.
The third letter, which is very short, is addressed to Gaius, a Christian in a church of Asia Minor, for whom the Apostle has special affection. He praises Gaius' faith and charity, but upbraids Diotrephes for refusing hospitality to pilgrims.
Jude
Jude, surnamed Thaddeus, was one of the Apostles, "the brother of James" (1:1) and therefore one of the "brothers of the Lord" (Matt. 13:55; Mark 6:3). His short letter was accepted as canonical from the very beginning, although some people cast doubt on its inspiration on the grounds that it quotes the apocryphal book of Enoch and the "Assumption of Moses." But just as Paul twice quotes Greek poets in his letters, so Jude cites these works, which were held in high regard in his time, to illustrate a point of doctrine. That is the opinion of Clement of Alexandria, Origen, Tertullian, Athanasius, and Cyril of Jerusalem, to mention a few. This letter was formally included in the canon by the Council of Trent.
Jude sent this letter, written between 62 and 66 (the years James and Peter, respectively, died) to "those who are called, beloved in God the Father" (1:1), that is, to Christian converts from Judaism who at this time were scattered throughout the Roman empire. It is probable that he avails of the death of James to use his authority to warn these Christians to be on their guard against false teachers who attempt to subvert their faith.
He speaks in the same language as we find in the preceding letters, especially the second letter of Peter. The two letters are so alike that some scholars claim that Jude derives from 2 Peter. But Jude's does seem to be earlier than Peter's; what is said in summary form in Jude seems to be amplified in 2 Peter, with some of the passages clarified.
Essentially, what the letter says is this:
God the Father (lb) is the source of grace and authority. From him comes salvation for all men (1:5).
In the present economy of salvation, Jesus Christ, who is our Lord and Master (4b), speaks through the Apostles (17).
It is the Holy Spirit who maintains us in the love of God (20); in him we find hope of attaining eternal life (21).
The Christian has received a divine vocation, which derives from God's love. He is destined to live by faith, keeping to the teaching he has received from the Apostles, provided he is motivated by charity. That charity will give him apostolic zeal. But if he neglects charity and seeks disordered pleasure (12, 16) his faith will founder (4, 8) and he will be punished (14-15).