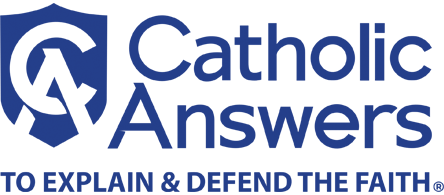 The Catholic interwebs are abuzz with the news that there is a change being made to the Eucharistic prayers we hear at Mass.
It's a small but significant change: A specific mention of St. Joseph is being inserted into Eucharistic Prayers II, III, and IV.
(Thanks to Fr. Z for pointing this out and making the decree available online!)
A reference to him was inserted into the traditional Roman canon (Eucharistic Prayer I) by Pope John XXIII, several decades ago.
By now inserting mention of him into Eucharistic Prayers II-IV, he will be mentioned in all of the standard Eucharistic Prayers used at Mass.
There are a number of additional Eucharistic Prayers that Rome has approved for use, but they aren't heard nearly as often.
What We'll Be Hearing
Previously, Eucharistic Prayers II, III, and IV have had a mention of the Virgin Mary, followed by a reference to the apostles.
The reference to St. Joseph is to be inserted between the two.
For example, in Eucharistic Prayer II (the most frequently heard one, especially at weekday Masses), we will be hearing:
that with the Blessed Virgin Mary, Mother of God,
with Blessed Joseph, her Spouse,
with the blessed Apostles
The words "with Blessed Joseph, her Spouse" will be inserted at this point in each of the three prayers, though I have to add a temporary caveat.
The CDW's decree gives the words to be inserted in Latin, but the precise English translation that will be used has not been officially announced.
This is one of several matters that is still a bit unclear.
Still Unclear
At the time of this writing, there are still some matters that are being worked out regarding this change.
I spoke to the U.S. Bishops' Secretariat for Divine Worship today, and they indicated that they hope to have a press release out soon but that certain matters are still being sorted out.
One is the question of implementation: When, precisely, is the change to go into effect?
Some have suggested that the change is to be immediate, but this is not necessarily the case.
The original decree from the Congregation for Divine Worship says that Pope Francis has determined that the mention of St. Joseph "is henceforth to be added to Eucharistic Prayers II, III, and IV," but "henceforth" does not require the meaning "beginning immediately."
If it did then, since the decree was dated May 1, it would mean that the change took effect then.
But this is not what usually happens. The folks at Rome typically sign decrees quite some time before they are publicly announced—often on symbolic days (like this one, which was signed on the Memorial of St. Joseph the Worker).
Then the decrees are publicly announced at a later date.
Then they are published in the Vatican journal of record, Acta Apostolicae Sedes.
And (normally) laws so-published take effect three months later. Thus the Code of Canon Law says:
Can. 8 §1. Universal ecclesiastical laws are promulgated by publication in the official commentary, Acta Apostolicae Sedis, unless another manner of promulgation has been prescribed in particular cases. They take force only after three months have elapsed from the date of that issue of the Acta unless they bind immediately from the very nature of the matter, or the law itself has specifically and expressly established a shorter or longer suspensive period.
I'll update this when there is further word.
Who's Responsible?
If Rome doesn't usually rush laws into effect, neither does it rush changes in the liturgy into effect.
In particular, it doesn't change the Eucharistic Prayers at the drop of a hat.
Given that Pope Francis has only been in office for three months, that strongly suggests that this is a change that has been in the work for some time.
And this seems confirmed by the text of the CDW decree, which says:
In response to petitions received from places throughout the world, the Supreme Pontiff Benedict XVI deemed them worthy of implementation and graciously approved them.
The Supreme Pontiff Francis likewise has recently confirmed them.
In this the Pontiffs had before their eyes the full communion of the Saints who, once pilgrims in this world, now lead us to Christ and unite us with him.
So, though Pope Francis gave final approval to this change, it was an initiative that was underway during Pope Benedict's tenure, and he was the pope who gave the initial approval to it.
Personally, I think it's an awesome addition, and I'm very pleased with it.
I can't help wondering if our former pope's Christian name had any role in the process.
I can easily imagine Pope Benedict having a special place in his heart for St. Joseph.
In fact, I can imagine him having that ever since childhood.
By the way, if you like the information presented here, you should check out my book, Mass Revision: How the Liturgy is Changing and What It Means for You