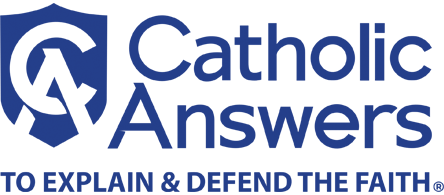 Who (not What) Is Your Greatest Talent?
A reading from Proverbs helps us understand that the riches God entrusts to us go way beyond silver and gold.
Homily for the Thirty-Second Sunday in Ordinary Time, Year A
When one finds a worthy wife,
her value is far beyond pearls.
Her husband, entrusting his heart to her,
has an unfailing prize.
She brings him good, and not evil,
all the days of her life.
She obtains wool and flax
and works with loving hands.
She puts her hands to the distaff,
and her fingers ply the spindle.
She reaches out her hands to the poor,
and extends her arms to the needy.
Charm is deceptive and beauty fleeting;
the woman who fears the LORD is to be praised.
Give her a reward for her labors,
and let her works praise her at the city gates.

-Proverbs 31: 10-13, 19-20, 30-31
Jesus told his disciples this parable:
"A man going on a journey
called in his servants and entrusted his possessions to them.
To one he gave five talents; to another, two; to a third, one–
to each according to his ability.
Then he went away.
Immediately the one who received five talents went and traded with them,
and made another five.
Likewise, the one who received two made another two.
But the man who received one went off and dug a hole in the ground
and buried his master's money.

"After a long time
the master of those servants came back
and settled accounts with them.
The one who had received five talents came forward
bringing the additional five.
He said, 'Master, you gave me five talents.
See, I have made five more.'
His master said to him, 'Well done, my good and faithful servant.
Since you were faithful in small matters,
I will give you great responsibilities.
Come, share your master's joy.'
Then the one who had received two talents also came forward and said,
'Master, you gave me two talents.
See, I have made two more.'
His master said to him, 'Well done, my good and faithful servant.
Since you were faithful in small matters,
I will give you great responsibilities.
Come, share your master's joy.'
Then the one who had received the one talent came forward and said,
'Master, I knew you were a demanding person,
harvesting where you did not plant
and gathering where you did not scatter;
so out of fear I went off and buried your talent in the ground.
Here it is back.'
His master said to him in reply, 'You wicked, lazy servant!
So you knew that I harvest where I did not plant
and gather where I did not scatter?
Should you not then have put my money in the bank
so that I could have got it back with interest on my return?
Now then! Take the talent from him and give it to the one with ten.
For to everyone who has,
more will be given and he will grow rich;
but from the one who has not,
even what he has will be taken away.
And throw this useless servant into the darkness outside,
where there will be wailing and grinding of teeth.'"

Matthew 25:14-30
---
The readings at Masses on Sundays are arranged in such a way that the first reading, almost always taken from the Old Testament, is related to the Gospel lesson. Today's readings are a particularly helpful example, because the Old Testament lesson provides us an unexpected key to understanding the lesson from the holy Gospel.
Of course our talents, given by the Lord, can be any of his gifts to us, and usually we think of talents as personal traits or abilities that are meant for use in the service of God and neighbor.
But the first reading gives us another, more profound sense of our talents given by the Lord, in the wonderful praise of a faithful wife from Proverbs. You see, the greatest gifts of God to us are our relationships with other persons.
The union of man and woman in marriage implies all the relationships we can have with another human being. Spouses and friends, children, brothers and sisters, co-workers, cousins, ancestors and descendants, other families like our own—the whole beautiful tapestry of human relations is implied in that most fundamental bond between husband and wife.
A talent was the largest measurement of money in Our Lord's time, amounting to something like seventy pounds of silver or gold. The master thus gave his servants, even the one who received only one talent, an enormous fortune for the time, worth months or even years of wages. This largesse is meant to be symbolic of even greater gifts, and indeed the greatest of all: those whom we are commanded to love, in whom we can fulfill the "new commandment" of the Lord.
The richest person is the one richest in the love of God expressed in the love of neighbor. This person has riches that do not pass away, since the Lord counts as done for him whatever we do for even the least of his brethren. Love, St. Paul tells us, will never pass away.
How many husbands and how many wives view their spouses as their greatest talent, their most prized gift from God?  How often do we reflect that our families, friends, neighbors, and even our co-workers are the treasures on which we can trade to grow in grace and merit toward eternal life?
Of course, our own fallen nature and unruly desires and rash judgments—as well as the craftiness of the devil—can move us to neglect our privileged relationships in favor of lesser gifts of God that we might use wrongly: money, pleasures, our own will and immediate gratification.
The Savior, however, has made our treatment of our neighbor to be the standard of our spiritual life. This is made very clear in the Gospel lessons about the last judgment that we will be hearing in the next two weeks and at the beginning of Advent. Other people may make it hard for us to love them, of course, but this is just the challenge of the Lord's cross, by which he loved us even, as the apostle tells us, "while we were yet sinners."
The good wife in today's reading obviously views her husband and her household as her greatest talent, and this love of hers moves her to use all her other talents in their service. The same should go for husbands at the service of their wives, and all of us in the service of each other.
Let's examine our consciences on this point and strive to recognize the goodness of the Lord in his gift of our most important relationships. The surly, ungrateful servant views them just as burdens, not discerning the divine generosity poured out upon him. Thus his judgement is severe. Let us be grateful and loving and eager to use our talents well—loving all those whom Jesus has given us—that we might receive still greater rewards in the happy community in the heavenly wedding feast for which we are all preparing.