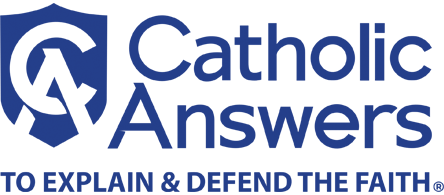 The Radical Moral Life of Giving
The moral life, in its fullness, consists of loving Jesus and imitating him by giving ourselves to others
When Jesus first sends his apostles on a mission of their own, he tells them, "Preach as you go, saying, 'The kingdom of heaven is at hand.' Heal the sick, raise the dead, cleanse lepers, cast out demons. You received without pay, give without pay" (Matt. 10:7-8).
The moral life that Jesus teaches here and throughout the Gospels can be summed up this way: join Jesus in his mission by freely giving to others what you have received. It is a morality of imitation in that Jesus' disciples are to say what he says and do what he does (for example, proclaim the kingdom of God, heal the sick, etc.), and it is a morality of cooperation in that they are to extend his work far and wide.
The morality that Jesus teaches is not a moral program that can be separated from himself. He came preaching the kingdom of God, healing others, and casting out demons. He fed the poor and encouraged the oppressed. Indeed, these are things he did for his own followers—for example, casting demons out of Mary Magdalene (Mark 16:9)—and now they must do these things for others.
We modern people tend to be individualists, and we expect morality to be about things that an individual should and shouldn't do. But Jesus does not teach mere individualist morality—a list of morally excellent things for you to do on your own as best you can. Rather, he sends his friends, his brothers and sisters, into the world to work together and to extend to others the gifts they received from him.
Early Christians called this new gift-centered manner of living the way, and they understood its moral and religious dimensions to be simply two sides of a single reality. The religious practices Jesus teaches are meant to confer divine gifts that make it possible for his followers to give as he gave, even to the point of self-sacrifice.
Because the spiritual gifts he gives are a prerequisite to the moral life he teaches—a life of imitating him and sharing him with others—Jesus insisted, sometimes vehemently, that we should never try to live the morality he teaches on our own. To live the fullness of the moral life as Jesus teaches it, we must remain, at all times, connected to him:
I am the true vine, and my Father is the vinedresser. Every branch of mine that bears no fruit, he takes away, and every branch that does bear fruit he prunes, that it may bear more fruit. You are already made clean by the word which I have spoken to you. Abide in me, and I in you. As the branch cannot bear fruit by itself, unless it abides in the vine, neither can you, unless you abide in me. I am the vine, you are the branches. He who abides in me, and I in him, he it is that bears much fruit, for apart from me you can do nothing (John 15:1-5).
Being called to receive gifts and being sent to share gifts. Being detached from the world in order to be firmly attached to Jesus. These are the core elements of the strange and challenging life that he teaches. We can't follow him without putting him at the center of all things. We can't abstract his moral teaching out into some theory or sum it up in axioms because morality is about gift—and the gift given and received is himself.
At one point, Jesus describes how he will judge all the nations at the end of time. He will reward and punish people based on how they treated him, personally. To those he welcomes into his kingdom, he will say:
"For I was hungry and you gave me food, I was thirsty and you gave me drink, I was a stranger and you welcomed me, I was naked and you clothed me, I was sick and you visited me, I was in prison and you came to me." Then the righteous will answer him, "Lord, when did we see thee hungry and feed thee, or thirsty and give thee drink? And when did we see thee a stranger and welcome thee, or naked and clothe thee? And when did we see thee sick or in prison and visit thee?" And the King will answer them, "Truly, I say to you, as you did it to one of the least of these my brethren, you did it to me" (Matt. 25:35-40).
In a similar way, he makes himself central to human moral calculations when, in John's Gospel, he gives what he calls "a new command." He tells his followers, "Even as I have loved you . . . also love one another" (John 13:34).
This command is new not only in the sense that it hadn't been given before; in fact, it could not possibly have been given before. For it is not a general law, like the commandments against murder or stealing; it is a specific presentation of himself as the ultimate measure of morality.
The fullness of the moral law is not a theory or a system, but a person: Jesus. The moral life, in its fullness, consists of loving him and imitating him by giving ourselves to others—the sick, the imprisoned, the hungry, and so on—as he did. To paraphrase St. Francis de Sales, the measure of the truly good life is that it loves without measure, as Jesus did.
In this sense, the moral teaching of Jesus is radical. It presents an example for moral living—his own life of total self-giving—as the standard for everyone in all times and in all places.
One more thing must be said about the unique moral life into which Jesus calls his followers: because it is a morality of imitation in which we are to give as Jesus gives, it requires total self-giving. In fact, the image that Jesus uses to explain the morality into which he is calling his friends is his own cross:
Then Jesus told his disciples, "If any man would come after me, let him deny himself and take up his cross and follow me. For whoever would save his life will lose it, and whoever loses his life for my sake will find it. For what will it profit a man, if he gains the whole world and forfeits his life? Or what shall a man give in return for his life? For the Son of man is to come with his angels in the glory of his Father, and then he will repay every man for what he has done" (Matt. 1624-27).
There is consolation at the end of this teaching. Jesus will come again in glory and reward those who imitate him, which means that he's not just teaching a philosophy of endless self-negation. No, the life Jesus calls his followers into involves a heavenly dimension that is hidden now, but that gives the whole thing its final meaning. It all ends in heavenly glory.
Still, there is no denying the cross.
The way of life, so to speak, passes through death. This is a radical call to live for others, as Jesus did, even when to do so costs everything.
---
This article is excerpted from Cy Kellett's new book, A Teacher of Strange Things, now available for purchase at the Catholic Answers shop.