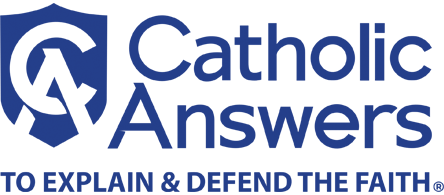 The Problem with Human Composting
You can have human composting or human dignity. You can't have both.
With its recent legalization of "human composting," the state of New York joined California, Washington, Colorado, Oregon, and Vermont.
The process goes like this: the body of the deceased is placed in a metal vessel alongside wood chips, alfalfa, and other plant matter. A moderate heat is applied alongside extra oxygen to encourage microbial activity, and over a period of weeks, the human body breaks down into compost, which is then presented to the family. One cubic yard of dirt is given to them, or about three barrels full. Then, presumably, the family can get started with the cabbage patch they had been planning.
You wouldn't be wrong to think that seems callous. Man as fertilizer cannot be an expression of man as one who shares in the nature of Christ.
Human composting is just one method of what are now being labeled "green burials." Advocates boast that such methods "give back to nature." Mushroom suits perform a similar function, wherein the deceased are placed in spore-ridden suits that will help to decompose them. "Alkaline hydrolysis" is all the rave in some (rather macabre) circles. That's when the body is broken down in a chemical stew, to be disposed of like hazardous waste.
A vast array of disposal options might be helpful if you had a large, valueless item to get rid of. If the item was a broken refrigerator, there's little to discuss regarding the morality of what happens after it is discarded. But this isn't a discussion about refrigerators—it's about human beings. By virtue of that knowledge, we must treat the body with respect, even reverence. Each person is made in the image and likeness of God; he bears a divine reflection. Even more so, by virtue of his baptism, a Christian is a member of the body of Christ. Human composting is a violation of the natural dignity of man and the supernatural dignity of the Christian.
Modern man has found himself back at an ancient question: quid sit homo? (What is man?) The answer that he has come to, if the actions are analyzed for what they imply, is "nothing." Modernity asserts that man is nothing in his own right. He can and should be reduced to his utility. Thus, when he dies, he ceases to produce, and we can search for ways to use his body while making sure that it doesn't take up too much space in the ground. It's one last attempt to get another use out of it.
There's an inherent shudder when most of us first hear of these ways of treating the dead. One of the consequences of living among (at least the ruins of) a Christian culture is that we "feel" that certain things are wrong even when we've lost the words to explain why. Part of the problem is that modern Catholics are too often divorced from the writings of the past to be able to answer the questions that man has long struggled with.
Our forebears knew, as we should, that man is different from animal. He has a higher nature. He has the capacity to reason. He has an immortal soul. He is made in the image and likeness of God, with a destiny to join in union with him. He matters enough to God for God to endure the Passion. Man is not trash, nor plant, nor mere animal, and he shouldn't be disposed of as if he were. Man has dignity and value simply because of who created him, who willed him into being. The dignity that he holds is not contingent on how productive he is.
The secular understanding that deprives man of innate value leads down sinister roads. If he is defined by his output, what of those who are severely ill and thereby dependent? It naturally follows that the secular thesis deprives those people of their rightful protections and submits them to the whims of the capable—perhaps better labeled "the mob." How about those with intellectual or developmental difficulties? Those still in the womb? All of these groups have little material output, and each has been targeted for termination by the secular world we inhabit, using a vast array of justifications.
Our respect for the totality of the human person necessitates that we treat the dead with dignity and charity. Further, it requires that we bury them in hope of the Resurrection. The act of burying the dead is a corporal work of mercy and recognition of the sacred nature of the body, which is "temple of the Holy Spirit" (1 Cor. 6:19).
One of the ways that our faith is distinguished from paganism is in the elevated placement of man on earth. It might seem paradoxical at first: as Christians, we recognize man's fallen nature, thus placing him in need of a Savior, but we also value him as higher than other life forms, as each child is made in God's image. In various pagan sects, nature is of higher value than man, and man becomes merely a parasite, plundering nature's resources. Nature becomes worshiped as a deity. For these people, "mother nature" is not just a colloquial phrase. Other pagans refer to this false god as Gaia. To deprive man of his dignity and inherent value is thus both paganistic and sacrilegious.
We must do better than the world around us, which reduces man to utility, as in secularism, or to leech, as in paganism. A baptized person is a child of God. Even when the Church permits cremation, he must be set to rest in consecrated ground and buried in hopes of the Resurrection. He is not placed on display in the home, nor scattered because someone believes the act to be pretty. Those of us who live today have a profound obligation to honor the dignity of the man who can no longer speak for himself—certainly not by composting him, but rather by praying for his soul.