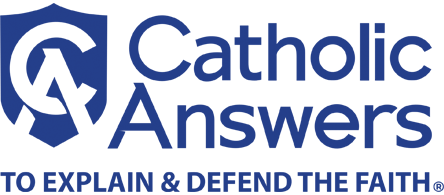 The Life of Praise, Glory, and Grace
St. Paul sums up the Christian walk in three key words.
Homily for the Fifteenth Sunday in Ordinary Time, 2021
Blessed be the God and Father of our Lord Jesus Christ,
who has blessed us in Christ
with every spiritual blessing in the heavens,
as he chose us in him, before the foundation of the world,
to be holy and without blemish before him.
In love he destined us for adoption to himself through Jesus Christ,
in accord with the favor of his will,
for the praise of the glory of God's grace
that he granted us in the beloved.

In him we have redemption by his blood,
the forgiveness of transgressions,
in accord with the riches of his grace that he lavished upon us.
In all wisdom and insight, he has made known to us
the mystery of his will in accord with his favor
that he set forth in him as a plan for the fullness of times,
to sum up all things in Christ, in heaven and on earth.
In him we were also chosen,
destined in accord with the purpose of the One
who accomplishes all things according to the intention of his will,
so that we might exist for the praise of his glory,
we who first hoped in Christ.
In him you also, who have heard the word of truth,
the gospel of your salvation, and have believed in him,
were sealed with the promised holy Spirit,
which is the first installment of our inheritance
toward redemption as God's possession, to the praise of his glory.
-Eph. 1:3-14
---
"For the praise of the glory of God's grace," "riches of his grace," "for the praise of his glory," "to the praise of his glory." Praise, glory, and grace are three words that describe God's deepest purpose and plan in creating us who belong to the human race.
The epistle lesson today is the most high-flying and deep-ploughing of St Paul's formulations; grand, sublime, serene, and free of human complications. In it, he attempts to make a statement about reality in language that is as absolute as God himself. Here is a set of assertions as clean and clear as the "Glory be." There is no argument or explanation here; there are no asterisks or parentheses or footnotes to this teaching. It is full of light, both lofty and profound; powerful; strongly but sweetly enfolding the weakness of redeemed humanity into the life of the Holy Trinity.
But what do these words mean? Let's take the expression that includes all three: "for the praise of the glory of God's grace." By looking at these words we may arrive at an understanding of this marvelous hymn of God's ways. As usual, the Fathers, especially Sts. Ambrose and Augustine, along with Aquinas, have helped me in telling you all this.
What is praise? Praise is a way of speaking that reveals, declares, narrates, and describes. It is not only a proof or logical argument; it is a bare expression of something good: like an exclamation, a visual portrait, a love letter, a cheer, an acclamation of delight, a reveling in a happy certainty. In short, praise is an uncomplicated and concrete approving response to goodness.
A man tells his beloved, "Wow, you're beautiful!" On seeing a little baby, we say, "She is so sweet." On watching a magnificent, against-all-odds touchdown or home run or goal, we shout our approval. A fine soprano or tenor or bass hears a chorus of "bravos."  And so on we could go about anything that is good. Praise of God is, then, the perceptible declaration or exclamation of his goodness—not so much a proof of his existence, but an assertion that is so obvious and delightful to the speaker and the hearer that it requires no proof.
What is glory? Ambrose and Augustine define it as "clear knowledge with praise." So for glory we understand the object of praise in itself; not the praise that is the response, but the clarity, the fullness of goodness, the perfection, that is the object of the praise. The Latin word for knowledge that they use is not the word for knowledge-as-understanding, but a word that implies more notoriety or fame, as in when we say a man is "well-known."
Glory is the objective, obvious perceptible nature of something or someone good. This glory shining forth causes a reaction of expressed praise. This means that even if glory may come from a source of goodness deep within, it is a shared goodness, one known to many, and praised out loud. Glory is a communal experience as well as being a goodness possessed deeply by the one who is glorious.
What is grace? Here we come to the heart of this trio of terms that join together in a single movement. Grace is a gift, indeed the gift; it is the life of God poured out on his rational creatures. It is so perfectly a gift that, in comparison to grace, no other thing is fully a gift at all.
A gift as a gift cannot be earned or merited. One cannot pay for a gift as a gift. It is not an exchange in justice. It is not a transaction. It is the bestowal of a good totally unmotivated by gain or repayment; an effect of pure love. The only gift that a spiritually endowed creature—a man or an angel—can only receive and never pay for, is grace: namely, anything that God gives us that is ultimately only himself.
And the only gift that is purely a gift is the one God gives before we are able to respond by giving him back the honor of our praise of his gift, which is himself in us and among us. He loves us first.
And this is why he made us: to give himself to us, so that we can share his glory that, as Jesus said was his "before the world began." To receive goodness as a gift (Grace) and to shine with it so others can see it (Glory) and so join together in expressing delight in the good gift revealed (Praise)—this is why we were made.
This also shows us what God is like. He is Goodness that communicates himself to us and makes us like himself. He is infinite knowledge and love within himself, and "outside" himself he is given to angels and men in Christ.  That is the big picture. The rest is only history, literally, the story of the struggle to protect and promote the Gift in the Church's life of praise, glory, and grace.
Our sins and trials and the brief span of this earthly life are mysteriously enfolded in this "praise of the glory of God's grace." So let us persevere in receiving God's free gift, and then we will rejoice at a continual, delightful possession of it in the praise of glory we call heaven.