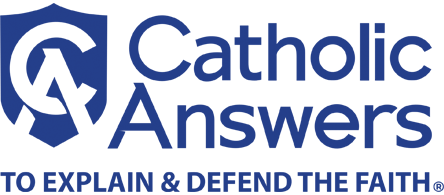 Hebrews 6:4-6 reveals a rather unsettling truth: We can lose our state of grace and fall away from the Lord.
For it is impossible to restore again to repentance those who have once been enlightened, who have tasted the heavenly gift, and have become partakers of the Holy Spirit, and have tasted the goodness of the word of God and the powers of the age to come, if they then commit apostasy, since they crucify the Son of God on their own account and hold him up to contempt.
For those who teach what Calvinists call "the final perseverance of the saints," this text presents real problems. Some will argue the above description only refers to people who "knew about the Lord," but were never really saved to begin with. I have always wondered if those making that argument can really be satisfied with it. It seems the inspired author makes clear, almost to the point of redundancy, that he was speaking about those who have been saved and then "commit apostasy."
Another Protestant tack is to claim the author is presenting an impossible hypothetical. In other words, he's saying it would be impossible to restore again to repentance one who had truly been baptized into Jesus Christ because it is impossible for such a person to fall away to begin with.
This doesn't work, either. The author is presenting a warning of the peril of falling away from the Lord. He would hardly warn his readers of something that is impossible to actually happen.
Protestant attempts to circumvent the obvious are weak at best. Most Protestants with whom I have spoken will even acknowledge this to be true. In the end, I have found that the one defending his "eternally secure" status will nearly invariably attempt to turn the tables on his Catholic opposition by claiming the Catholic proves too much. If this text is saying one can fall away, then it also says the one who falls away cannot be restored. This would be contrary to Catholic teaching.
The greater context of the entire epistle gives us the answer to this apparent difficulty. Hebrews was written to… you guessed it… Hebrews. But more specifically to Hebrew Christians who were being tempted to go back to the Old Covenant priesthood, sacrifices, and other practices, like circumcision, in order to be saved. It is in this context—from start to finish—that the inspired author runs the gamut on Jewish belief showing how Christ is greater than and/or is the fulfillment of the entire Old Covenant.
In chapters one and two, Jesus is revealed to be greater than the angels; he's revealed to be God. In chapters three and four, he is our true high priest, greater than Moses, and fulfillment of what the Sabbath symbolized. In chapters five and seven, he is the antitype of Melchizadek. In chapter eight, he is superior to and the fulfillment of the Old Covenant in establishing the New. In chapters nine and ten, he is superior to the temple and its sacrifices. And it is in this context that the inspired author then exhorts his readers to endure the persecution that had already begun by this time (see 10:32-39). He calls them to "hold fast the confession of [their] hope without wavering" (10:23), and to remain faithful to the Church Jesus established rather than go back to an Old Covenant and its sacrifices that have no power to save (10:25-31; 12:18-25; 13:7-10).
If we understand the greater context, we understand that the author of Hebrews is not saying it is impossible to be forgiven of the sin of apostasy; rather, it is impossible for those who "have tasted the heavenly gift" of the New Covenant and would then return to the Old Covenant to be saved. Why? Because they are trusting in a covenant, law, priesthood, sacrifice, and more that do not possess the power to save. They are returning to a well without water.
If these same Hebrews, or by allusion anyone down through the centuries who may have apostatised, turn back to Christ and his Church trusting in the graces that alone come from the sacrifice of Christ, then of course they can be restored to a saving relationship with God.