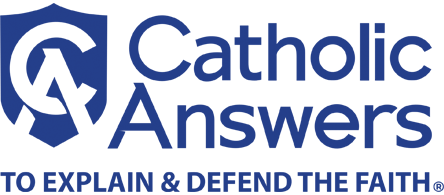 The Grace to See What Will Be
The virtue of hope gets less attention than faith and love, but without it, those virtues cannot move us toward eternal life
Homily for Trinity Sunday, 2021
The eleven disciples went to Galilee,
to the mountain to which Jesus had ordered them.
When they all saw him, they worshiped, but they doubted.
Then Jesus approached and said to them,
"All power in heaven and on earth has been given to me.
Go, therefore, and make disciples of all nations,
baptizing them in the name of the Father,
and of the Son, and of the Holy Spirit,
teaching them to observe all that I have commanded you.
And behold, I am with you always, until the end of the age."

-Matt. 28:16-20
---
O My God, I hope in thee, because thou art all powerful, most merciful, and faithful to thy promises. I hope to obtain the pardon of my sins, the grace to live a holy life, to die a happy death, and to obtain everlasting life through the merits of Jesus Christ my Lord and Redeemer.
When I was first a Catholic many years ago, in a prayer book I came across the three acts of the theological virtues of faith, hope, and love, and soon had them memorized. These prayers express the essential motivations for faith and hope and love. There is even a partial indulgence granted for praying these acts in any approved formula. It is a very good thing to learn these little spiritual treasures, on which we can reflect and which we can use to grow in faith and hope and love each day.
At about the same time, my old confessor told me that when we exercise our faith, hope, and love in this way, we make a prayer that God always answers. It is always his will that we believe more strongly, hope more firmly, and love more intensely, and so he will grant us what we ask. Just learn these acts and make them often, and you will know whereof I speak.
But today let's focus on the act of hope, the most forgotten and yet, here below, the most crucial of the three virtues. Yes, I know, faith is the most fundamental and love is the greatest and most enduring, but hope is the most adapted to our life before eternal life. Hope is the secret virtue that moves faith and love forward toward the goal of eternal happiness, as we move through the trials and perplexities, the doubts and hesitations of this life.
The great Catholic writer and poet of the twentieth century Charles Peguy conceived of hope as the little sister between her two big sisters. In a poem which used to be often cited he tells us:
The little hope moves forward in between her two older sisters and one scarcely notices her.
On the path to salvation, on the earthly path, on the rocky path of salvation, on the interminable road, on the road in between her two older sisters the little hope
Pushes on…
It's she, the little one, who carries them all.
Because Faith sees only what is.
But she, she sees what will be.
Charity loves only what is.
But she, she loves what will be.
In the lesson from St. Matthew's Gospel, we see that the apostles had faith, since they worshipped Jesus, and they had love, since they obeyed his summons and were drawn to him. But they were weak in hope; they hesitated, "doubted" it says, because they foresaw a future without his visible presence, as he was about to depart from them. To be sure, witnessing his passion and death was discouraging, but now that he had risen, they had to face his going away definitively until his second coming, and this was a deep sorrow for them and an occasion of fear. The future, their future as believers and lovers of Jesus, was uncertain, and they needed hope to confront the future.
The Savior, knowing this, consoled them for the time after his departure, just as he had done repeatedly in his great high priestly prayer at the Last Supper.
And how did he do that? He reinforced the motivations of the virtue of hope by proclaiming to them the truths contained in the act of hope given above.
He is first of all, all-powerful: "All power in heaven and on earth had been given to me."
Then he is most merciful, that is, perfectly loving. He tells them to teach all nations "to observe all that I have commanded you."  And what is his command? "Love one another, as I have loved you."  The apostles are to be ministers of divine love and mercy, following the example of the Master.
And so, too, he is faithful to his promises. And here is the promise: "Behold, I am with you always, until the end of the age." His abiding in them, by grace—the grace of baptism and the grace of his real presence in the Holy Sacrament of the altar—fulfills his promise continually, and is the proof of his faithfulness.
On ascending beyond our sight, Christ provides us with all the motivations for the hope in future that we need in order to persevere in the truths we believe and in the love that unites us to him. In every daily trial and suffering, by hope we acknowledge that we have a Lord who is almighty and can do all things, that we are supported by his great love and mercy, that we know that this is the way also for us, and that we trust in the outcome, the fulfillment of his promises—even eternal bliss and the sight of the most Blessed Trinity.
In this hope we firmly intend to live and die and then live forever!