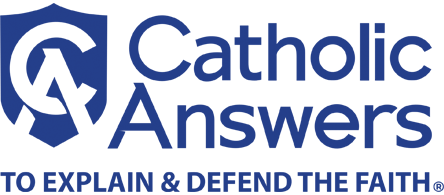 Some Clarity on Praying with Non-Catholics
Is there a contradiction between what Pope Pius XI said and what Vatican II said, or are the two in harmony?
One criticism of the second Vatican Council is that it contradicts previous magisterial teaching on the question of praying with non-Catholics. For example, the Council document Unitatis Redintegratio says: "In certain circumstances, such as prayers 'for unity' and during ecumenical gatherings, it is allowable, indeed desirable that Catholics should join in prayer with their separated brethren" (8). But in the encyclical Mortalium Animos, written almost forty years earlier, Pope Pius XI said,
It is clear why this Apostolic See has never allowed its subjects to take part in the assemblies of non-Catholics: for the union of Christians can only be promoted by promoting the return to the one true Church of Christ of those who are separated from it, for in the past they have unhappily left it (10).
The key to resolving this discrepancy is to distinguish between active communion and passive communion. The former is an illicit form of worship or behavior that directly imitates worship. It is scandalous because it involves praying the distinctive prayers of another religion as if one were professing allegiance to that faith. That is something Catholics cannot do as a matter of divine law, which no Church directive could ever change.
So we can't pray with non-Catholics in this active sense . . . but we can pray with non-Catholics in the sense of praying "in their presence." This is the licit kind of passive communion that Catholics and non-Catholics can share. This kind of distinction can be seen in the writings of St. Alphonsus Liguori, who said, "It is not permitted to be present at the sacred rites of infidels and heretics in such a way that you would be judged to be in communion with them" (Theologia Moralis).
Notice that Liguori adds the qualifier about in such a way, that would intimate being in communion in a false theology, and not mere proximity.
Moreover, when we examine the historical context of the pre-Vatican II discussion on "praying with non-Catholics," we can see that the directives were not meant to be universal condemnations of any association with non-Catholics in a religious context. For example, in Mortalium Animos, Pius XI criticized believers for calling themselves pan-Christians, arguing for all believers to be united into one invisible Church. This contradicts the fact that Christ established one visible Church with an authoritative hierarchy. But the pope was interested in finding ways to restore unity between Catholicism and Eastern Orthodoxy. In his book Ecumenical Associations, James Oliver writes:
Much was done by Pius XI for better relations between the Oriental and Latin Churches. The study of the culture, practices and beliefs of the Orientals was very important to him. . . . [The pope] urged the cardinals to work for unity with the East. In an allocution delivered to the Italian University Catholic Federation on January 10, 1927, Pius XI said that most necessary to reunion is for people to know one another and to love one another. He recognized this call as one that would be shared in the relations with those separated during the Reformation (pp. 32-33).
Oliver goes on to say of Mortalium Animos that the pope "both welcomed the separated brethren and clearly stated what was and was not possible for Catholics regarding dialogue with non-Catholic Christians concerning theological differences and unity."
In 1949, the Congregation for the Doctrine of the Faith likewise released a document on ecumenism that outlined when it was and wasn't appropriate, so this isn't some radical, post-Vatican II development. Here's a part of the instruction:
The previous permission of the Holy See, special for each case, is always required; and in the petition asking for it, it must also be stated what are the questions to be treated and who the speakers are to be. . . . Although in all these meetings and conferences any communication whatsoever in worship must be avoided, yet the recitation in common of the Lord's Prayer or of some prayer approved by the Catholic Church, is not forbidden for opening or closing the said meetings.
It is true divine law that prohibits active participation in non-Catholic rituals . . . and Vatican II's declaration on ecumenism does not instruct believers to do that. It says: "Witness to the unity of the Church very generally forbids common worship to Christians, but the grace to be had from it sometimes commends this practice" (8).
The "common worship" being spoken of here should be understood as an endorsement of passive communion where attendees pray next to each other or share in a common, authorized prayer like the Our Father. Nothing in the Second Vatican Council contradicts earlier teachings that forbid Catholics from actively taking part in the unique aspects of non-Catholic worship services.