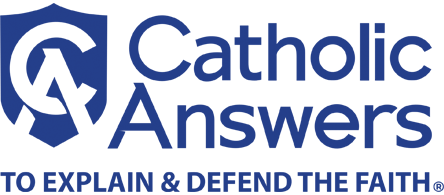 Last month I was going for a jog in Balboa Park here in downtown San Diego when I noticed the park was more crowded than usual. I headed toward the sounds of music and noticed more and more rainbow flags as I neared Cabrillo Bridge. "Maybe, just once," I thought, "this will be a festival celebrating God's covenant with Noah!"
Not so much.
It was San Diego's 40th annual "Gay Pride Parade," which this year boasted 300,000 participants who marched through San Diego's Hillcrest neighborhood (known for its LGBT flair) to Balboa Park for a concert.
The participants were joyful and carefree—until they walked by a group of Christians protesting their event. The Christians, who I assume were conservative Evangelicals, held signs that said things like, "Jesus is the only way to salvation" and "Love is self-giving."
They weren't doing anything I considered offensive or outrageous, but I also thought their approach would not be very effective—and I was right.
An unexpected springboard
As the Christians preached through bullhorns, most of the LGBT festival-goers walked by laughing or saying things like, "You know you're probably gay!" or "God is love!" They also said a lot of other things I can't repeat without diving into indecency.
Others stopped to yell at the Christians or even just plead with them. One woman said, "There are real sinners down at the county jail. Why aren't you there?" The Christian responded, "I go to the jail all the time. Lots of Christians do that, too. I'm here today to help you people."
As the police stood warily nearby, I watched and observed alongside the festival attendees, getting a feel for the whole situation.
Suddenly I had a flashback.
Deja vu all over again
After college I used to travel the country with a pro-life group named Justice for All. We would setup exhibits with large pictures of unborn children before and after abortion and talk with college students about the pro-life worldview.
During those outreaches I would sometimes walk around and act like a student on campus. I wouldn't lie about who I was, but I also wouldn't immediately say who I was with, either. I would just ask students looking at the pictures, "So what do you think of this big ugly thing?" Pretty soon we were off to the races having great conversations.
So I wandered around the pride parade asking people who were staring at "the big, ugly Christians" a simple question: "What do you think of those guys over there?" I ended up having several conversations about the Bible, same-sex morality, and faith in general.
One young man, whom I'll call Greg, was especially memorable.
What does the Church say?
I asked him what he thought of the Christians, and we began to talk, along with his two male friends. All three of them identified as being gay, and they asked me what I was doing at the festival. I said that my wife was out of town and I decided to go on a jog through the park until . . .
"Until the gays showed up!" one of the young men interjected.
"Something like that," I said.
I explained that I worked for an organization called Catholic Answers and that my job is to explain and defend the Catholic Faith. One of them then asked, "So what does the Church say about me being gay?"
I was nervous but also felt the Holy Spirit giving me the right words and tone.
"Well, the Church makes a distinction between someone's desires and someone's actions. We can't control our desires, and so they shouldn't be central to our identity. You also can't say someone is sinning just because they have certain desires because, like I said, you can't control them. I wouldn't say that I'm straight or that you're gay, but that you and I are men made in God's image with different desires for sexual intimacy."
Wrong even for straight people
They nodded, so I continued.
"So our desires don't define us, and they don't condemn us. But our actions do define us, and we can be held accountable for them. Or, as Batman would say (switch to guttural Batman voice), "It's not who I am underneath, but what I do that defines me."
We shared a laugh.
"It's actions, not desires. This is important, because the Church teaches that we shouldn't use sex for a purpose it wasn't intended for. That means it's wrong for anyone to engage in same-sex behavior, even if they're straight."
They raised their eyebrows at the unexpectedness of what I said, and I went on.
What is sex for?
"For example, if a straight guy has been in prison for a long time and he just wants sexual release, he might have sex with a man, even though he says he's not gay. But that would be wrong, because sex isn't just for satisfying your urges. For me, the big question I ask when I think about tough issues like same-sex attraction is: What is sex for?"
To my surprise, one of the young men said, "Procreation?"
My eyes lit up.
"Yes! I mean, that's not the whole reason, but for me it makes sense to say that sex is ordered towards making babies and uniting men and women for their good and the good of any babies they might create. That's also why as a Catholic I'm against contraception, because it goes against what sex is for."
Rather than be offended, the three young men pondered what I said and seemed to appreciate the reasonableness of it, as well as the fact that I didn't just quote a Bible verse and rest my case.
A pebble in the shoe
We talked a bit more, and then Greg and I talked one-on-one for a while. We discussed his religious background and his decision to leave the Mormon Church (which was motivated by his same-sex attraction but also by critical examination of the Book of Mormon).
As our conversation came to a close, I encouraged him to visit the website of Courage, which I described as a nonjudgmental ministry that helps Catholics who have same-sex attraction lead chaste lives. I said, "They really try to meet people where they're at. They're not about 'praying the gay away.'" Greg said he was relieved they weren't "like that" and said he'd check them out.
We parted ways, and I walked back to Balboa Park across the Cabrillo Bridge, remembering that conversion happens slowly, bit by bit. Sometimes the best we can do is plant a "pebble in their shoe" or a thought in the mind that will roll around until the person has an "epiphany moment."
As I walked I also thought about how amazing it would be to take two dozen Catholics, well-formed in their Faith and trained to engage people in civil and compassionate dialogue, to an event like this. It would be a time to not try to win arguments but to win people and show that, even if we disagree about sexual ethics, we can still treat each other with respect and kindness.
Maybe next year . . .