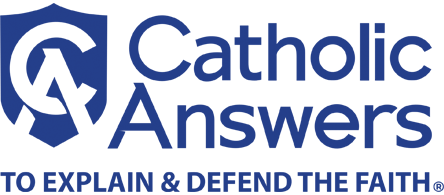 Resting on Sundays Means Something
Why should we take a break from the daily grind and really rest on Sundays? Because God says so.
On a recent trip to Israel, I had the opportunity to celebrate Shabbat dinner with some fellow Catholics in the home of an Orthodox Jewish family—a family who, by and large, don't socialize with Christians. For the other Catholics on this trip (sponsored by the Philos Project), this was their first experience of a Sabbath dinner, where "exotic" rituals are attached to the blessing and consumption of the traditional wine, the challah bread, and the meal.
The experience for me was not unfamiliar, as I have celebrated what certain Catholics call a "Lord's Day Dinner." It is, in essence, a Christianized version of a Shabbat dinner. Instead of celebrating on Friday evening, the beginning of the Sabbath for Jews, it takes place on Saturday evening, which is when Sunday would have begun in biblical times. This is why Saturday evening vigil masses "count" for the Sunday liturgical obligation.
In Jerusalem, once the Sabbath begins, things shut down. I wasn't even able to turn the heater off in my hotel room; it's not permitted. The restaurants and gift shops are closed, and there are barely any cars out on the streets because driving is prohibited on the Sabbath. There's even such a thing as a Sabbath elevator, which lets its religious riders avoid pressing any elevator buttons. This seemingly strange prohibition comes from Exodus 35:3: "Thou shalt not kindle a fire in any of your dwellings on the Sabbath day." Strictly observant Jews consider modern-day electricity "kindling a fire," which means they forbid operating any electronic device—although they will allow for getting on an elevator that happens to be stopping at every floor, including their own.
"Kindling a fire" is only one of thirty-nine categories of activities (called Melakhot) that Orthodox Jews must avoid. Others include writing, carrying, selling, buying, washing, sewing, cooking, building, and using the telephone. In short, God rested on the seventh day (Gen. 2:1-3), which is to say he ceased from creating anything new, and Orthodox Jews seek through their laws to imitate God in this all-encompassing divine rest.
For most Christians, this is taking holiness to the extreme.
It's true that Christians no longer observe the Sabbath on Saturday; rather, we celebrate the Lord's Day on Sunday. As the Catechism notes:
Those who lived according to the old order of things have come to a new hope, no longer keeping the sabbath, but the Lord's Day, in which our life is blessed by him and by his death (2175).
But what if American Catholics started taking the the Lord's Day as seriously as Orthodox Jews take their Sabbath?  It's a question Pope John Paul II posed to the entire church in his 1998 apostolic letter on the Lord's Day, Dies Domini. Spending the Sabbath in Jerusalem brought it to my mind once again.
By "as seriously," I don't mean following the same exact rules such as the thirty-nine Melakhot. But I do mean living the Third Commandment—"keep holy the Sabbath"—more intentionally than just squeezing in the most convenient Mass time to fit your schedule. Mass is only one hour. What about the day?
The Eucharist is, of course, the "heart of Sunday" (Dies Domini, ch. 3), and Sunday is "the very heart of the Christian life" (para. 7). If Christians can regain Sunday beyond "just" the mass, we can regain ourselves, the culture, and the public square. John Paul II concludes his letter saying just as much: it will not fail to have a positive influence on civil society as a whole.
How do we reclaim the "heart of life"?
Allow me to describe the Christian worldview in this way. Imagine there is a God who created you to enjoy the experience of being alive. Since God is "aliveness" itself, to be alive is at the same time to experience God, and since God is joy, when you enjoy being alive, then you experience God twice.
This God, who didn't need to create you at all, did. You are, in a certain sense, unnecessary, in the best possible way. God worked to create space, time, and the world and made you the sort of creature who is able to work with him in history.
After creating, God rests as an example for us to rest as well. This rest is a reminder that we were created not primarily to work; rather, our ability to work is an expression of our dignity. Only rational creatures can work and know the meaning of work. Animals—irrational creatures—do not.
But then, as the story goes, work became not primarily an expression of man's dignity and creativity, but first toilsome and then an idol—something of an addiction, an obsession, and therefore a condition for not freedom, but slavery. Work, which was a kind of participation in the worship of God, became a kind of god. Because God was forgotten, man himself was also forgotten. The meaning of both work and man was lost.
This is where we find ourselves today. There is a reason John Paul II called for a "New Evangelization." There is a reason "rediscovering Sunday" is an essential part of getting to know God and ourselves once again. If enough Christians reclaim the Lord's Day, this will be enough to transform culture for the better, which the American Church lately just cannot seem to do.
It will also affect politics. As Father Neuhaus observed, religion is the root of culture, culture the root of politics. We have our attention and priorities backwards, and then we wonder "what's wrong with the world."
You may be wondering how keeping a proper Lord's Day is going to alleviate the most dramatic of social ills.  But all social and cultural problems, in some way or another, are rooted in a lack of human dignity. The Catechism candidly expresses that the Sabbath Day is "a day of protest against the servitude of work and the worship of money" (2712).
It is also a protest against myself and my desire to control. Spiritual unemployment may seem attractive at first, but how well has our individualism been working for us? We don't want a Father God to tell us what to do, but then we find ourselves in a state of existential orphanhood. Joseph Ratzinger (Pope Benedict XVI) preached, "We are seeing in the Church only the exterior order that limits our freedom and thereby overlooking the fact that she is our spiritual home, which shields us, keeps us safe in life and in death" (What it Means to be a Christian, pp. 48-49). And when we are at home, we can simply be a son or daughter, without conditions.
The decision to rest is also a protection against an endless cycle of pressure, school, work, motion, and inevitable burnout. We might not need liberation from the physical bondage of the Egyptians (see Exod. 6:6) or their false gods, as the Israelites did, but we have our own idols that keep us in spiritual bondage.
There are psychologists who will tell you that the heart of any form of addiction—and who is without some form of addiction?—is an intimacy disorder. How many addictions would be healed if we can return to intimacy with the Lord and thereby with each other?
It's interesting to think about the fact that Jesus performed many healings on the Sabbath (Dies Domini 63). The Sabbath is not just about rest; it's about the sort of rest that ushers in God's presence and his tangible peace. To cease from our labors, no matter what, and to sacrifice banal amusement and even other good but unnecessary activities is to participate in a truth that is little understood or experienced in modern life: unconditional and unmerited love is real.
Celebrating Lord's Day Dinners on Saturday evenings is my preferred way to feel the sacredness of Sunday because the connection to the Jewish roots of the Faith makes me notice the sunset with a supernatural perception. (Pope Pius XI once said, "Spiritually, we are Semites.") It's as though Mother Nature is giving me her approval to let the week and all of its worries go. My grandmother in Egypt used to tell my mom, "I don't touch the (sewing) needle on Sunday." Liberation. As for myself, keeping Sunday free means the rest of the previous days of the week need to be ordered properly so that I don't use Sunday as the catch-up day. This makes Monday to Saturday more enjoyable, because having the spiritual boundary of Sunday means not only that I know I can't have or do it all, but I'm relieved from the burden of even trying.
There are many other ways to make Sunday different. I know families who do a Sunday brunch after Mass, pray vespers, go on hikes, or play music together. I've always appreciated the tradition of family members sharing the ways in which God particularly blessed them in the previous week. You can also pray this Litany or this biblical Examen based on leisure as a help in growing in the capacity to be at rest.
Whatever you or your family decide on how you will reclaim the day, John Paul is clear: although "sharing in the Eucharist is the heart of Sunday . . . the duty to keep Sunday holy cannot be reduced to this" (Dies Domini 52).