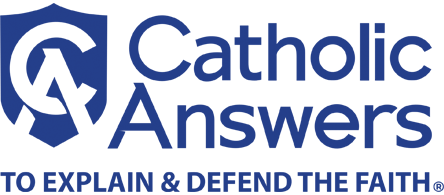 As many saints have testified, and many Christians affirm, the life of prayer is not a piece of cake. It's hard work. It requires great effort to keep a prayer routine in the midst our daily activities. It can also be a very humbling experience to be faced with God's silence in response to our prayer, realizing our requests are sometimes not in accord with his will.
Some choose a life without prayer, because it doesn't seem reasonable to them to pray in the first place. Questions abound: Why should we pray if God is all knowing? Doesn't he know our requests before they are even made? If God were eternal and unchangeable (immutable), then wouldn't our prayer requests be worthless, since God's action in response to them would imply a change in God's mind? And finally, wouldn't it be more befitting for an all-good and generous God to give benefits without our asking?
God knows all things
With regard to the first question, it's true that God knows our petitions before we make them. However, as St. Thomas Aquinas explains, prayer is not for God, but for us:
We need to pray to God, not in order to make known to him our needs or desires but that we ourselves may be reminded of the necessity of having recourse to God's help in these matters (Summa Theologiae, II-II:83:2).
The continued act of turning our hearts and minds to God in prayer creates within us a habitual disposition of humility, thus dispelling the myth of self-sufficiency. Indeed, that is a good for us.
The immutable God
What about the question of God's immutability and our prayers changing God's mind?
It is true our prayer requests cannot change God's mind. Prayer doesn't move God to say, "Oh, I didn't plan on doing this, but now that Karlo has prayed for it, I'll do it."
We know this is true because God, who is pure act (no potency), is infinitely perfect. There is no perfection he can acquire or lose, which would have to be the case if God "changed his mind." This is why God says in Malachi 3:6, "For I the LORD do not change."
But if the Lord can't change, then what is the point of praying?
Perhaps we can shed some light on the dilemma by understanding that God's providence involves not only willing certain effects to take place but also the causes from which those effects will be brought about—that is to say, God wills a pattern of cause-effect relationships.
Now, the eternal decree that determines which causes will bring about which effects includes human acts. These actions do not change God's plan, but they are an essential part of it. In the words of Aquinas, "[They] achieve certain effects according to the order of the divine disposition" (Summa Theologiae, II-II:83:2).
Consider an example. God decreed from all eternity that I would have a fried egg for breakfast this morning. However, this eternal decree also involved the egg being produced in the usual way—namely, my wife cracking the egg (she's so sweet), putting it into the frying pan, and heating the frying pan on the gas stove. My wife's actions did not change God's eternal plan but were willed by God to be a part of the cause-effect pattern.
The same is true with prayer, whether it's for a miracle or for something as simple as a beautiful day. Prayer is simply one human action among many (e.g., my wife cooking the egg) that God wills to be a cause of certain effects in his divine plan.
Prayer doesn't change God's mind but requests from him that which he has willed from eternity to be bestowed by our prayer. As Brian Davies explains, "God may will from eternity that things should come about as things prayed for by us" (Thinking About God, 319).
In other words, it's possible that God wills some events to occur only as a result of our prayer. For example, God may have eternally decreed to heal the cancer of a loved one, but only on condition persistent requests for a miracle are made. God may even have willed a beautiful day in Southern California on condition I make the request.
Whether we know the effect is conditioned by the request or not doesn't matter. The point is, it's possible, so we make the request hoping that God wills our prayer to be a cause of the effect. If it turns out he did not will it so, then we trust God has good reasons for his choice. This is why Christians pray "Thy will be done."
But if God wills our prayer request to be the cause of the desired effect, then it would be true to say our prayer makes a real difference. It would not have made a difference by changing God's mind but by being an essential part of the cause-effect pattern God has eternally decreed.
The real causal power that our prayers have in God's eternal plan is no different than the real causal power my wife's actions had in producing a fried egg this morning. Her actions were essential for the fried egg, because that is how God arranged it to be from all eternity. God has created a world in which fried eggs come to be in a specific way.
Similarly, with regard to prayer, some events will occur only as a result of prayer, because that is the specific way God has arranged it. God has created a world in such a way that our actions, including prayer, serve as real game changers in the history of the world.
The bottom line is this: there is nothing in the act of prayer that is incompatible with God's changeless and eternal decree. Our petitions are arranged by God to be part and parcel of his divine plan—a great honor God bestows upon human beings.
The generous God
Finally, there is the issue of God's generosity. Why should we have to ask for certain benefits? Isn't it more fitting for an all-good God to bestow benefits upon us without us asking for them?
There are many gifts God gives us without our petitioning for them. Such gifts range from the act of existence to the gift of salvation won for us by Jesus' death on the cross. You can fill in the gap with your own life's blessings that you didn't ask for.
Secondly, along the same vein as the first dilemma—God's choice to make certain gifts contingent on our asking for them is for our own good. What good might that be? For Aquinas, it's "that we may acquire confidence in having recourse to God and that we may recognize in him the author of our goods" (Summa Theologiae, II-II:83:2).
Other forms of prayer
A final thought: the questions at hand imply a limited understanding of prayer—they all have to do with petitionary prayer. Although important, petitionary prayer is not the only kind of prayer. There are other kinds of prayer—such as those of blessing, adoration, thanksgiving, and praise (see the Catechism of the Catholic Church 2626-2643)—that would not be subject to the dilemmas manifest in the above questions. Thus, even if we couldn't provide adequate answers to the above questions, one would still have good reason to begin a life of prayer.
As demonstrated above, I do think there are adequate answers to the dilemmas. Rather than God's eternal and unchangeable nature being a good reason to avoid starting a life of prayer, I think it's the reason to begin. If we don't, then it's possible we won't receive our desired outcomes.