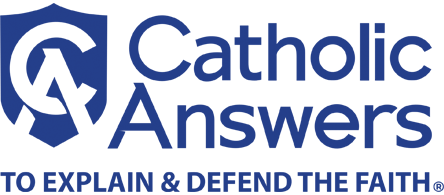 Our Power to Bind and Loose
Jesus gives this privilege not only to Peter but to all believers—including you and me—albeit in a limited way
Homily for the Twenty-Third Sunday in Ordinary Time, Year A
Jesus said to his disciples:
"If your brother sins against you,
go and tell him his fault between you and him alone.
If he listens to you, you have won over your brother.
If he does not listen,
take one or two others along with you,
so that 'every fact may be established
on the testimony of two or three witnesses.'
If he refuses to listen to them, tell the church.
If he refuses to listen even to the church,
then treat him as you would a Gentile or a tax collector.
Amen, I say to you,
whatever you bind on earth shall be bound in heaven,
and whatever you loose on earth shall be loosed in heaven.
Again, amen, I say to you,
if two of you agree on earth
about anything for which they are to pray,
it shall be granted to them by my heavenly Father.
For where two or three are gathered together in my name,
there am I in the midst of them."

-Matthew 18:15-20
---
Amazing. Here in Matthew's Gospel the Savior gives to the whole Church the power he gave to St. Peter just two chapters earlier.  Binding and loosing, the exercise of real legal power under the New Covenant, is a power of universal extent. This power can define doctrine and establish discipline: for individuals, local communities, of various kinds, and for absolutely everyone in Catholicity here below.
Notice, however, the tone of the Lord's teaching. It is gradual, moderate, and undergirt with mutual prayer. Correction is not, as St. Thomas Aquinas tells us in commenting on this passage, a matter of argumentative reproof or suppression of others; it is a work of prudence and patience, even when it has to come on strong.
The careful yet firm establishment of discipline and belief is a necessary quality of every human society that is justly and prudently governed. This is true for families, parishes, dioceses, religious communities, civil societies, nations, businesses, free associations like clubs and professional groups, and even in sports leagues, choirs, and orchestras.  Freedom is not opposed, but protected and enhanced by this kind of order.
The Church is simply the most important and enduring of such groupings. She is the first society founded by the Creator at the creation of the angels and established by him in the Church of the Old and finally the New and Eternal Covenant. She cannot fail, since her origin is directly from God; literally "the gates of hell" shall not prevail against her.
In giving such power, first to Peter and his successors and then to the whole body of the Church, the Lord provides us with a consoling and strengthening sense of our belonging to the one thing that will not pass away in his creation.
When we pray of one accord, and wisely seek the correction of errors of belief and behavior, we are doing a supreme work of unity, and unity can only be guaranteed by mutual love. This is not domination, it is service of one's brothers and sisters in Christ. This is true even when some punishment must be imposed in the hope of bringing about this correction. This is true even in the extreme case of having to correct with due respect those in higher, or even highest, authority.
Each Catholic is not his own pope, but each one shares in the power of binding and loosing. We have it right here in the pages of the Gospel. If an individual Catholic happens to be the reigning pope, then his power is direct and immediate in all cases that concern the living. If he is anyone else, the power is more or less limited by his state in life or his locality. Even so, this more restricted power is as real as the universal power. We are all "the Church."
The great Church writer Origen has an amazingly insightful grasp on this power wielded by Peter and by the whole body. In his commentary on this passage, which is also known and used by St. Thomas in his commentary, he notes a telling difference between the passage directed at Peter in Matthew 16 and one here from chapter 18. Peter is given, translating literally, "the keys of the kingdom of the heavens." The plural represents a truly universal power. We are given the power to loose and bind "in heaven and on earth." This is a great, but more limited power, using the singular of the word "heaven."
Origen tells us:
And, indeed, if we were to attend carefully to the evangelical writings, we would also find here, and in relation to those things which seem to be common to Peter and those who have thrice admonished the brethren, a great difference and a pre-eminence in the things said to Peter, compared with the second class.

For it is no small difference that Peter received the keys not of one heaven but of more, and in order that whatsoever things he binds on the earth may be bound not in one heaven but in them all, as compared with the many who bind on earth and loose on earth, so that these things are bound and loosed not in the heavens, as in the case of Peter, but in one only; for they do not reach so high a stage with power as Peter to bind and loose in all the heavens. The better, therefore, is the binder, so much more blessed is he who has been loosed, so that in every part of the heavens his loosing has been accomplished.
This is a fine expression of the difference between the pope's universal and direct jurisdiction and that of local bishops, heads of communities, households, and individuals. He wrote this before there was any controversy in the Church (there had been local scraps about the judgement of popes, as between Peter and Paul in which Peter sees his practical mistake, and as in the case of St. Cyprian, but even he revised his teaching and accepted the pope's judgment) about the power of Peter and his successors in the see of Rome. Indeed, there was no imperial church of Constantinople, much less any arrangement of national Protestant churches, when he made this interpretation. There had not yet been even any ecumenical council. It was made with the serene awareness of the faith of early Christianity.
All of this may seem to be a bit far from my daily life as a priest and those of laypersons, but there are several ways in which we share in the power of binding and loosing, and can do so every day.
First, I as a priest in absolving from sin use this power, although I am far from Rome and the Roman curia. Then there is the power of works of satisfaction. Because the gifts of love may be shared freely, any one of us can direct good works, prayers, penances, and merciful deeds to the intention of others. We are said to "apply" the value of the love in these things to the living and the dead. This brings souls here below and among the departed closer to heaven. The offering of our satisfactions for sin spans heaven and earth, and is a personal power given us by the Lord. A marvelous way of doing this is by applying indulgences to ourselves or to the departed, a power the Church gives us in the line of today's Gospel.
It is a wonderful thing to be a Catholic, so wonderful that one does not have to be a pope to have power to bind and loose in heaven and on earth!