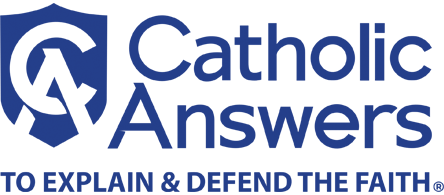 Mary Speaks, Zechariah Shuts Up
Why did the angel Gabriel treat Mary and Zechariah so differently when he announced their children? Didn't they ask him basically the same question?
During the Christmas season, we rejoice over the marvelous work of God in his incarnation. One of the ways this is done is by contemplating the first moment of Christ's conception in the Annunciation.
Scripture says,
In the sixth month the angel Gabriel was sent from God to a city of Galilee named Nazareth, to a virgin betrothed to a man whose name was Joseph, of the house of David; and the virgin's name was Mary. And he came to her and said, "Hail, full of grace, the Lord is with you!" But she was greatly troubled at the saying, and considered in her mind what sort of greeting this might be. And the angel said to her, "Do not be afraid, Mary, for you have found favor with God. And behold, you will conceive in your womb and bear a son, and you shall call his name Jesus (Luke 1:26-31).
It continues:
And Mary said to the angel, "How can this be, since I have no husband?" [Douay: "because I know not man?"] And the angel said to her, "The Holy Spirit will come upon you, and the power of the Most High will overshadow you; therefore the child to be born will be called holy, the Son of God (vv. 34-35).
In examining Sacred Scripture's description of this event, we are confronted with an apparent inconsistency, found earlier in the same chapter. Sacred Scripture says,
And there appeared to him an angel of the Lord standing on the right side of the altar of incense. And Zechariah was troubled when he saw him, and fear fell upon him. But the angel said to him, "Do not be afraid, Zechariah, for your prayer is heard, and your wife Elizabeth will bear you a son, and you shall call his name John. And Zechariah said to the angel, "How shall I know this? For I am an old man, and my wife is advanced in years" (Luke 1:11-13).
It then adds,
And the angel answered him, "I am Gabriel, who stand in the presence of God; and I was sent to speak to you, and to bring you this good news. And behold, you will be silent and unable to speak until the day that these things come to pass, because you did not believe my words, which will be fulfilled in their time" (vv. 18-20).
In the case of Gabriel's announcement of Christ's conception, the Virgin Mary asks how it can be that she would conceive a child, and she is given an answer without any punishment. However, in the case of Gabriel's announcement of the conception of John the Baptist, Zechariah, John's father, asks the same question . . . and the angel reprimands him. This raises the question: why was the Virgin Mary treated differently from Zechariah? Does the angel Gabriel have a double standard?
At the outset, it should be noted that the Virgin Mary and Zechariah did not, in fact, ask the exact same question. Zechariah expressed unbelief that his wife could conceive in her age. If Zechariah had received the words of Gabriel with a heart of faith, he would have recalled several previous instances in which God gave fruit to the barren wombs of women in their old age, such as Sarah (Gen. 21:2) and Anna (1 Sam. 1:20).
On the other hand, the Virgin Mary's question was not one of unbelief in the ability of God. Rather, her question was based on amazement that she could conceive without a husband.
But why would the Virgin Mary find this bewildering, since verse 27 says she was betrothed to Joseph? Wouldn't the natural assumption have been that she would conceive a child with Joseph? On the surface, this would be the logical meaning of Gabriel's words in light of her betrothal, and it would reflect poorly on the Virgin Mary to ask a question with such an obvious answer. Yet the situation is more complex than a surface-level reading suggests.
On November 21, Byzantine Catholics—in full communion with the pope of Rome—celebrate the entrance of the Mother of God into the Temple. On this day, during the liturgy of Vespers, we sing,
A day of rejoicing has dawned truly. It is a most precious feast for us, because she who was virgin before and after childbirth today is offered in the Temple. . . . Let her father Joachim be glad and let Anna rejoice exceedingly, because they have offered to God the immaculate queen as a three-year-old child.
Why do Byzantine Catholics sing about Mary entering the Temple at three years old as an offering to God, and what does this have to do with Mary's bewilderment at the Annunciation?
Simply put, the event described in the song dates back to a second-century tradition expressed in a non-canonical gospel called the Protoevangelium of James. It describes the practice of Temple virgins—which were young girls who brought to the Temple to be consecrated to God in fulfillment of a vow. The document notes that the Virgin Mary was one such child and was consecrated to God at an early age—much like how Samuel served in the Temple after Anna vowed to dedicate her child to God if she were to conceive. It also notes that Mary was consecrated to the ministry of God for her entire life. Such a dedication to God would likely be in conflict with the raising of children, so it is likely that the Virgin Mary took a perpetual oath of celibacy.
Why, then, was she married to Joseph? The Protoevangelium notes that she was entrusted to Joseph, an old widower, for protection. It was shortly after this entrustment that the angel Gabriel came to her and told her she would not conceive of her son in the ordinary way that married women do. (For another theory on the marriage of Mary and Joseph, see "Old Joseph, Young Joseph.")
In other words, Mary's consecration to God and her perpetual vow are what caused her to be perplexed by the announcement of Christ's conception. After all, if she had taken a perpetual vow of virginity, it is legitimate to ask how she would conceive a child. She was then assured that she would have a child by the power of the Most High and not by the ordinary means.
For this reason, Mary's question was not one of unbelief, as was Zechariah's, and thus there is no inconsistency or double standard in the two events.