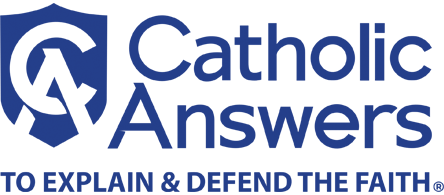 What could have been? It is likely this question came to the mind of the forty-four-year-old Mary Stuart, Queen of Scots and the rightful queen of England, on the morning of February 8, 1587, as she awaited her execution at the hands of English Protestants. Her tragic story is not well known (many confuse her with "Bloody Mary" or Mary Tudor, who reigned as Queen of England from 1553-1558), but that might change with a recently released movie starring Saoirse Ronan as Mary and Margot Robbie as Queen Elizabeth I.
The biopic illustrates the difficult choices faced by Mary Stuart throughout her life of suffering and highlights the Catholic-Protestant tension in England and Scotland during the turbulent times of the Protestant Revolution in sixteenth-century Europe. Expectedly, the movie takes dramatic license in several areas (such as colorblind casting, a meeting between Elizabeth and Mary that never happened, homosexual activity of central characters, etc.) but does a good job illustrating the historical realities and personalities in the times and life of Mary Queen of Scots. The smallest of margins often determine historical events: a decision made or not made; a battle won or not won; an alliance entered into or not; the birth and survival of children; how straight one man shoots. Sadly, Mary Stuart's life was replete with examples where the margins did not fall in her favor.
Her story begins with the end of another Mary. Mary Tudor, the daughter of King Henry VIII and Catherine of Aragon, died in September 1558. Mary Tudor restored the Catholic Faith to England after the schismatic and heretical actions of her father and half-brother, King Edward VI. English Catholics lived in fear that Mary Tudor's death would bring her Protestant half-sister, Elizabeth (the daughter of Henry and Anne Boleyn), to the throne. The fact that Mary Tudor's marriage to Prince Philip of Spain did not produce a child exacerbated these fears.
English Catholics' worst nightmare became reality when Mary Tudor died, and Elizabeth ascended the throne and began the first state-sponsored persecution of the Catholic Church since the Roman Empire. Elizabeth's claim to the throne was illegitimate in Catholic eyes, since her father's "marriage" to Anne Boleyn was invalid (Pope Clement VII upheld the validity of his marriage bond to Catherine of Aragon in 1534). The legitimate successor to the English throne was the sixteen-year-old Mary Stuart, who was the granddaughter of Henry Tudor's eldest sister, Margaret.
Mary Stuart had been Queen of Scots since 1542 (at only six days old!) when her father, James V, died fighting an English invasion army. While a toddler, Mary was taken out of Scotland for her safety and was settled in France, the home country of her mother (Mary de Guise). Betrothed to the Dauphin Francis, Mary Stuart became queen consort of France in 1559 when Francis was crowned king after the premature death of Henry II (who died from a wound suffered during a knightly tournament). Sadly, Francis II died seventeen months later from an ear infection. The king's mother, Catherine de' Medici, reigned as regent, and Mary decided to return to Scotland in August 1561.
The tall, beautiful young widow came ashore to a troubled Scotland. The Protestant revolutionary John Knox, who had spent time studying under John Calvin in Geneva, was on a mission to destroy the Catholic Church in Scotland and institute Calvinist teachings and ordinances. Mary, a Catholic, had to tread carefully with the Protestant Knox, who was extremely popular and had many noble friends. Knox disliked Mary and her faith and found female rule an abomination and contrary to God's will (he wrote a treatise in 1558 titled The First Blast of the Trumpet Against the Monstrous Regiment of Women). Eventually, Mary confronted Knox (played brilliantly by David Tennant in the new movie) and asked whether he wished to make war against her. Knox replied that he was as content to live under her reign as St. Paul was to live under Nero.
Within two years of Mary's return, Knox preached publicly that she should convert to Protestantism or face execution. Enemies surrounded Mary. She received little support from her traitorous and cowardly half-brother, James Stuart, the Earl of Moray, and had to contend with English interference orchestrated by Elizabeth's secretary of state, William Cecil. Although the lack of a legitimate rival to Mary helped maintain her power and authority, it was a tenuous reign.
Mary realized she needed to marry a strong Catholic prince to solidify her rule, but Knox and others agitated against it. She ignored the opposition and married her first cousin, Henry Stuart, Lord Darnley, in the summer of 1565. Darnley was tall, handsome, and Catholic (but an English subject), and Mary became infatuated with him soon after their first meeting. Mary found support for her marriage to Darnley from David Riccio, her Italian secretary. Many Scottish nobles disliked Riccio's influence with Mary, and in February 1566 convinced Darnley that Riccio was Mary's secret lover (the movie instead portrays Darnley and Riccio as homosexual lovers). Darnley conspired with the nobles and agreed to Riccio's murder in Mary's presence in March.
A few months after witnessing the horrific and brutal death of her friend, Mary gave birth to a boy she named James in June 1566. The boy, baptized Catholic but raised Protestant, was destined to rule both Scotland and England as James VI and I, as his mother should have been able to do. Unfortunately, Mary was denied the right to raise her son in the Faith due to political events, as she was forced to flee Scotland once again when the child was only ten months old.
Eventually, a group of nobles, including James Hepburn, Fourth Earl of Bothwell, murdered the conspiring and cowardly Lord Darnley at Kirk o' Field in February 1568. Bothwell then abducted Mary and forced her to marry him for protection in May 1568. Later that summer, Scottish nobles finally succeeded in what they had tried to accomplish for the last seven years: the abdication of Mary as queen. Her infant son was crowned king of Scotland, and Mary was imprisoned in Lochleven castle. With the help of a small number of supporters, she escaped and made the puzzling choice to seek refuge in England rather than certain safety in France. Perhaps Mary believed she might be able to raise an army with the help of her cousin Elizabeth.
It was a fatal error in judgment. Viewed with suspicion because of her legitimate claim to the English throne, Mary was imprisoned in limited house arrest and carefully watched for the next nineteen years.
Elizabeth resisted the urgings of Cecil and others to execute Mary until she was (falsely) implicated in a plot to assassinate the queen in 1586 (and even then, Elizabeth hesitated). Mary was beheaded early in 1587. Her death, in part, caused King Philip II of Spain, who had pledged protection to Mary, to initiate the Spanish Armada (which was also launched to end the persecution of Catholics in England).
Mary's sufferings surely must have caused her to question the events of her life and to ask what could have been. However, she held fast to her Faith in the end and recognized that events in life occur for a reason and are guided by God's providential goodness, love, and mercy. She exhibited this strong faith in her last words: "All this world is but vanity and full of troubles and sorrows. Even as thy arms, O Jesus, were spread here upon the cross, so receive me into thy arms of mercy and forgive me all my sins" (quoted in Warren H. Carroll, The Cleaving of Christendom, 419).
---
Photo: Saoirse Ronan portrays the title character in the movie Mary Queen of Scots.