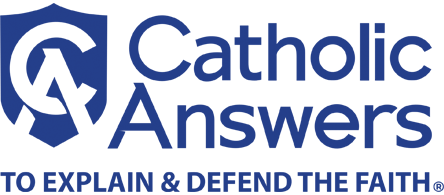 "What if God was one of us
Just a slob like one of us
Just a stranger on the bus
Trying to make his way home"
These lyrics came to mind earlier this week as I learned about a new ad campaign that was recently launched by my home Diocese of Brooklyn. The ad depicts an image of the bottom half of a person (presumably Jesus) clad in a robe and wearing a pair of scuffed Converse Chuck Taylor sneakers. The ad simply reads: THE ORIGINAL HIPSTER.
It is the brainchild of Monsignor Kieran Harrington, diocesan vicar for communications, who reportedly developed the ad as part of the "All Faces. Everyday Understanding." marketing campaign, designed to present Catholicism as diverse, inclusive, welcoming, hip, and relevant. It has generated quite a buzz. Saturday Night Live even parodied the ad recently in its Weekend Update 
segment.
This apparently delighted Monsignor Harrington, who was moved to issue a press release on behalf of the diocese:
Apparently Converse's "Chuck Taylor" sneakers are a favorite choice of footwear of both the Pope and Jesus Christ. And why shouldn't they be? They are comfortable, colorful, and according to Seth Meyers in his SNL Weekend Update, are why more Catholics are returning to church.

Ok, maybe Seth's comments are a little aggrandized. But the reference is appropriately suggestive of a major problem in the Church today: that most Catholics see the church as archaic and not relevant, nor valuable, to their everyday lives.

Catholics yearn for a Church they can relate to. That is what Seth Meyers was jokingly referencing, and that is what the Catholic Diocese of Brooklyn's new "All Faces, Everyday Understanding" marketing campaign is trying to achieve.

Launched on April 1, 2013, this campaign is geared towards reaching a younger, more diverse demographic by showing the cooler and more welcoming side of the Catholic Church. And one of the main creative pieces is "The Original Hipster."

Who would of guessed that the Catholic Diocese of Brooklyn and SNL had similar senses of humor. Whatever the case, imitation is the best form of flattery and the Catholic Diocese of Brooklyn is thrilled that SNL can help spread its message.

"If you have faith there is never a need to take yourself too seriously; life is so much easier when you have a sense of humor. Sure we are poking fun at ourselves, but also making clear that in Catholic Churches in Brooklyn & Queens everyone is welcome."

– Monsignor Kieran Harrington

Keep an eye out for the "All Faces, Everyday Understanding" campaign in Brooklyn and Queens. The ads are creative, funny, and suggestive of the renewed and relatable atmosphere you can find at one of the more than 230 Churches in Brooklyn and Queens.
With all due respect, I find the ad to be tacky. What's more, I believe it misses the mark and risks sending a mixed message.
Don't get me wrong. I understand the intention here. The diocese wants to reach out to a younger demographic with a creative and engaging marketing campaign, one which portrays the Church as welcoming and relevant. I get that.
However, I believe that something like this must be done very carefully.
When you look at this ad, how do you interpret it? What message does it convey?
Announcing Jesus Christ as "The Original Hipster" is to me a lame attempt at making Jesus more cool and relevant by watering down his image. In other words, it reduces him into a silly caricature, something which has been en vogue for quite some time now.
What is a hipster after all?
Mirriam-Webster defines hipster as:
a person who is unusually aware of and interested in new and unconventional patterns (as in jazz or fashion).
UrbanDictionary.com defines hipsters as:
a subculture of men and women typically in their 20's and 30's that value independent thinking, counter-culture, progressive politics, an appreciation of art and indie-rock, creativity, intelligence, and witty banter.
Monsignor Harrington's defines a hipster as, "someone who stands against the (mainstream) culture. Jesus stood against the culture." 
Yes, one could make the argument that Jesus was counter-cultural. He stood in sharp contrast to the elements of culture that were in opposition to the gospel he came to announce.
But do most people understand the term hipster this way? I know I don't. And I assume that the diocese did not intend to portray our Blessed Lord as a cool, artsy, indie music lover. 
I think we can do better. What do you think?