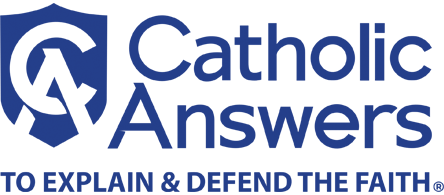 This past Sunday, as my husband and I were pulling into the parking lot of a local Trader Joe's store we noticed throngs of people suddenly swarming into the parking lot. My immediate thought was either Trader's was having a fantastic Memorial Day sale, or it was a flash mob preparing to do something weird. Then I saw the Bibles. Since we rarely frequent this store's location, I had forgotten that The Rock megachurch was right across the street. Then I remembered reading somewhere that the Sunday attendance at this church was in the thousands. 
As we waited for the pedestrian traffic to thin out, I lamented to Hubby that it's likely that most of those people leaving The Rock church were lapsed Catholics. No surprise there. Having attended a megachurch for many years myself, I understand the powerful draw of an emotionally charged worship service, where the stage resembles a rock concert and the sermons are motivational and inspiring. Some of the most spiritually vulnerable are the poorly formed Catholics who don't understand even basic elements of the faith. Years of faulty catechetical instruction both in the home and in the parish have produced spiritually malnourished Catholics. So it doesn't take long before the salvation message of the well-intentioned pastor, whose message contains just enough truth to draw the Catholic in, does just that. This is so tragic!
On the drive home, I couldn't stop thinking about all the lapsed Catholics at The Rock who abandoned the Church for a praise 'n' worship site that makes them feel better. It made so sad. All I could think about was bringing them back to the sacraments, especially the Eucharist, where they can experience the amazing love and grace that Jesus gives us through his body and blood. But it always goes back to the same question, "How do we reach them and bring them back?"  There are many approaches, but, to me, evangelizing the parish should be our focus. By strengthening the spiritual foundation of our own parishes, there would be no reason for anyone to leave! After all, where would they go (cf. John 6:67–68)?
Instrumentum Laboris states:
Parishes are places where a person receives instruction on searching for the truth, where faith is nourished and strengthened and where the Christian message and God's plan for humanity and the world is communicated. They are the prime communities for experiencing the joy that comes from being not only gathered together by the Spirit but prepared to live one's proper vocation as a missionary.
One thing I've learned through the years is to pay attention to what works and learn from it! So my next brilliant idea was to check out The Rock's website to see what it is doing on the ministry front that could be adapted to fit the needs of a parish. When I got home, I Googled The Rock and found lots of interesting information. Some of what I found was the typical Evangelical misunderstanding of Catholic teachings, but its ministry web page was impressive. Much of what it is doing on the ministry front can be adapted to fit the needs of a parish. It offers a wealth of classes for all different ages, backgrounds, and experiences. Many of these ministries even have mission statements. 
Here are some examples of ministry offerings as described on The Rock's site:
Women's ministry: Women ministering to women for spiritual growth and encouragement.
When Your Husband Doesn't Believe: The mission of When Your Husband Doesn't Believe is to bring together Christian women who are married to non-Christians. To bring encouragement, build relationships with other women who have similar struggles and to understand the role of a Christian wife not only to better serve God but survive and thrive in your marriage.
Marriage: This fun and dynamic class will help you to build and maintain a Christ-centered marriage covering the topics of God's purposes for marriage, praying as a couple, dealing with spiritual attacks in marriage and four keys to unlocking love in marriage.
Apologetics: The mission of Vox Veritas (the Voice of Truth) is to train believers in the defense of the faith (I Pet. 3:15), train teachers to train others (2 Tim 2:2), answer the tough questions of those who pose them (Acts 17:2-4).
Salt and Light exists to equip Christians to think critically, and most importantly, develop and apply a biblical worldview to the governmental sphere, voting, and all social and cultural issues of the day.
Why not adapt some of these ministry ideas to fit the needs of your parish? If Protestants can do this, why can't we? Don't feed the excuse monster with things like "I don't have the time," "My pastor will only put up roadblocks," or "I might make mistakes." We must not lose our apostolic courage. I'll let Pope Francis have the floor now: 
You might say "But Father, we might make mistakes." I might respond, "Well, what of it? Onward, if you make a mistake, you get up and go forward; that is the way." Those who do not walk to avoid mistakes make a the more serious mistake.
Consider organizing a parish Bible study or an apologetics class, or maybe take an idea from the above list, and keep praying as you move forward.  Find some good people to help you. If you can't find anyone, start by yourself—God will be with you. With thousands of faithful Catholics graduating with theology degrees in this country, there must be one or two in your parish who would be happy to use their time and education to help you. 
Look to Pope Francis and Bl. John Paul II as your inspiration. Be not afraid!
When the Church loses this apostolic courage, she becomes a stalled Church, a tidy Church. A Church that is nice to look at, but that is without fertility, because she has lost the courage to go to the outskirts, where there are many people who are victims of idolatry, worldliness, and weak thoughts of so many things (Pope Francis).
In the present circumstances the lay faithful have the ability to do very much and, therefore, ought to do very much towards the growth of an authentic ecclesial communion in their parishes in order to reawaken missionary zeal towards nonbelievers and believers themselves who have abandoned the faith or grown lax in the Christian life (Bl. John Paul II).