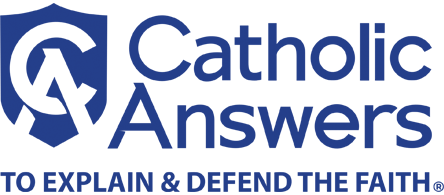 Evangelizing with Fertility Awareness
Rethinking how we communicate the goodness, truth, and beauty of fertility awareness to a world ready for change
"Women's reproductive health" is often used as cover for profoundly immoral and destructive actions such as abortion, sterilization, and the use of contraception. But we can't concede the term to activists: reproductive health is a profoundly personal and sensitive area for women in particular, since it touches on question of identity and family.
I have worked with hundreds of women and couples who suffer from infertility or are overwhelmed by fertility, and still others who are struggling with a wide range of reproductive issues. These women are often depressed and scared—some have even lost hope. There are so many stories, but I want to share one that left a particularly strong impression.
A young mother was an experienced natural family planning (NFP) teacher who was skilled at helping others but was struggling with her own charting. After six pregnancies that were unplanned, but never unwanted, she and her husband needed more information on her signs of fertility. The method in which she was expertly trained was not giving them the information and confidence that they needed to make the prudent decisions that they were called to at that time. By employing a monthly progesterone blood test, I was able to provide them with certainty about her cycle and fertile periods, bringing significant peace and stability to their marriage and family life.
Cases like theirs are why I, as a family physician, chose to practice restorative reproductive medicine. Basically, my partners and I approach questions of fertility and infertility from the traditional perspective of wanting to heal the person who comes to us, rather than to merely alleviate symptoms or, worse, to inhibit natural processes as if they were unnatural. Our primary methods involve the observation of signs of fertility in women and men with the goal of restoring health and fertility. This includes what is known as NFP, NaPro Technology, fertility awareness (FA), and related practices.
In 2014, after a conversation with a beloved priest who has been involved in marriage and family ministry for most of his sixty-plus-year priesthood, I began to use the term ecumenical natural family planning to describe my practice approach. This meant that, although I was trained in the Billings Method, I would see women and couples who use any method, or no method, who had a desire to use fertility charting to meet their health and fertility goals. I have since started describing my method as "ecumenical fertility awareness."
NFP generally refers to the use of charting methods that have been developed by Catholics, for Catholics. Although they can be and in fact are used by non-Catholics, NFP is still somewhat of a Catholic "brand." Some NFP methods are the Billings Ovulation Method (BOM), Couple to Couple League (CCL), Creighton Model (CrM), Marquette Method (MM), Family of the Americas (FotA), and the Two-Day Method (TDM). NaPro Technology refers to the application of medical and surgical gynecology to the treatment of conditions affecting fertility.
Like many others, I've started using the term fertility awareness because I think it better captures the goal of observing and understanding fertility as a sign of health, and using the information gained by observations to achieve or postpone pregnancy or to just monitor a woman's overall health. My experience has been that couples prefer fertility awareness language as well, though there are still important distinctions to be made. Perhaps the most important distinction has to do with methods derived from fertility awareness.
It is a very good thing that we have seen in the last few years a proliferation of mobile apps that help women and couples chart their fertility. A quick look at just a few of them shows that such concerns are no longer just for Catholics: health and fertility are the primary concerns for those who want to get off of carcinogenic contraceptives.
Of these new methods, there appear to be two camps, and the difference between them is important. "Fertility-awareness-based methods" (FABMs) tend to frame their service as the application of fertility awareness to avoid or achieve pregnancy through observation of the signs of women's fertility. For those using FABMs to postpone pregnancy, abstinence from intercourse is recommended during the fertile phase. When a couple's reasons for postponing pregnancy are sufficiently serious, this approach is fully in accord with Humanae Vitae.
In that encyclical, Pope St. Paul VI reaffirms the Church's strong and consistent teaching on life, family, and sexuality. He also affirms the unpopular but true position that to take any means that intentionally thwarts the procreative end of the sexual act is to commit a grave sin. Recognizing the second, mutual end of the marital act—loving union between the spouses—Paul also states, "human intelligence has both the right and responsibility to control those forces of irrational nature which come within its ambit and to direct them toward ends beneficial to [the couple]." As most methods of NFP were either in their infancy or not available yet, most agree that fertility awareness is the process of "human intelligence" that Pope St. Paul VI encouraged.
Following Humanae Vitae, which doesn't use the term "natural family planning," we have seen great progress in advancing health and fertility care, but we have not done a good job of promoting the Church's vision for marital love or the means that couples may licitly use to achieve both ends of the marital act. NFP hasn't really taken off, and even infers a level of control desired that calls into question the primary, procreative, end of sexuality.
Returning to the comparison of modern methods, fertility awareness methods (FAMs), are similar to FABMs in charting and awareness, but they tend to recommend utilizing condoms or other forms of contraception during the fertile phase.
How does this tend to play out in practical terms? Let's look at an example using some randomly selected apps available for women today; Natural Cycles App from the FAM group, and CycleProGo App from the FABM group. Natural Cycles is the first FDA-approved "digital contraceptive" and their tagline is "Hormone-Free Contraception." Other than superficial differences in the app technology and similarities in charting accuracy, you find a different philosophy underlying Natural Cycles—one that encourages a contraceptive mindset and treats pregnancy as a problem to be avoided.
By contrast, CycleProGo, while not presenting Catholic moral teaching, consistently advises couples to avoid all genital contact during the identified fertile phase if their goal is to postpone pregnancy. Instead, the couple is encouraged to grow in non-sexual intimacy during that time in anticipation of the infertility of the upcoming luteal phase.
Unfortunately, NFP methods have been consistently outperformed in the marketplace since the advent of the pill. Now that the fertility awareness movement is in full bloom, NFP and FABM apps are being outperformed in what is called the "FEMTECH" world as well. Basically, the drug companies and tech companies are marketing not only their wares, but their corrupt ethics, to every woman of reproductive age, and FABM apps are mostly being marketed to Catholics by Catholics.
Like many Catholic doctors, I am trying to do my part, but seeing thirty patients per day in the clinic, with only a percentage of those being fertility/infertility consultations, there is only so much difference that I can make. We have a huge opportunity to engage a world that is starting to appreciate the health benefits of fertility awareness, which is much more harmonious what the Church has always taught about human sexuality than chemical or surgical manipulation of fertility. Of course, those Catholics who use fertility awareness (shouldn't we all be doing this?) also appreciate the health benefits, but it is even more important that we take advantage of this opening to share the moral and spiritual advantages of living in accordance with God's laws and our nature.
To maximize the evangelistic blast radius of the "theological time bomb," as George Weigel called Pope St. John Paul II's Theology of the Body, we have to rethink how we communicate the goodness, truth, and beauty of fertility awareness to a world ready for change.