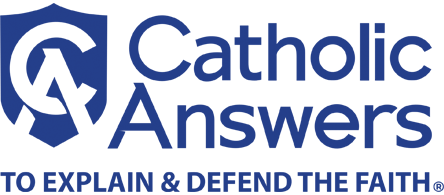 Catholic Answers is gearing up for its next national conference, which will be held September 4-6 in San Diego. The conference is designed to help the faithful defend the Catholic Faith against the challenges it faces in today's culture.
Conference speaker Christopher Check explained: "Our doctrines and practices are ridiculed in the media. We are called bigots for speaking the truth about marriage. We are labeled intolerant for defending innocent life. And now the government wants to force us to pay for abortions and contraception. The Church has entered a new age of persecution.
"Following Pope Francis's call for a new evangelization, Catholic Answers is calling on the faithful to learn how to evangelize with charity and to live their Faith more publicly," Check said.
Other speakers include Karl Keating, Jimmy Akin, Tim Staples, Trent Horn, and Hector Molina.
The keynote address will be delivered by Archbishop Alexander Sample of Portland, Oregon. The archbishop will also take part in a special radio broadcast of Catholic Answers Live, hosted at the conference by Patrick Coffin. Archbishop Sample will field questions directly from conference attendees.
The conference will take place at the San Diego Sheraton Hotel and Marina. "It is one of San Diego's loveliest settings," Check said. "We are taking advantage of San Diego's great weather and the hotel's location overlooking the harbor. We'll have an outdoor reception and lunch, and there will be opportunities for participants to meet and interact with the Catholic Answers speakers."
Last year's conference sold out three months in advance. This year, Catholic Answers has arranged a larger venue to accommodate a growing audience.
To enable as many people as possible to attend, Catholic Answers is offering a special discount of more than $100 per person for anyone who registers before May 31. Registration and more information are available at CatholicAnswersConference.com.