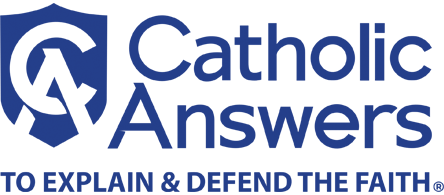 In one of my earlier blog posts entitled The Kerygma Enigma, I wrote of the essential importance of the initial preaching or proclamation of the basic Gospel message in the process of evangelization. After more than twenty years in professional pastoral ministry, I have become quite convinced that one of the reasons why we Catholics tend to be so weak and ineffectual at evangelization is the fact that we have lost a sense of how vitally important the kergyma is.
The dominant pastoral paradigm, operative in the vast majority of parishes today, dictates that we evangelize and bring people to Christ primarily through didache (teaching and instruction in the faith, or catechesis). How many Catholics do you know, after having received twelve years of Catholic education and years of religious instruction, have inevitably drifted away from the Church? Why is this? I would submit to you that the problem lies largely in the fact that we are guilty of putting the cart before the horse. While catechesis (didache) is an important component in the process of evangelization, it does not replace the proclamation of the kergygma, but should complement it.
Bl. John Paul II, in his 1979 apostolic exhortation Catechesi Tradendae, describes how catechesis (didache) builds upon the kerygma:
Thus through catechesis the Gospel kerygma (the initial ardent proclamation by which a person is one day overwhelmed and brought to the decision to entrust himself to Jesus Christ by faith) is gradually deepened, developed in its implicit consequences, explained in language that includes an appeal to reason, and channeled towards Christian practice in the Church and the world (CT 25).
The reality is that many Catholics have been catechized without ever truly being evangelized. They have been presented with the teachings of the Catholic faith, without ever having been introduced to the person of Christ.
This very point was reiterated in a few YouTube videos that I recently came across from Father John Riccardo, Pastor of Our Lady of Good Counsel Parish in Plymouth, MI. In them, Father Riccardo and his priest associates discuss a bold new evangelization initiative that their entire parish will soon be undertaking. This fall, in an effort to present the kerygma to all of their parishioners, they have suspended their very solid adult faith formation classes and will instead be offering one thing: the Alpha Course, 7 days a week for 10 weeks at 10 different times.
For those of you who are unfamiliar with Alpha, it is a 10-week course, which introduces participants to…you guessed it…the kerygma. It was first developed by an Anglican Parish in London over thirty years ago and has been experienced by millions of people worldwide, across many denominations. It has been adapted for Catholics and has been hailed by many Catholic Cardinals, Bishops, theologians, scholars, pastors, and leaders as an effective tool for awakening faith in people who are on the fringes of parish life, as well as faithful Catholics and those outside the faith.
The Alpha Course is not without its detractors. There are some who assert that the course is theologically flawed and deficient, given its Protestant origins. Personally, I think that the many of the adaptations that have been made to it over the years have gone a long way towards resolving those issues. What many of these critics fail to understand is that the Alpha Course is meant to be a basic introduction to the heart of the Gospel and not a systematic and exhaustive catechesis or course in theology. That comes later.
The Preacher to the Papal Household, Fr. Raniero Cantalamessa, a longtime supporter and proponent of the Alpha Course for Catholics sums it up best:
"It is the Alpha course, not the Alpha and Omega course. Alpha focuses on the kerygma, which is the starting point of faith. After people come to a living faith in Jesus then they need to be formed in the faith which is up to other parish programs to do."
Is the Alpha Course a perfect program? As Father Riccardo notes in the video, no, it isn't. Then again, what program is? There are many parishes, like Our Lady of Good Counsel, that recognize the tremendous value and potential in the Alpha Course and have decided to build upon it.
I applaud Father Riccardo and Pastors like him who recognize that it is indeed impossible to plant seeds on bricks and expect a harvest. Our people need to be introduced to the kerygma first, and Alpha is one of the exciting new tools and resources that enables parishes do just that.