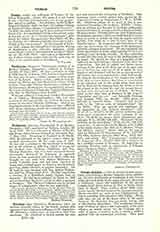 Click to enlarge
Tichborne, THOMAS, VENERABLE, b. at Hartley, Hampshire, 1567; martyred at Tyburn, London, April 20, 1602. He was educated at Rheims (1584-87) and Rome, where he was ordained on Ascension Day, May 17, 1592. Returning to England on March 10, 1594, he labored in his native county, where he escaped apprehension till the early part of 1597. He was sent a prisoner to the Gatehouse in London, but in the autumn of 1598 was helped to escape by his brother, Ven. Nicholas Tichborne, and Ven. Thomas Hackshot, who were both martyred shortly afterwards. Betrayed by Atkinson, an apostate priest, he was rearrested and on April 17, 1602, was brought to trial with Ven. Robert Watkinson (a young Yorkshire man who had been educated at Rome and ordained priest at Douai a month before) and Ven. James Duckett, a London bookseller. On April 20 he was executed with Ven. Robert Watkinson and Ven. Francis Page, S.J. The last named was a convert, of a Middlesex family though born in Antwerp. He had been ordained at Douai in 1600 and received into the Society of Jesus while a prisoner in Newgate. Ven. Thomas Tichborne was in the last stages of consumption when he was martyred.
EDWIN BURTON
---
Enjoying this content?
Please support our mission!
Donate