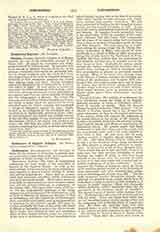 Click to enlarge
Conecte, THOMAS, Carmelite reformer, b. at Rennes towards the end of the fourteenth century; d. at Rome, 1433. He joined the Carmelites and distinguished himself by indiscreet zeal. He preached with much success at Cambrai, Tournai, Arras, etc., in his sermons vehemently denouncing the prevailing fashions in female headgear, with the result that those who dressed thus at his sermons despoiled themselves forthwith of their ornaments; gamblers also burned their playing cards and dices. Having inveighed against the disedifying life of certain priests, he had to seek safety in flight. He now strove to reform his own order, for which purpose he went to Italy, where with some others he introduced a strict observance in the convent near Florence, which gradually developed into the Congregation of Mantua. He visited this latter convent in 1432 and thence proceeded to Venice, and finally to Rome, where the manners of the Curia provoked anew his violent language and occasioned a charge of conspiracy against the pope. Apprehended at the instigation of the procurator and of Cardinal de la Roche-Taille, protector of the order, he was condemned as a heretic and publicly burned. It was said that Eugene IV was afterwards sorry for this sentence, which, if not unjust, was certainly too severe; but this does not justify certain Carmelite authors considering him a saint, as several whom Bale quotes have done.
B. ZIMMERMAN
---
Enjoying this content?
Please support our mission!
Donate