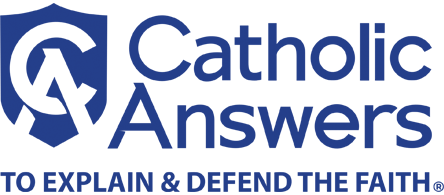 Stephen Gardiner
Bishop of Winchester; b. at Bury St. Edmund's between 1483 and 1490; d. at Whitehall, London, Nov. 12, 1555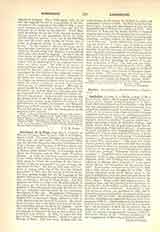 Click to enlarge
Gardiner, STEPHEN, Bishop of Winchester; b. at Bury St. Edmund's between 1483 and 1490; d. at Whitehall, London, November 12, 1555. His father is believed to have been John Gardiner, a clothworker, the story attributing his parentage to Lionel Woodville being a later invention. He was educated at Trinity Hall, Cambridge, and became doctor of civil law in 1520, and of canon law in 1521. He was also elected fellow of his college. In 1524, he became one of Sir Robert Rede's lecturers in the University, and the Duke of Norfolk chose him as tutor for his son. It was through the duke that he was introduced to the notice of Cardinal Wolsey, who immediately appreciated his talents and scholarship, and made him his own private secretary. In 1525, he was elected master of Trinity Hall, and held that office till 1549. In 1527 he accompanied Wolsey to France, where he made the acquaintance of Erasmus. He was selected in the following year as ambassador to the pope with instructions to press the matter of the divorce. He delighted the king by his success in inducing the pope to appoint a second commission, and from this time he becomes a figure of mark at court. He was rewarded with the Archdeaconry of Norwich on March 1, 1528-9, and immediately afterwards was sent again to Rome, but on this occasion he was unsuccessful. He became secretary to the king on July 28, 1529, and soon gained great influence, especially after the fall of Wolsey, his former master, to whom he was now able to be of service, especially in the preservation of his foundation of Christ's College, Oxford.
His new power brought quick advancement. In 1531 he was made archdeacon of Leicester, while Oxford University conferred the doctorate of laws upon him, and late in the year he was elected Bishop of Winchester. He was consecrated on November 27, and from this time began to show more independence of action, though he still remained high in the royal favor. Shortly after his consecration he spent two months in France as ambassador, but on his return he began to preach in his diocese and to administer the see with more personal interest than had been expected from a courtier-prelate. That he was now less at court was thought to be due to the fact that he had formed definite opinions against the king on the divorce question. Pope Clement certainly believed this ("Letters and Papers
Henry VIII", V, 561) but not withstanding such reports Gardiner acted as assessor in the Court which declared the marriage of Henry and Catherine null and void, and he also took an active part in the coronation of Anne Boleyn.
By 1534, in which year he resigned the post of secretary to the king, he was in a difficult position. He was antagonistic to Cromwell and Cranmer, both of whom were then high in the royal counsels, and he strongly disapproved of the attack on the religious orders which was already contemplated. But his attachment to the king prevented him from taking up the firm attitude which Fisher and More had adopted, so that early in 1535 he not only accepted the royal supremacy, but he wrote his treatise "De vera obedientia", in which he argued that the pope had no legitimate power over other churches, and that kings are entitled to supremacy in their respective churches. The book was received with delight by the Protestant party, while Catholics maintained that it had been written under compulsion and fear of death. Dr. S. R. Maitland ("Essays on Subjects connected with the Reformation", London, 1849) shows some ground for doubting the authenticity of this work as we have it, and in particular he makes a strong case against the genuineness of the scandalous preface attributed to Bonner. However, it succeeded in regaining for him the confidence of the king, and he was again appointed ambassador to France (1535), but, owing to the machinations of Cromwell, he was recalled in 1538.
In the following year he was sent on an embassy to Germany, and on his return the celebrated Six Articles—"the whip with six strings", generally believed to have been his work—was issued by the king. Their tendency was so opposed to the policy of Cromwell, that a struggle for life between these two men became inevitable. Cromwell succeeded in obtaining the dismissal of Gardiner from the Privy Council, but his own power was at an end, and, when he was executed in 1541, he left Gardiner in possession of supreme political influence. This position he retained until the death of Henry, and, though he was actually in schism, he remained the chief support of the old religion and was looked on by the reformers as their most dangerous enemy. During this period his own nephew, Blessed German Gardiner, underwent martyrdom rather than take the oath of royal supremacy. At the funeral of Henry VIII in 1547, Gardiner took the chief place and was celebrant at the Mass, but his name had been omitted from the royal will, and he was excluded from the new Council of State. He immediately opposed both the protector and the archbishop in their attempts at religious changes, whereupon he was committed a prisoner to the Fleet, where he remained till Christmas. On his release he returned to his see, only to be recalled in May, 1548, to deliver a public sermon, so as to satisfy the Council. He preached at Paul's Cross on June 29, maintaining the doctrine of the Real Presence, and was promptly sent to the Tower. Here he was kept for over three years in spite of his repeated protests against the illegality of his detention. At length, in December, 1551, he was brought to trial, and, on April 18 following, he was deprived of his bishopric, into which Poynet was intruded.
From this time till the accession of Queen Mary he remained a close prisoner in the Tower. She not only restored him to liberty, but raised him to the highest honors, and on August 23, 1553, he was made Lord High Chancellor, and, being restored to his diocese, he crowned the Queen on October 1 He tried vainly to save both Cranmer and Northumberland; and other Protestants, such as Peter Martyr and Roger Ascham, experienced his kindness. He now made amends for his previous fall by taking a leading part in restoring England to communion with the Holy See. Another task entrusted to him was the rehabilitation of the public finances, and in this his ability and known integrity were successful. On the important subject of the queen's marriage, Gardiner boldly opposed any foreign alliance, though by doing so he courted the enmity of both the Spanish and French ambassadors besides losing to some extent the confidence of the queen herself. His policy was not followed, and, in 1554, he himself blessed the marriage of Mary and Philip in his own cathedral in Winchester. The unpopularity of the marriage in London led to riotous scenes and much religious controversy, to meet which the statute "De hteretico comburendo" was reenacted in December, 1554. About the same time Gardiner obtained from the pope a Bull confirming in their possessions all who held Church property seized during the reign of Henry VIII and Edward VI, it being felt that the surrender of this property would be a small price to pay for the restoration of the Faith in England. Though Foxe with his customary mendacity has represented Gardiner as a monster of cruelty, he had but little to do with the "Marian persecution", of which he personally disapproved, and he only took part in one trial for heresy—the Commission of Inquiry into the teaching of Hooper, Rogers, Saunders, and Taylor. By the summer of 1555, Gardiner's health was failing; he was suffering from jaundice and dropsy and was terribly changed in appearance, but he struggled on with his duties and managed to address Parliament, October 21. The effort of making his speech was however too much for him, and, being unable to return home, he was carried to Whitehall, where he lay till the end came on November 12. As the story of the Passion was read aloud to him, when St. Peter's denial was described, he cried out "Negavi cum Petro, exivi cum Petro, sed nondum flevi cum Petro "—the dying expression of his sorrow for his fall.
Besides "De vera obedientia", he wrote "Conquestio ad M. Bucerum de impudenti ejusdem pseudologia" (Louvain, 1544); "A Detection of the Devil's Sophistrie wherein he robbeth the unlearned people of the true byleef in the most blessed Sacrament of the Aulter" (London, 1546); "Epistola ad M. Bucerum" (Louvain, 1546); "A declaration of suche true articles as G. Joye hath gone about to confute as false" (London, 1546); "An Explication of the true Catholique Fayth touching the blessed Sacrament" (Rouen, 1551); "Confutatio cavillationum" (1551); "Palinodia libri de vera obedientia" (Paris, 1552); "Contra convitia Martini Buceri" (Louvain, 1554); "Exetasis testimoniorum quae Bucerus minus genuine e S. patribus non sancte edidit de ccelibatus dono" (Louvain, 1554); "Epistolae ad J. Checum de pronuntiatione lingua griecie" (Basle, 1555). Sermons, letters, and despatches are to be found in the State Papers, Collier's "Ecclesiastical History", Foxe's "Acts and Monuments", and elsewhere. Some unpublished MSS. are in Corpus Christi College, Cambridge, and one in Lambeth Library. There are portraits at Trinity Hall, Cambridge, and at Oxford.
EDWIN BURTON
---