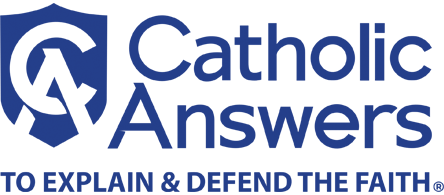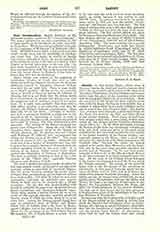 Click to enlarge
Saxo Grammaticus, Danish historian of the thirteenth century, author of the "Gesta Danorum". The scanty information we have concerning his life is based chiefly on statements in his work, especially in the preface. His father and grandfather took part in the campaigns of Waldemar I of Denmark (1157-1182). He himself was a cleric; a layman of that time would hardly have had his knowledge of theology and classic lore. No doubt, he studied at foreign universities, probably in Paris. In the eleventh book of his history he speaks of the funeral of Bishop Asker (Esger) as having taken place in his own time. As that event happened in 1158 we may conclude that Saxo was born about 1150, but we do not know where; from the favor shown to Zealand, it has been inferred that that was his birthplace.
Saxo's history was written at the suggestion of Archbishop Absalon of Lund, who died in 1201 before the work was finished, whereupon the historian addressed himself to Absalon's successor Anders, who held the see until 1222. There is some doubt as to Saxo's position. In his preface he modestly refers to himself as the least among the followers of Absalon, but it is not likely that the bishop would have entrusted to an obscure and unimportant man the important task of writing a history of his native land. It is much more probable that Saxo held a high office, possibly a secretaryship, and that he enjoyed the bishop's intimate acquaintance. More than this we do not know. Attempts to identify him with a provost at Roskilde, a subdeacon in the monastery of St. Laurentius at Lund, or with a scribe named in Absalon's will, are purely conjectural and cannot be verified. The date of his death is also uncertain. The writing of the history occupied the greater part of Saxo's life. About the year 1185 the chronicler Swen Aggeson refers to the history as already planned, and the preface was not written until Waldemar II (1202-41) had "encompassed the ebbing and flowing waves of the Elbe". This seems to refer to events of 1215 (or 1208?). Originally the work was to be a history of Absalon's own time, but it grew to be a complete history of Denmark from the earliest mythical period to the year 1187. It is written in an elegant, highly ornate Latin which excited the admiration of Erasmus of Rotterdam. The style is carefully modeled on that of the Latin authors of the "Silver Age", especially Valerius Maximus and Martinus Capella.
The work is divided into sixteen books, of which the first nine contain mainly mythological and legendary material, which is presented in uncritical fashion. The last seven, however, relating the events nearer to Saxo's time, are historical, and are believed to have been written first. For these he relied on oral communication, especially on Absalon's own reports which, so Saxo tells us, he accepted like a Divine revelation. For the first nine books dealing with Northern antiquity the sources are old Danish poems, Runic inscriptions, and Norwegian-Icelandic sagas. These books possess a special interest for us on account of the ancient legendary material preserved therein, much of which has come down to us in no other form. Among the famous legends found here may be mentioned those of Balder and Hother (Book III), of Amleth (ibid.), the basis of Shakespeare's Hamlet, and of the archer Toko or Palnatoki (Book X), the prototype of the Tell of Swiss legend. No complete MS. of Saxo's history is extant. Even in his own time the work received scant attention, partly, no doubt, because it was written in such difficult Latin. An epitome was made by an anonymous writer in 1431 and here the epithet "Gram-maticus" (the lettered one) was first used. The first printed edition, made from a MS. since lost, appeared in Paris in 1514 and has been the basis of all subsequent editions. The first critical edition was given by Stephanus Johannes Stephanius (Sorg, 1644). The best modern editions are those of Muller-Velschow (3 vols., Copenhagen, 1839-58) and of Alfred Holder (Strasburg, 1886). The latter contains also a careful bibliography. Translations were made into Danish by Anders Soffrinson Vedel (Copenhagen, 1575), by Grundtvig (Copenhagen, 1818) and by W. Horn (Christiania and Copenhagen, 1898). The first nine books have been translated into English by O. Elton, with notes by F. York Powell (London, 1894); into German by H. Jantzen (Berlin, 1900) and Paul Herrmann (Leipzig, 1901).
---