Sancho de Avila
Known for his saintliness, his vast knowledge, and his success as a preacher (1546-1625)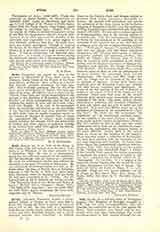 Click to enlarge
Avila, SANCHO DE, b. at Avila of the Kings, in Old Castile, 1546, and named after the place of his birth; d. at Plasencia, in the same province, 6 or December 7, 1625. He was of a distinguished family but was still more eminent for his saintliness, his vast knowledge, and his success as a preacher. He made his ecclesiastical studies and received his doctorate at the great University of Salamanca. He was afterwards consecrated bishop and held, at different times, the Sees of Murcia, Jaen in Andalusia, Siguenza in Old Castile, in 1615, and, seven years later, Plasencia, where he remained until his death. He had been a confessor of St. Theresa. The following works of his in Spanish are worthy of note: "The Veneration Due to the Bodies and Relics of Saints" (Madrid, 1611); "Sermons" (Baeza, 1615); "The Sighs of St. Augustine", from the Latin (Madrid, 1601, 1626); and, in manuscript, the Lives of St. Augustine and St. Thomas.
WILLIAM DEVLIN
---
Enjoying this content?
Please support our mission!
Donate