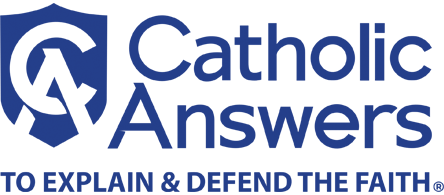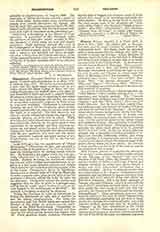 Click to enlarge
Charron, PIERRE, moralist, b. in Paris, 1541; d. there November 6, 1603. He studied law at Bourges, but after several years' practice he embraced the ecclesiastical state. For thirty years he preached with so much success that the bishops vied with one another to engage his services. Queen Margaret of Navarre entertained him as her preacher in ordinary, and King Henry delighted to hear him even before his conversion to the Catholic Faith. In Bordeaux he met the famous Michel de Montaigne. Their acquaintance ripened into a close and lasting friendship. Montaigne bequeathed to his friend the right to wear his coat of arms, and Charron in return made the sister of Montaigne heir to his possessions. Charron published three books: "Les trois verites" (Bordeaux, 1594), "Les discours chrestiens" (Cahors, 1600), and "Sagesse" (Bordeaux, 1601). Whilst engaged in bringing out a second edition of the latter, he died suddenly of apoplexy.
At a period of extraordinary religious agitation the "Trois verites (Three Truths) proved to be a very opportune and valuable apology. The "Discours chrestiens" were published only a few months before "Sagesse", and, like "Trois Writes", they were perfectly orthodox. But the book which carried Charron's influence and fame beyond the borders of France and down to our time is his "Sagesse". Its rich material, which Charron had gathered chiefly from Montaigne's conversations and essays, he divides into three parts: the nature of man; the duties of man as man; and the particular duties of the various classes and conditions of men. His standpoint is invariably that of a human philosopher. The sceptic spirit which pervades the whole book allows it to be summed up in a very few words: by his own natural light and strength man is incapable of finding principles of religion and morality sufficiently certain; and, being sure of nothing, it is consequently wise to live as conveniently and pleasurably as the common usage of the people among whom one lives allows. No attempt is made anywhere in the body of the book to conceal the baldness of this doctrine.
Had Charron, instead of engraving his easy-going "Je ne stay" as the essence of all his worldly wisdom on the title-page of his "Sagesse" and over the entrance of his house, taken, like Descartes, the time and the trouble of finding a solid basis of moral and religious certainty, he would have shown himself a deeper and more independent philosopher and a worthier moralist. As it is, we need not wonder that the second edition of the "Sagesse" encountered great opposition and was allowed to appear only after some passages had been softened down, and others explained or corrected. Nor is the fierce onslaught of Garasse, who called Charron "athee et is patriarchs des esprits forts", surprising, especially when, even in our days, nearly the same charge is made and ably supported by Ad. Franck in the "Dictionnaire des sciences philosophiques". These accusations, however, take account neither of the time in which Charron lived, when philosophic uncertainty was not held to imply clearly the rejection of revealed authority; nor of the author's explicit professions that he intended his "Sagesse" as the best introduction to his "Trois verites" and his "Discours chrestiens"; nor of the constant good opinion in which the author was held to the end of his life by his many ecclesiastical superiors.
---