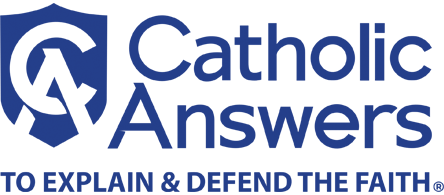 Peter Gandolphy
Jesuit preacher; b. in London, July 26, 1779; d. at East Sheen, Surrey, July 9, 1821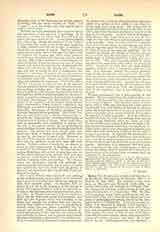 Click to enlarge
Gandolphy (OR GANDOLPHI), PETER, Jesuit preacher; b. in London, July 26, 1779; d. at East Sheen, Surrey, July 9, 1821; son of John Vincent Gandolphi of East Sheen, and grandson of Count Pietro Gandolphi, of the ancient nobility of Genoa. Father Gandolphi's brother, John Vincent, married Teresa, eldest daughter of Thomas Hornyold, of Blackmore and Hanley. His only son succeeded to the Blackmore and Hanley estates and assumed the name of Hornyold by Royal license in 1859. Hornyold was an ancient Catholic family in Worcestershire, and Blackmore Park (recently pulled down) was a fine example of an old English manor house, with numerous priests' hiding places. The present representative of the family, Alfonso Otto Gandolfi Hornyold, bears the title of Duke Gandolfi (a papal creation of 1899) as well as the old Genoese titles.
Father Gandolphy was educated in the Jesuit College at Liege, and also at Stonyhurst, where he was appointed as teacher of humanities in 1801. He was ordained priest about 1804, arid his first charge was at Newport, Isle of Wight. He was then transferred to the Spanish chapel at Manchester Square, London (now known as St. James's, Spanish Place), where he soon attained great fame as a preacher; and as a worker among Protestants he made many converts.
His methods, however, were somewhat infelicitous, and speedily incurred the censure of his ordinary, Bishop Poynter. It appears that he wrote too rapidly to be theologically exact, but there were certainly no heretical principles in his mind. Nevertheless, it seems strange to read of a Catholic manual entitled the "Book of Common Prayer . . for the use of all Christians in the United Kingdom" which he brought out in 1812. On account of this, and of his "Sermons in defense of the Ancient Faith", Bishop Poynter felt it his duty to suspend him and to denounce the offending works. Gandolphy went to Rome in person to defend himself, and in 1816 he obtained official approbation of the two censured works from S. P. Damiani, master of theology and Apostolic penitentiary at St. Peter's, and F. J. O'Finan, prior of the Dominican convent of St. Sixtus and St. Clement. The Congregation of Propaganda, being anxious for a peaceable settlement of this unfortunate affair, required (March 1, 1817) that Gandolphy should be restored on his apologizing to Bishop Poynter for any unintentional disrespect which might have occurred in his address to the public, of which address also the bishop had complained. On April 15 Gandolphy accordingly wrote an apology, but the bishop in a pastoral letter on April 24 stated that the apology was inadequate, so at last on July 8, Gandolphy made an unreserved apology; but this long drawn out public humiliation was too much for him. He resigned his post in 1818 and retired to his family home at East Sheen, where he died in a year or two. His principal works were: "A Defense of the Ancient Faith" (London, 1813-14); "Liturgy, or A Book of Common Prayer, and Administration of Sacraments, with other Rites and Ceremonies of the Church. For the use of all Christians in the United Kingdom" (London, 1812; Birmingham, 1815); "Lessons of Morality and Piety, extracted from the Sapiental Books" (London, 1822); and a number of controversial letters and sermons.
---