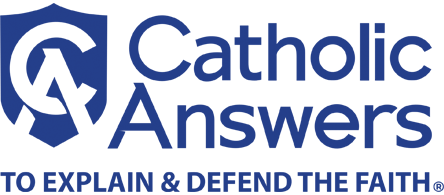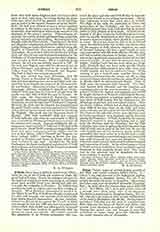 Click to enlarge
Onias (Onias), name of several Jewish pontiffs of the third and second centuries before Christ. I.—ONIAS I, son and successor of the high-priest Jaddua, who, according to Josephus (Antiq., XI, viii, 7) received Alexander the Great in Jerusalem. Succeeding his father soon after the death of Alexander (Josephus, ibid.), he held office for twenty-three years (323-300 D. c.). In I Mach., xii, 7, he is said to have received a friendly letter from Arius, ruler of the Spartans. The letter is mentioned by Josephus (Antiq., XII, iv, 10), who gives its contents with certain modifications of the form in Machabees (xii, 20-23). During Onias's pontificate Palestine was the scene of continual conflicts between the forces of Egypt and Syria, who several times alternated as masters of the country. During this period also, and because of unsettled conditions at home, many Jews left Palestine for the newly founded city of Alexandria.
II.—ONIAS II, son of Simon the Just. He is not mentioned in the Bible, but Josephus says (Antiq., XII, iv, 1-6) that, though a high-priest, he was a man "of little soul and a great lover of money." He refused to pay the customary tribute of twenty talents of silver to Ptolemy Euergetes, who then threatened to occupy the Jewish territory, a calamity which was averted by the tactful activity of Joseph, a nephew of Onias, who went to Ptolemy and purchased immunity from invasion.
III.—ONIAS III, son and successor (198 B.C.) of Simon II, and grandson of Onias II. Josephus erroneously attributes to him the correspondence with Arius of Sparta (see above, ONIAS I). He is mentioned in II Mach., xv, 12, as a good and virtuous man, modest and gentle in his manner. During his pontificate Seleucus Philopator, King of Syria, sent his minister, Heliodorus, to Jerusalem with a view to obtain possession of the alleged treasures of the Temple (II Mach., iii).
IV.—ONIAS, also called Menelaus. Mention is made in II Mach., iv, of Menelaus, brother of Simon, who became the unjust accuser of Onias III, and later a venal usurper of the priesthood. According to Josephus, on the other hand, he originally bore the name Onias, changed for political reasons into one more characteristically Greek (Antiq., XII, v, 1).
V.—ONIAS IV, son of Onias III, too young to succeed his father in the priesthood, which was usurped successively by Jason and Menelaus (see above) and later by Alcimus. In the meantime Onias withdrew into Egypt, where he obtained from Ptolemy Philometor a tract of land near Heliopolis, on which (about 160 B.C.) he erected a sort of temple. Here a regular Temple worship was inaugurated in defiance of the Law, but the innovation was doubtless justified in the mind of Onias by the scandalous conditions at the home sanctuary, and by the great number of Jews resident in Egypt. The project was censured by the authorities in Jerusalem (Mishna, Menachoth xiii, 10) and it was blamed by Josephus (Bell. Jud., VII, x, 3). Nevertheless, the worship was maintained until after A.D. 70, when it was abolished by Lupus, prefect of Alexandria (Josephus, "Bell. Jud.", VII, x, 4).
VI.—ONIAS, a pious Jew of Jerusalem in the days of the high-priest Hyrcanus, i.e. about the middle of the first century B.C. (see Mishna, Thaanith iii, 8, and Josephus Antiq., XIV, ii, 1).
JAMES F. DRISCOLL
---