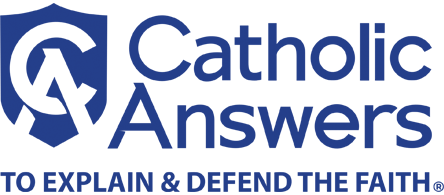 Juan Maria Salvatierra
Missionary priest, b. at Milan, November 15, 1648; d. at Guadalajara, July 17, 1717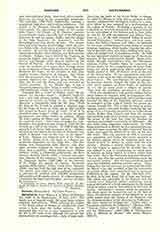 Click to enlarge
Salvatierra, JUAN MARIA, b. at Milan, November 15, 1648; d. at Guadalajara, July 17, 1717. His family was of Spanish origin, the name being written originally Salva-Tierra. While pursuing his studies at the Jesuit college of Parma, he accidentally came across a book upon the Indian missions. It so impressed him that he at once determined to give his life to the same work, although his parents had destined him for marriage with a lady of high rank. Receiving the habit of the Jesuit Order in Genoa, he sailed for Mexico in 1675, and on arriving in that country continued his theological studies for a time, after which he was assigned to a professorship in the college of Puebla. Declining a position in the cathedral, he received permission to devote himself to the conversion of the Indians and, in June, 1680, set out for the still unconquered and defiant Tarumari (q.v.) in the wild mountain defiles of southwestern Chihuahua. Among these, and their neighbors, the Tubar, Guazaar, and others, he labored for ten years, establishing or having charge of several missions, baptizing whole bands, winning the affection of the wild tribes, and, alone, holding them quiet, when all around were in murderous revolt. In 1690 he was appointed visitador or inspector of the Jesuit missions of the northwestern district. Soon afterwards, through conversations with the missionary explorer, Father Eusebio Kino, he conceived an intense desire for the evangelization of Lower California, for which undertaking official authority was finally granted in 1697, all expense to be at the cost of the missionaries. In the organization and later conduct of the work his chief collaborator was Father Juan Ugarte. The contributions for this purpose, by generous donors, formed the basis of the historic fondo piadoso, or Pious Fund of California (q.v.), for so many years a subject of controversy with the republican government of Mexico.
With one small boat's crew and six soldiers Salvatierra landed October 15, 1697, at Concepcion Bay, on the east coast of the peninsula, and a few days later founded the first of the California missions, which he dedicated to Our Lady of Loreto, his special patroness through life. For a time he acted as priest, captain, sentry, and cook, besides studying the language from a vocabulary prepared by an earlier Jesuit visitor, Father Juan Copart, and from the natives who could be induced by presents to come near. In the course of the next few years he founded six missions, successfully overcoming all difficulties. He also made some important explorations. In 1704, being summoned to Mexico, he was appointed provincial, but when accepting the office requested that he might soon again be permitted to take up his mission work. This was granted; in 1707 a successor was appointed, and Father Salvatierra returned to his mission charge, where he remained until summoned in 1717 to Mexico to confer with the new viceroy. Despite a painful infirmity he set out, but the fatigue so aggravated his disorder that he was obliged to stop at Guadalajara, to which place he insisted on being carried in a litter rather than turn back. Says the Protestant historian Bancroft: "It was thus that the apostle of California made his last earthly journey. For two long months he tossed upon his deathbed, suffering extreme agony. Then, feeling that his end was near, he summoned the faithful Bravo to his side, confided to him the particulars of mission affairs, and empowered him to represent California at the capital. On the 17th July, 1717, he died, as he had lived, full of hope and courage. The whole city assembled at his funeral, and the remains were deposited amidst ceremonies rarely seen at the burial of a Jesuit missionary, in the chapel which in former years he had erected to the Lady of Loreto. Salvatierra's memory needs no panegyric. His deeds speak for themselves; and in the light of these, the bitterest enemies of his religion or of his order cannot deny the beauty of his character and the disinterestedness of his devotion to California."
His most important writings are: "Cartas sobre la Conquista espiritual de California" ( Mexico, 1698); "Nuevas Cartas sobre lo mismo" (Mexico, 1699); and his "Relaciones" (1697-1709) in "Documentos para la Historia de Mexico" (4th series, Mexico, 1853-7).
---