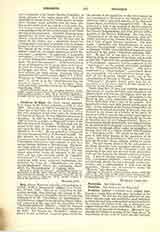 Click to enlarge
Josaphat (Hebrew: YHVSPM—Yahweh hath judged; September `Iosaphat), fourth King of Juda after the schism of the Ten Tribes. He was the son and successor of Asa, whose virtuous reign had established good traditions to which the new king endeavored to remain faithful. He ascended the throne at the age of thirty-five and reigned twenty-three years (914-889 B.C.; 877-53 according to the Assyrian chronology). His zeal in suppressing the idolatrous worship of the "high places" is commended (II Par., xvii, 6), but it was only partially successful (III Kings, xxii, 44). In the third year of his reign he sent throughout the country a missionary expedition to instruct the people in the Law and exhort them to its faithful observance. He is reproached with contracting an alliance with Achab, King of Israel the results of which were disastrous for the Kingdom of Juda. In the eighteenth year of his reign Josaphat visited Achab in Samaria, and nearly lost his life accompanying his treacherous ally to the siege of Ramoth Galaad (III Kings, xxii). He subsequently continued his policy of reform, exercised a personal supervision over its execution, and established for the same purpose in the royal city a tribunal of priests, levites, and elders (II Par., xix, 4-11). About the twentieth year of his reign he repulsed more by prayers than by force of arms a formidable army of the Moabites, Maonites, and the Children of Ammon (II Par., xx, 1-30). Ochozias having succeeded Achab in the Northern Kingdom, Josaphat joined him in a mercantile enterprise having for object the construction of a fleet at Asiongaber, but the project was displeasing to the Lord and proved a failure (II Par., xx, 35-37).
JAMES F. DRISCOLL
---
Enjoying this content?
Please support our mission!
Donate