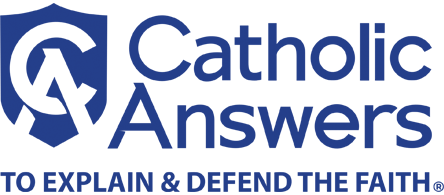 John Dubois
Third Bishop of New York, educator and missionary, b. in Paris, August 24, 1764; d. in New York, December 20, 1842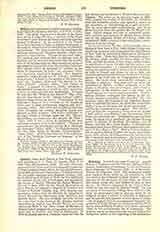 Click to enlarge
Dubois, JOHN, third Bishop of New York, educator and missionary, b. in Paris, August 24, 1764; d. in New York, December 20, 1842. His early education was received at home until he was prepared to enter the College Louis-le-Grand, where he had for fellow-students Robespierre and Desmoulins. Ordained priest at the Oratorian Seminary of St-Magloire, September 22, 1787, by Archbishop de Juigne, of Paris, he was appointed an assistant to the cure of St-Sulpice, and chaplain to the Sisters of Charity (Hospice des Petites Maisons). Forced in May, 1791, by the French Revolution to leave France, he escaped in disguise to America, and landed at Norfolk, Virginia, August, 1791, bearing commendatory letters from the Marquis de Lafayette to James Monroe, the Randolphs, Lees, Beverlys, and Patrick Henry. He was cordially received, resided for some time in the house of Mr. Monroe, received instruction in English from Patrick Henry, and even celebrated Mass in the State House at Richmond. Bishop Carroll assigned the young priest to missionary work, first at Norfolk, and later at Richmond. In 1794 he became pastor of Frederick where he built the first church and ministered to Western Maryland and Virginia. His career as an educator began in 1808, when, joining the Society of St-Sulpice, he withdrew from the Frederick mission and opened a school on the mountain, at Emmitsburg, as a petit séminaire.
This he soon discovered impracticable, and, in its place, founded there the present Mt. St. Mary's College. Father Dubois was also of invaluable assistance, material and spiritual, to Mother Seton, foundress of the American Sisters of Charity, when she established (1809) a convent of her community a short distance from the college.
On the death of the Rt. Rev. John Connolly, second Bishop of New York, February 6, 1825, Father Dubois was chosen his successor and consecrated the third Bishop of New York by Archbishop Marechal in Baltimore, October 29, 1826. Three days later he took possession of his diocese, which covered the whole State of New York, and half the State of New Jersey, with a Catholic population of about 150,000, eighteen priests, and some twelve churches. A visitation of his diocese revealing the pressing need of priests and of a seminary, he went to France and Rome for aid in 1829, and obtained substantial help from the Society for the Propagation of the Faith and the Congregation of Propaganda. He made three unsuccessful attempts to establish a seminary. Fire destroyed one when just completed at Nyack; another projected on a site chosen in Brooklyn was never begun; and a third at Lafargeville, in the northern part of the State, was closed because too remote and inaccessible. Another serious problem confronted the bishop in the lay trustee system controlling the churches. On one occasion, when the trustees of the cathedral threatened to withhold his salary, he made this memorable reply—"I am an old man, and do not need much. I can live in a basement or in a garret. But whether I come up from the basement or down from the garret, I shall still be your Bishop" (see Trusteeism; Archdiocese of New York). Enfeebled by age and hard work, he asked for a coadjutor, the diocese having grown to include 38 churches, 12 stations, and 40 priests, and the Rev. John Hughes of Philadelphia was appointed titular Bishop of Basilinopolis and coadjutor of New York in 1837. Bishop Dubois's infirmities increasing, Bishop Hughes was made administrator in 1839, and the old bishop passed the last days of a life of apostolic zeal in retirement. His body rests in the crypt of St. Patrick's old Cathedral, New York.
---