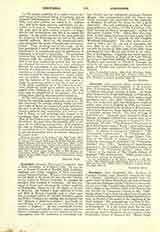 Click to enlarge
Constable (alias LACEY), JOHN, controversialist (pen-name CLEROPHILUS ALETHES), b. in Lincolnshire, November 10, 1676 or 1678; d. March 28, 1743. In 1695 he entered the Society of Jesus. For many years he served the Fitzherbert family at Swinnerton, where he is buried. Constable's chief controversial opponents were: the Abbe Courayer (1681-1776), who championed Anglican orders, came over to England in 1728, was lionized, and eventually buried in the cloisters of Westminster; and Charles Dodd vere Hugh Tootell, who wrote with a prejudice against Jesuits. The chief writings of Constable are: "Remarks upon Courayer's Book in Defense of English Ordinations, wherein their invalidity is fully proved", an answer to Courayer's "Dissertations" of 1723; "The Stratagem Discovered to show that Courayer writes `Booty', and is only a sham defender of these ordinations".
PATRICK RYAN
---
Enjoying this content?
Please support our mission!
Donate