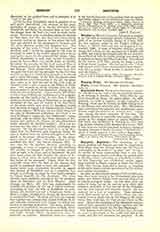 Click to enlarge
Begnudelli-Basso, FRANCESCO ANTONIO, a canonist who lived at the end of the seventeenth century; d. at Freising, October 9, 1713. From 1675 he was Vicar-General of Trent, his native place. In 1679, however, he held a canonry in the Cathedral of Freising, where also he became in 1696 vicar-general of the diocese, and where he died. His "Bibliotheca juris canonico-civilis practica seu repertorium quaestionum magis practicarum in utroque foro" ranked him among the best canonists of his day. His canonical acumen is especially noteworthy, while he speaks in the clearest terms of papal infallibility. The work was published in Freising in 1712, four vols. in folio; Geneva, 1747; Modena and Venice, 1758. It has, however, lost its practical usefulness owing to the later editions of Lucius Ferraris's "Bibliotheca", which is vastly superior to the work of Begnudelli.
ANDREW B. MEEHAN
---
Enjoying this content?
Please support our mission!
Donate