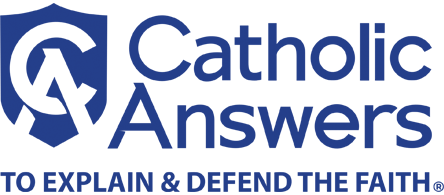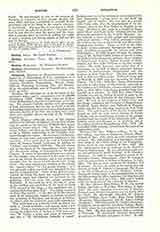 Click to enlarge
Scranton, Diocese of (SCRANTONENSIS), a suffragan see of Philadelphia, U.S.A., established on March 3, 1868, comprises the Counties of Lackawanna, Luzerne, Bradford, Susquehanna, Wayne, Tioga, Sullivan, Wyoming, Lycoming, Pike, and Monroe, all in the northeastern part of Pennsylvania; area, 8,487 sq. miles.
Scranton, the episcopal see, is in the heart of the anthracite region and is a progressive city of 130,000 inhabitants (1910). Other large cities are Wilkes-Barre, Williamsport, Hazelton, Carbondale, and Pittston. The pioneer Catholic settlers were principally of Irish and German descent, but in recent years the coal-mining industry has attracted numerous European laborers, mostly of the Slav and Italian races, until these now number almost one-half of the Catholic population.
Early History.—Although many of the pioneer settlers were Catholic immigrants, yet the first official visit of a priest to this territory of which there is any authentic record was in 1787. In that year Rev. James Pellentz travelled up the Susquehanna River as far as Elmira, ministering to the Catholics scattered through this region. He returned to Baltimore, whence he had come, and reported conditions to his superiors. A few years after the visit of Father Pellentz the famous French settlement of Asylum or "Azilum" was founded (1793-94). The site chosen was on the banks of the Susquehanna River, opposite the present village of Standing-Stone, Bradford County. It seems to have been planned as a retreat for the nobility, who were forced to flee from the terrors of the French Revolution, and it was evidently intended that the queen herself should take refuge there. The most conspicuous building in the village, the "Queen's house" or "La grande maison", as it was generally called, was built and furnished for her special accommodation. These plans, however, miscarried, for before the house was completed the unfortunate queen had followed her husband to the guillotine. For ten years this unique settlement flourished. It was made up, as we are told, of "some of the nobility and gentlemen of the court of Louis XVI, several of the clergy, a few mechanics and a number of the laboring class". The village consisted of about fifty houses. At the close of the Revolution most of the prominent refugees at Asylum accepted the invitation of Napoleon and returned to France. In 1804 we find the settlement practically abandoned.
This settlement was evidently made up almost entirely of French Catholics, and among them a few priests. From a contemporary writer we learn that among the inhabitants of Asylum in 1795 was a certain "M. Carles, a priest and canon of Guernsey" and also a "M. Becdellierre, formerly a canon". Religious services in the settlement were conducted by Ezra Fromentin, "acting priest in the little log chapel" and M. Carles. We read also of a certain Abbe Colin, who, after the abandonment of the settlement, went to the West Indies as chaplain in the army. Mention is also made of a beautiful illuminated Missal used there in the religious services, and afterwards presented to the Vatican Museum. Today scarcely a trace of this unique and interesting settlement remains. The earliest permanent Catholic settlements were at Friendsville and Silver Lake, Susquehanna County. These, as well as the other Catholic settlers scattered throughout this district, were attended occasionally by priests sent from Philadelphia. In 1825, largely through the solicitations of Mr. Patrick Griffin, father of Gerald Griffin, the Irish novelist, dramatist, and poet, then a resident of Susquehanna County, Bishop Kenrick, of Philadelphia, sent Rev. John O'Flynn as the first resident pastor. His work, however, was rather that of a missionary, as his field of labor comprised thirteen counties in northeastern Pennsylvania and five counties in New York State. The first church was built in 1825 near Silver Lake. Father O'Flynn died at Danville in 1829, and was succeeded by Father Clancy. On February 1, 1836, Rev. Henry Fitzsimmons was sent to take charge of this territory, and took up his residence at Carbondale, where a church had been built in 1832, Silver Lake being attended from Carbondale as a mission. In 1838 Rev. John Vincent O'Reilly was sent by Bishop Kenrick to assist in administering to the Catholics of this extensive territory. He took up his residence at Silver Lake, and his charge comprised the Counties of Susquehanna, Bradford, Tioga, Potter, and Sullivan in Pennsylvania, and the five adjoining counties in New York State. The early history of the diocese is intimately bound up with the truly heroic labors of Father O'Reilly, and the foundations of many of the present parishes were the results of his missionary zeal. His fruitful career was brought to an untimely end at the railway station at Susquehanna, October 4, 1873. He was killed while rescuing a friend from the path of an approaching train.
Bishops.—Rt. Rev. William O'Hara, D. D., the first bishop, was born at Dungiven, County Derry, Ireland, April 14, 1816, where his early education was received. His philosophical and theological studies were made at the Urban College of the Propaganda, Rome, where he was ordained, December 21, 1842. His first appointment was as assistant at St. Patrick's Church, Philadelphia. He was afterwards made rector and professor of moral theology at St. Charles's Seminary. In 1856 he was appointed pastor of St. Patrick's Church, Philadelphia, where he remained until his consecration as Bishop of Scranton, July 12, 1868. The diocese then numbered 50 churches and 25 priests. To meet the needs of his rapidly growing diocese, he built St. Patrick's Orphanage, The House of the Good Shepherd, and St. Thomas's College. During the thirty years of his administration he saw the diocese increase till it numbered 121 churches and 152 priests. He died on February 3, 1899, and is buried under the main altar of the cathedral of Scranton.
Rt. Rev. Michael John Hoban, D. D., the second bishop, was born at Waterloo, New Jersey, June 6, 1853. His early education was received at Hawley, Pennsylvania, whither his parents moved shortly after his birth. He afterwards attended St. Francis Xavier's College (New York), Holy Cross College (Worcester, Massachusetts), and St. John's College (Fordham). After one year at St. Charles's Seminary, Overbrook, he entered the American College, Rome, in 1875, where he was ordained to the priesthood, May 22, 1880. His first appointment was as assistant at Towanda. He afterwards labored successively as assistant at Pittston and pastor at Troy. In 1887 he organized St. Leo's parish, Ashley, Pennsylvania, where the present beautiful church and rectory are monuments of his zeal. There he remained until his consecration as Bishop of Alalis and coadjutor Bishop of Scranton, March 22, 1896. During his administration, since the death of Bishop O'Hara, he has enacted important legislation with regard to the internal affairs of the diocese, and under his inspiration the present beautiful and well-equipped St. Joseph's Infant Asylum, as also the Maloney Home for the Aged, have been added to the equipment of the diocese; the latter being the gift of the Marquess Martin J. Maloney of Philadelphia, in memory of his parents. Since the death of his predecessor, the diocese has grown from 152 priests, 121 churches, and a Catholic population of 135,000, to 265 priests, 232 churches, and a Catholic population of 265.000 (1911).
Catholic Education.—Catholic education in the diocese began with, and received a great impetus from the great pioneer Father O'Reilly. In the autumn of 1842 he opened a college at St. Joseph's, Susquehanna County. From a very modest beginning, and under his immediate supervision, it grew and flourished; and in the twenty-two years of its existence educated two bishops and over a score of priests. It was destroyed by fire, January 1, 1864, and was never rebuilt. At the present time higher education in the diocese is cared for by St. Thomas's College, in charge of the Brothers of the Christian Schools; the Latin and Greek courses being taught by two of the diocesan clergy. Mount St. Mary's Seminary, Scranton, conducted by the Sisters of the Immaculate Heart of Mary, and St. Ann's Academy, Wilkes-Barre, conducted by the Sisters of Christian Charity, are both flourishing and rapidly growing boarding-schools for girls. St. Mary's parochial high school, Wilkes-Barre, conducted by the Sisters of Mercy, deserves mention as a model of equipment and efficiency. Nearly all of the larger parishes have their own parochial schools conducted by the sisters of the different teaching communities. Facilities for the preservation of the languages of the various nationalities are afforded in their parochial schools, which, for the most part, are conducted by sisters familiar with the mother-tongue. To meet this need two new teaching orders have recently been established; Sisters of Sts. Cyril and Methodius (Slovak) and Sisters of St. Casimir (Lithuanian). Both these orders had their inception in the novitiate at Mount St. Mary's, Scranton, where the first candidates were trained. The diocese now numbers 49 parochial schools and 14,440 pupils (1911).
Religious.—Passionist Fathers, St. Ann's Monastery, Scranton; Theatine Fathers (Spanish); Stigmata Fathers (Italian); Brothers of the Christian Schools. Sisters Servants of the Immaculate Heart of Mary, motherhouse and novitiate, Scranton; Sisters of Mercy, motherhouse and novitiate, Wilkes-Barre; Sisters of Christian Charity (German), motherhouse and novitiate for the United States, Wilkes-Barre; Sisters of the Good Shepherd; Little Sisters of the Poor; Sisters of the Holy Family of Nazareth (Polish); Bernardine Sisters (Polish); Missionary Sisters of the Sacred Heart (Italian); Sisters of Sts. Cyril and Methodius (Slovak).
Statistics.—Catholic population (U.S. religious census, 1906), 265,000, divided as follows: English-speaking, 133,000; Poles, 45,000; Italians, 21,000; Greek Ruthenians, 20,000; German, 16,000; Slovaks, 15,000; Lithuanians, 13,000; Magyars, 1000; Syrians, 1000; Priests, 265; churches, with resident priests, 183; mission churches, 49; parochial schools, 49; pupils, 14,440; religious, 578; baptisms (1910), 12,725; orphan asylum, 1; infant asylum, 1; home for the aged poor, 1; house of the Good Shepherd, 1; hospital, 1; college, 1; value of Church property (1911), $5,400,000.
ANDREW J. BRENNAN
---