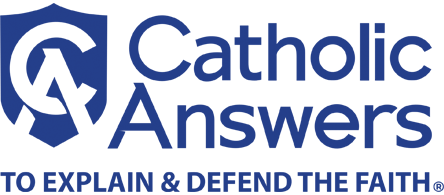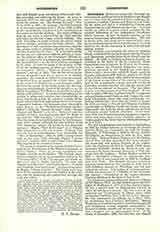 Click to enlarge
Ogdensburg (OGDENSBURGDENSIS), Diocese of, comprises the northern towns of Herkimer and Hamilton counties, with the counties of Lewis, Jefferson, St. Lawrence, Franklin, Clinton, and Essex in New York. On the north and east it is bounded by Canada and Vermont and by Lake Ontario on the west. It covers 12,036 sq. miles, to a great extent occupied by the wooded wilderness of the Adirondack Mountains which, however, of late is rapidly opening up for summer resorts and tuberculosis sanatoria. The soil is mostly rocky and sandy and it supports but a relatively small population which is decreasing in the rural districts, but slowly increasing in industrial and iron mining centers.
The territory was formerly the scene of frequent bloody conflicts between the Iroquois and the Hurons and Algonquins, and also between the French and the British. In 1749 the Sulpician, Francis Picquet, established on the banks of the St. Lawrence, where Ogdensburg now is located, the Fort of the Presentation, to protect the Christian Mohawks, who were, however, scattered by the English ten years later. There is still a reservation called St. Regis, partly in Canada (with about 2000 Indians), partly in the State of New York (with about 1200), where the descendants of the former savage tribes of the country, Christianized in the seventeenth century and still nearly all Catholics, worship together and sing the choral part of the Divine services in Iroquois. The first white settlers were Protestants from New England. It was only towards 1790 that Acadian Catholic immigrants occupied lands around Corbeau, now Cooperville, near Lake Champlain, where they were occasionally visited by missionaries from Fort La Prairie, Canada. In 1818, a colony of French and German Catholics was brought to Jefferson County by Count Leray de Chaumont, who built for them, and also for an Irish settlement, several Catholic churches. At the same time Irish and French Canadian immigrants began to arrive and soon there arose Catholic missions in various parts of the future diocese which still belonged to New York.
The first congregations were formed at Ogdensburg in 1827 by Father Salmon, at Carthage by Father Patrick Kelly, at Cooperville in 1818 by Father Mignault, at Plattsburg in 1828 by Father Patrick McGilligan, at Hogansburg in 1836 by Rev. John McNulty. Bishops Dubois, Hughes, and McCloskey visited these parishes and others that were arising in the lumbering and mining districts of the region. After the Papineau rebellion in Canada (1838) many Canadian Catholics settled on American soil, and soon after the famine brought thousands of Irish emigrants into the territory. Bishop Hughes erected in 1838 a theological seminary at Lafargeville near Clayton; but it was transferred in 1840 to Fordham near New York. The Catholic Summer School of America, commenced at New London in 1892, was in 1893 definitely located at Plattsburg and has met with great success. It is a place of learning and recreation for thousands of Catholics of the surrounding country. Attendance at its courses procures teaching diplomas in the State of New York.
The diocese was separated from the Diocese of Albany on February 15, 1872. The first bishop was the Rt. Rev. Edgar P. Wadhams, b. 1817 at Lewis, Essex County. He was a convert from the Episcopalian Church, in which he had been a deacon. He was rector of the cathedral and Vicar-General of Albany, when called to organize Northern New York into a new diocese. He was consecrated at Albany on May 5, 1872, by Archbishop, later Cardinal, McCloskey. Bishop Wadhams increased the number of parishes and priests and introduced several religious communities; he founded Catholic schools and erected an orphan asylum, a hospital, and an aged people's home. At his death, December 5, 1891, the churches and chapels had increased from 65 to 125; priests from 42 to 81; nuns from 23 to 129 and Catholic schools from 7 to 20; the Catholic population had risen from 50,000 to 65,000.
Bishop Wadhams attended the New York Provincial Council of 1883 and the Plenary Council of Baltimore of 1884, and held three diocesan synods. His remains are buried in the crypt of St. Mary's Cathedral which he had enlarged and embellished.
Henry Gabriels, born at Wannegem-Lede, Belgium, on October 6, 1838, graduated at Louvain as a priest of the Diocese of Ghent and was invited with three other Belgian priests to teach in the newly-founded provincial seminary of Troy, New York. He was appointed professor of dogma and afterwards was professor of church history until 1891. He was consecrated at Albany on May 5, 1892 by Archbishop Corrigan. The new bishop developed the work begun by his predecessor. He strengthened the Catholic schools although some of the smaller ones had to be closed; he introduced four new religious communities. Bishop Gabriels has made two visits ad Liminia, besides other trips to Rome. The former elements of the Catholic population, Irish, French and German, must for permanency rely on their own fecundity. There are a reasonable number of conversions annually, but a new immigration of Poles, Italians, Hungarians, Greeks, Maronites, and others, largely threatens to modify the Catholic body. Yet till now none are numerous enough to form separate congregations except the Poles who are building a church in Mineville.
Statistics:—Religious Communities: Men: Oblates of Mary Immaculate, 5 priests, 2 brothers; Friars Minor, 3 priests, 2 brothers; Fathers of the Sacred Heart of Issoudun, 6 priests; Augustinians, 2 priests; Brothers of Christian Instruction (Lamennais), 12 brothers. Women: Gray Nuns of the Cross, 6 houses; Sisters of Mercy, 7; Sisters of St. Joseph, 4; Sisters of St. Francis, 1; Sisters of the Holy Cross, 2; Ursulines, 1; Daughters of the Holy Ghost, 1; Daughters of Charity of the Sacred Heart of Jesus, 1. Priests, secular, 119; regular, 16; churches, 150; parishes, 8; stations, 79; chapels, 21; brothers, 19; nuns, 240; ecclesiastical students, 20; academies, 13; parochial schools, 15; orphanages, 2; hospitals, 6; home for aged poor, 1; baptisms in 1909: infants, 3617; adults, 302; marriages, 862; Catholic population over 92,000.
H. GABRIELS
---