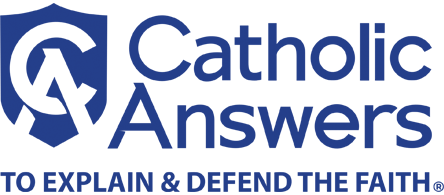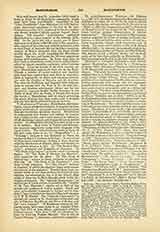 Click to enlarge
Mangalore, Diocese of (MANGALORENSIS), on the west coast of India, suffragan of Bombay. It comprises the whole collectorate of South Canara, and a portion of Malabar from Ponany to Mount Deli; it stretches inland as far as the Ghauts, a distance varying from 40 to 60 miles. The total Catholic population is reckoned at about 93,028. South Canara is divided into four ecclesiastical districts, each with its Vara (almost equivalent to rural dean), in which there are thirty-three churches with resident priests besides a number of chapels; while in Malabar there are churches at Cannanore, Tellicherry and Calicut. The clergy are partly of the Venetian province of the Society of Jesus, and partly native secular clergy, the former numbering 41 and the latter 56. There is also a house of the Convent of the Carmelite Congregation, Syro-Malabar rite, besides Carmelite Tertiaries and Sisters of Charity. The episcopal residence and seminary are at Mangalore.
History.—Originally the South Canara portion belonged to the Archdiocese of Goa, while the Malabar portion belonged to the Archbishopric of Cranganore. St. Francis Xavier was at Cannanore for a few hours, but there is no evidence for the popular tradition that he missionised Canara. The pioneer work seems to have been done by the Franciscans, who early in the sixteenth century had founded several stations along the coast; and the number of Christians was augmented by immigrations from Salcete near Goa. In the seventeenth century, on account of the decline of the Portuguese supremacy in India, Canara seems to have become destitute of resident clergy. In consequence the Holy See placed the country under the already existing Carmelite vicar Apostolic of Malabar—an arrangement which soon gave rise to rivalry and disputes with the Goa authorities. Between 1685 and 1712 some Oratorians were working in the districts, of whom the chief was the Ven. Joseph Vas. In 1764 Canara fell under the dominion of Hyder Ali of Mysore, whose attitude towards the Christians was favorable. But his successor Tipu Sultan (1782-1799) showed himself so fanatical and violent that the Christians were for the most part seized and reduced to captivity. A few were suffered to remain unmolested round about Mangalore, while others escaped to Coorg and certain parts of the Carnatic. Meanwhile the country still remained under the Carmelite Vicar Apostolic of Verapoly (Malabar) whose domain comprised not only South but also North Canara (Sunkery or Carwar mission) while Coorg fell to the lot of the vicar Apostolic of the Great Mogul at Bombay. In 1838, in consequence of the brief "Multa Praeclare", and its definitive restriction of the Padroado jurisdiction, great rivalry and discord was renewed jurisdiction, the Propaganda and Padroado parties. In 1840 the people of Canara hoped to put an end to these dissensions by petitioning for a separate vicariate; but the movement was opposed by the Carmelite vicar Apostolic. In 1845 the Vicariate of Verapoly was divided into three parts (Quilon, Verapoly and Mangalore) and the pro-vicar Apostolic appointed for Mangalore was a Carmelite, Father Bernardine of St. Agnes. In 1853 South Canara was made into a separate vicariate but remained under Italian Carmelite rule until 1858, when it was transferred to the French Carmelites, and finally in 1878 to the Jesuits. On the formation of the hierarchy in 1886 Mangalore became a bishopric, which in 1893, together with Trichinopoly, was made suffragan to Bombay.
Succession of Prelates.—Previous to 1845, see Archdiocese of Verapoly.
Pro-Vicar Apostolic.—Bernardine of St. Agnes, O. C. Disc., 1845-52.
Vicars Apostolic.—Michael Anthony of St. Aloysius O. C. Disc., 1853-71.
Mary Ephrem Garrelon, O. C. Disc., 1868-73.
Nicholas Pagani, S.J., 1885-95 (became first bishop in 1886).
Abundius Cavadini, S.J., 1895-1910 (see vacant).
Institutions.—St. Aloysius's College, Mangalore, affiliated to Madras University, the only First Grade College on the Malabar Coast, with 1000 pupils. Classes from elementary to B. A. taught by Jesuit Fathers and lay-teachers; boarding house with 80 boarders, and hostels for Hindu students. About 350 non-Christian pupils of various castes and creeds are among the pupils. St. Joseph's Seminary, Jeppoo, with 43 clerical students under Jesuit professors; Sacred Heart House of students of the Carmelite Congregation; St. Anne's High School under Tertiary Carmelite Sisters, for Eurasian and Indian girls, with 449 pupils, prepares for matriculation and teacher's certificate examination; Victoria Caste Girls' School with 159 pupils, and St. Mary's School, Milagres, with 175 pupils, both conducted by the same Sisters; St. Anthony's Boys' and Girls' Schools with 200 pupils; schools at Cannanore with 686 pupils, at Tellicherry with 132 pupils, at Calicut with 139 pupils; European Boys School at Calicut with 164 pupils, besides 70 other schools scattered over the district. Boarding houses attached to four schools; Catechumenates at Mangalore, Cannanore and Calicut; St. Joseph's Asylum work-shops at Jeppoo, Mangalore; three orphanages at Mangalore, and two at Cannanore and Calicut. Fr. Muller's establishments at Kankanady comprise: (I) Homoeopathic Poor Dispensary, where the medicines dispensed to about 100 out-patients a day are the Soleri-Bellotti specifics, of which Fr. Muller possesses the secret; (2) St. Joseph's Leper Asylum; (3) Our Lady's Home, with male and female wards, each containing 36 beds; (4) Plague Hospital for cases of bubonic plague. Fr. Muller is assisted by a qualified doctor and a number of infirmarians and nurses. There is a hospital at Jeppoo under the Sisters of Charity, and another is situated at Calicut under Carmelite Tertiaries. New mission stations have been opened at Suratkal and Narol, each served by a Jesuit. Other establishments are St. Vincent's Society, Calicut; Catholic Union Club, Milagres; The Provident Fund with its office at Codialbail; Codialbail Press, at which the "Mangalore Magazine" is published and the Cloistered Carmelite Convent at Kankanady with 16 choir-nuns, 5 lay-sisters, and 4 tourieres. The finest buildings in the diocese are St. Aloysius's college and church; St. Joseph's seminary and the (Gothic) convent of Cloistered Carmelite nuns.
ERNEST R. HULL
---