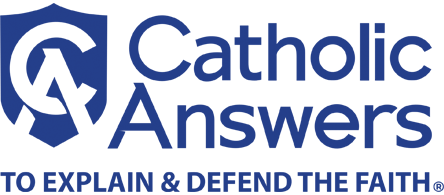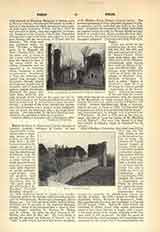 Click to enlarge
Ferns, Diocese of (FERNENSIS), in the province of Leinster (Ireland), suffragan of Dublin. It was founded by St. Aedan, whose name is popularly known as Moaedhog, or "My dear little Aedh", in 598. Subsequently, St. Aedan was given a quasi-supremacy over the other bishops of Leinster, with the title of Ard-Escop, or chief bishop, on which account he and some of his successors have been regarded as having archiepiscopal powers. The old annalists style the see Fearna-mor-Maedhog, that is, "the great plain of the alder-trees of St. Moedhog". Even yet Moedhog (Mogue)-the Irish endearing form of Aedan-is a familiar Christian name in the diocese, while it is also perpetuated in Tubbermogue, Bovlavogue, Cromogue, Island Mogue, etc. The bell and shrine of St. Aedan (Breacc Maedoig) are to be seen in the National Museum, Dublin. Many of his successors find a place in Irish martyrologies, including St. Mochua, St. Moling and St. Cillene. Of these the most famous is St. Moling, who died May 13, 697. His book-shrine is among the greatest art treasures of Ireland, and his "well" is still visited, but he is best known as patron of St. Mullins (Teach Moling), County Carlow. The ancient monastery of Ferns included a number of cells, or oratories, and the cathedral was built in the Irish style. At present the remains of the abbey (refounded for Austin Canons, in 1160, by Dermot MacMurrough) include a round tower, about seventy-five feet high, in two stories, the lower of which is quadrangular, and the upper polygonal. Close by is the Holy Well of St. Mogue.
Ferns was raided by the Scandinavians in 834, 836, 839, 842, 917, 920, 928, and 930, and was burned in 937. St. Peter's Church, Ferns, dates from about the year 1060, and is of the Hiberno-Romanesque style, having been built by Bishop O'Lynam, who died in 1062. The bishops were indifferently styled as of Ferns, Hy Kinsellagh, or Wexford; thus, Maeleoin O'Donegan (d. 1125) is called "Bishop of Wexford", while B i s hop O'Cathan (d. 1135) is named "Archbishop of Hy Kinsellagh". This was by reason of the fact that the boundaries of the diocese are coextensive with the territory of Hy Kinsellagh, on which account Ferns includes County Wexford with small portions of Wicklow and Carlow. Dermot MacMurrough, King of Leinster, burned the city of Ferns in 1166, "for fear that the Connacht men would destroy his castle and his house", and, three years later, he brought over a pioneer force of Welshmen. He died in 1171, and, at his own request, was buried "near the shrines of St. Maedhog and St. Moling". The same year Henry II of England landed in Ireland, where he remained for six months.
Ailbe O'Molloy, a Cistercian, who ruled from 1185 to 1222, was the last Irish bishop in the pre-Reformation history of Ferns. He attended the Fourth General Council of Lateran (1215) and, on his return, formed a cathedral chapter. His successor, Bishop St. John, was granted by Henry III (July 6, 1226) a weekly market at Ferns and an annual fair, also a weekly market at Enniscorthy. This bishop (April 8, 1227) assigned the manor of Enniscorthy to
Philip de Prendergast, who built a castle, still in excellent preservation. In exchange, he acquired six ploughlands forever for the See of Ferns. He held a synod at Selskar (St. Sepulchre) Priory, Wexford (September 8, 1240). The appointment of a dean was confirmed by Clement IV (August 23, 1265). Bishop St. John rebuilt the cathedral of Ferns, which from recent discoveriesseems to have been 180 feet in length, with a crypt. A fine stone statue of St. Aedan, evidently early Norman work, is still preserved. In 1346 the castle of Ferns was made a royal appanage, and constables were appointed by the Crown, but it was recovered by Art MacMurrough in 1386. Patrick Barret, who ruled from 1400 to 1415, removed the episcopal chair of Ferns to New Ross, and made St. Mary's his cathedral. His successor, Robert Whitty, had an episcopate of forty years, dying in February, 1458. Under John Purcell (1459-1479), Franciscan friars acquired a foundation in Enniscorthy, which was dedicated October 18, 1460. Lawrence Neville (1479-1503) attended a provincial council at Christ Church Cathedral, Dublin, on March 5, 1495. His successor, Edmund Comerford, died in 1509, whereupon Nicholas Comyn was elected. Bishop Comyn resided at Fethard Castle, and assisted at the provincial councils of 1512 and 1518. He was transferred to Waterford and Lismore in 1519, and was replaced by John Purcell, whose troubled episcopate ended on July 20, 1539. Though schismatically consecrated, Alexander Devereux was rehabilitated under Queen Mary as Bishop of Ferns, and died at Fethard Castle on July 6, 1566—the last pre-Reformation bishop. Peter Power was appointed his successor in 1582, but the temporalities of the see were held by John Devereux. Bishop Power died a confessor, in exile, December 15, 1588. Owing to the disturbed state of the diocese and the lack of revenue, no bishop was provided till April 19, 1624, but mean-time Father Daniel O'Drohan, who had to adopt the alias of "James Walshe", acted as vicar Apostolic (1606-1624). John Roche was succeeded by another John Roche, February 6, 1644, who never entered on possession, the see being administered by William Devereux from 1636 to 1644. Dr. Devereux was an able administrator at a trying period, and he wrote an English catechism, which was used in the diocese until a few years ago. Nicholas French was made Bishop of Ferns September 15, 1644, and died in exile at Ghent, August 23, 1679. His episcopate was a remarkable one, and he himself was a most distinguished prelate. Bishop Wadding (1678-1691) wrote some charming Christmas carols, which are still sung in Wexford. His successors, Michael Rossiter (1695-1709), John Verdon (1709-1729), and the Franciscan Ambrose O'Callaghan (1729-1744), experienced the full brunt of the penal laws. Nicholas Sweetman (1745-1786) was twice imprisoned on suspicion of "disloyalty", while James Caulfield (1786-1814) was destined to outlive the "rebellion" of '98. One of the Ferns priests, Father James Dixon, who was transported as a "felon", was the first Prefect Apostolic of Australia. All the post-Reformation bishops lived mostly at Wexford until 1809, in which year Dr. Ryan, coadjutor bishop, commenced the building of a cathedral in Enniscorthy, which had been assigned him as a mensal parish. As Bishop Caulfield was an invalid from the year 1809 the diocese was administered by Dr. Ryan, who, with the permission of the Holy See, transferred the episcopal residence to Enniscorthy. Bishop Ryan died March 9, 1819, and was buried in the cathedral. His successor, James Keating (1819-1849), ruled for thirty years, and commenced building the present cathedral, designed by Pugin. Myles Murphy (1850-1856) and Thomas Furlong (1857-1875) did much for the diocese, while Michael Warren (1857-1875) is still lovingly remembered.
From an interesting Relatio forwarded to the Propaganda by Bishop Caulfield in 1796, the Diocese of Ferns is described as 38 miles in length and 20 in breadth, with eight borough towns, and a chapter of nineteen members. In pre-Reformation days it had 143 parishes; 17 monasteries of Canons Regular of St. Augustine; 3 priories of Knights Templars; 2 Cistercian abbeys; 3 Franciscan friaries; 2 Austin friaries; 1 Carmelite friary, and 1 Benedictine priory. It never had a nunnery nor a Dominican friary. (The Jesuits had a flourishing college in New Ross in 1675.) The population was 120,000, of which 114,000 were Catholics, and there were 80 priests, including regulars. There were 36 parishes, many of which had no curates.
At present (1909), the population is 108,750, of which 99,000 are Catholics. There are 41 parishes, two of which (Wexford and Enniscorthy) are mensal. The parish priests are 39 and the curates are 66, while the churches number 92. The religious orders include Franciscans (one house), Augustinians (two houses), and Benedictines (one house). The total clergy are 140. In addition, there are 14 convents for religious women, and a House of Missions (Superior Father John Rossiter), as also 6 Christian Brothers schools, a diocesan college, a Benedictine college, and several good schools for female pupils. Enniscorthy cathedral was not completed until 1875, and the interior was not completely finished till 1908. Most Rev. Dr. James Browne was consecrated Bishop of Ferns September 14, 1884. He was born at Mayglass, County Wexford in 1842, finished his studies at Maynooth College, where he was ordained in 1865, and served for nine-teen years as curate and parish priest with conspicuous ability.
W. H. GRATTAN-FLOOD
---