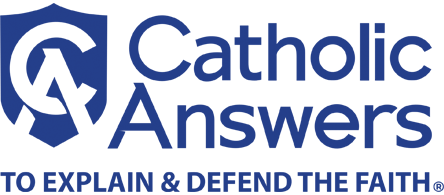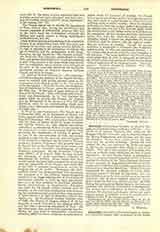 Click to enlarge
Concordia, Diocese of (CONCORDIENSIS IN AMERICA), erected August 2, 1887, is situated in the northwestern part of Kansas, U.S.A. It is bounded on the west by Colorado; on the north, by Nebraska; cast, by the cast lines of Washington, Riley, Geary, Dickinson; on the south, by the south lines of Dickinson, Saline, Ellsworth, Russell, Ellis, Trego, Gove, Logan, and Wallace Counties. Area, 26,685 sq. m.
In 1886 the Diocese of Leavenworth, Kansas, was divided into three new sees, Leavenworth, Wichita, and Concordia. On August 9, 1887, the Rev. Richard Scannell of Nashville, Tennessee, was nominated first Bishop of Concordia; and governed the see until January 30, 1891, when he was transferred to Omaha. The Bishop of Wichita, Kansas, then became administrator of Concordia, and it was not until 1897 that a bishop was again appointed in the person of the Rev. T. J. Butler of Chicago, who died in Rome, however, July 17, 1897, before receiving episcopal consecration. On September 21, 1898, the Very Rev. John F. Cunningham, Vicar-General of the Diocese of Leavenworth, was consecrated in that city, Bishop of Concordia. Born in 1842, in the County Kerry, Ireland, he made his studies at St. Benedict's College, Atchison, Kansas, and at St. Francis' Seminary, Milwaukee, Wisconsin, and was ordained priest at Leavenworth, August 8, 1865. After his consecration he devoted himself to the multiplication of schools and institutions of learning and charity. The cathedral of Concordia, a stone structure of Gothic architecture, dedicated in 1902, took the place of a modest little church erected by the Rev. Louis Mollier in 1874.
In 1884 a boarding school for young ladies under the supervision of the Sisters of St. Joseph was established near the cathedral. It has since moved to the imposing edifice known as the Nazareth Academy. It is the mother-house and novitiate of these sisters, who have branch houses, missions, and schools in Kansas, Illinois, Nebraska, Michigan, and Missouri. The old academy has been turned into a hospital. The Capuchin Fathers, who settled early in the western part of the diocese in and about Victoria, have built many churches and schools and have monasteries at Hays City, Munjor, and Victoria. They have also worked efficiently among the Russian immigrants of that portion of the diocese, aided by the Sisters of St. Agnes.
From 1898 to 1907 45 churches and 20 schools were built, exclusive of the opening of many new missions and stations. There are 51 secular and 15 religious priests, attending 91 churches, 30 stations, and 4 chapels. The children in the parochial schools number about 2482. Two academies, at Concordia and Abilene, have about 135 pupils. The Catholic population of the diocese is 26,125.
A. T. ENNIS
---