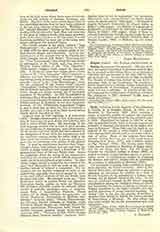 Click to enlarge
Colima, Diocese of (COLIMENSIS).—The city of Colima, the capital of the State of the same name in Mexico, is situated on the Colima River, at an altitude of 1400 feet, and was founded in the year 1522 by Gonzalo de Sandoval. Its population in 1900 was 20,698. The Diocese of Colima was erected by Leo XIII, December 11, 1881, by the Constitution "Si principum". Before its erection as a diocese, Colima formed part of the Archdiocese of Guadalajara (Guadalaxara), of which it is now a suffragan. It includes all the State of Colima and the southern part of the State of Jalisco. The population in 1901 numbered 72,500, many of whom are Indians.
---
Enjoying this content?
Please support our mission!
Donate