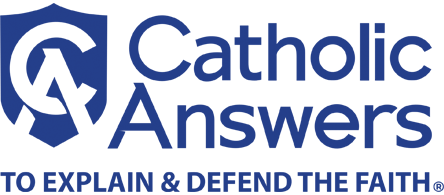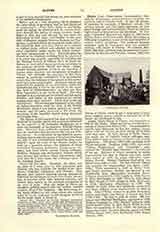 Click to enlarge
Cloyne (Gael. Cluain-uania, Cave-meadow), Dio-CESE OF (CLONENSIS, or CLOYNENSIS), comprises the northern half of County Cork. It has 140 priests, 47 parishes, 16 convents, 8 Brothers' schools, 235 primary schools, and, for higher education, St. Colman's College and Loreto Convent (Fermoy), besides high schools at Queenstown and elsewhere. St. Colman's Cathedral, Queenstown, begun in 1869 under Bishop Keane, continued under Bishop McCarthy, in 1908 near completion, is one of the most beautiful of modern Gothic cathedrals. The medieval diocesan cathedral, used by Protestants since the sixteenth century, still stands at Cloyne. St. Colman Mac-Lenin (560-601), diverted from his profession of poet-historian by Sts. Ita and Brendan, became (560) first Bishop of Cloyne, where he got a royal grant of land. Some religious poems, notably a metrical life of St. Senan, are attributed to him.
Fergal, Abbot–Bishop of Cloyne, was massacred in 888 by the Danes. There are seven recorded devastations of Cloyne from 822 to 1137. The ecclesiastical records were destroyed, so that few prelates' names before 1137 are known; we have nearly all of them since that year. In 1152 (Synod of Kells) Cloyne was made one of Cashel's twelve suffragan sees. From 1265 to 1429 the bishops of Cloyne were mostly Englishmen. Effingham (1284-1320) probably built Cloyne cathedral. Swafham (1363-1376), who wrote "Contra Wicklevistas" and "Conciones", commenced the "Rotulus Pipae Clonensis", the rent-roll of the see. Robbery of church property by nobles impoverished the Sees of Cloyne and Cork, which were united in 1429, by papal authority, under Bishop Purcell. Blessed Thaddeus MacCarthy was bishop from 1490 to 1492. The last Catholic bishop who enjoyed the temporalities was Benet (1523-1536). Tirry, appointed in 1536 by Henry VIII, and Tirry's successor, Skiddy, are ignored in the Consistorial Acts. Macnamara succeeded Benet; O'Heyne succeeded in 1540; Landes in 1568; Tanner in 1574; MacCreaghe in 1580; Tirry in 1622; Barry in 1647; Creagh in 1676; Sleyne in 1693; MacCarthy in 1712; MacCarthy (Thaddeus) in 1727. The bishops of penal times were ruthlessly persecuted, and some suffered cruel imprisonment or died in exile. John O'Brien, author of an Irish dictionary, poems, and tracts, was Bishop of Cloyne and Ross (1748-1769). He died in exile at Lyons. His successors were Matthew MacKenna, appointed in 1769; William Coppinger in 1791; Michael Collins in 1830; Bartholomew Crotty in 1833; David Walsh in 1847. Since the separation of Ross (1849) the bishops of Cloyne have been: Timothy Murphy, appointed 1849; William Keane, 1857; John MacCarthy, 1874; Robert Browne, 1894.
Over a century ago, when persecution relaxed somewhat, the diocese, despoiled of all its ancient churches, schools, and religious houses, had to be fully equipped anew. About 100 plain churches were erected between 1800 and 1850. Recently a fourth of these have been replaced, especially in towns, and the new structures are admirably designed and finished. Between 1800 and 1907, not-withstanding great difficulties and loss by emigration, besides 103 parish churches, all the existing schools, colleges, religious and charitable institutions were built, and all are now doing useful and excellent work.
---