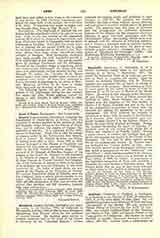 Click to enlarge
Annecy (ANNECIENSIS), Diocese of, comprises the Department of Haute-Savoie in France, with the exception of several parishes in the cantons of Alby and Rumilly, which belong to the Diocese of Chambery, and in addition, the canton of Ugenes (Department of Savoie). It is suffragan to the Archdiocese of Chambery. From 1535 to 1801 the bishops of Geneva, exiled by the Reformation from Geneva, lived at Annecy. St. Francis de Sales was Bishop of Annecy from 1602 to 1622. From 1801 to 1822, Annecy belonged to the Diocese of Chambery and Geneva, but was made an episcopal see February 15, 1822, by the bull "Sollicita catholici gregis". The memory of St. Bernard of Menthon, founder of the hospice of the Grand St. Bernard, is still honored in the Diocese of Annecy. St. Francis de Sales and St. Jane Frances de Chantal founded the Congregation of the Visitation at Annecy in 1610; at the death of its foundress the convents belonging to this order numbered 87. The relics of these saints are preserved in the Church of the Visitation at Annecy. The ancient Benedictine abbey of Talloires, near the Lac d'Annecy, lends a certain picturesqueness to the scene. The Diocese of Annecy comprised (end of 1905) 267,496 inhabitants, 29 first class parishes, 270 second class parishes, and 167 vicariates, formerly with state subventions.
GEORGES GOYAU
---
Enjoying this content?
Please support our mission!
Donate