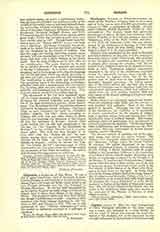 Click to enlarge
Cidyessus, a titular see of Asia Minor. It was a city of some importance, west of Ammonia in West-Central Phrygia, in the territory of the Setchanli Ova, Mouse Plain; this large and fertile valley projects far into Phrygia Salutaris, but the city belonged to Phrygia Pacatiana. Its site has been determined by an inscription found at the little village of Ghieuktche Euyuk, west of Afium Kara Hissar, in the vilayet of Brusa. The old native name may have been Kydessos, though it is Kidyessos on coins. Lequien (I, 801) mentions only three bishops: Heraclius in 451, Andreas in 787, and Thomas in 879. The see is still mentioned in later "Notitia episcopatuum" until the twelfth or thirteenth centuries as a suffragan of Laodicea.
S. PETRIDES
---
Enjoying this content?
Please support our mission!
Donate