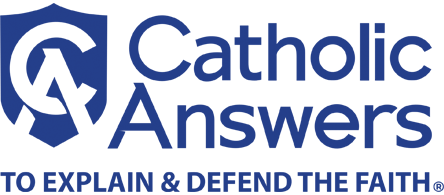 Charles Butler
Prominent figure among the English Catholics of his day, b. in London, 1750; d. June 2, 1832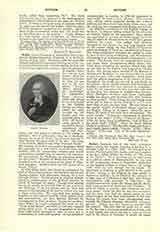 Click to enlarge
Butler, CHARLES, one of the most prominent figures among the English Catholics of his day, b. in London, 1750; d. June 2, 1832. He belonged to an ancient Northamptonshire family, and was a nephew of the Rev. Alban Butler, the author of "The Lives of the Saints". After spending two or three years at a private school at Hammersmith, he was sent to the preparatory house at Equerchin, dependent on the English College at Douai, then to the college itself, where he went through the full course. On his return to England he gave himself to the study of law. Owing to his religion, he was unable to become a barrister; so he followed the example of a large class of Catholics of that day, who became conveyancers and practiced in chambers. He studied successively under Mr. Duane and Mr. Maire, both conveyancers of eminence, and Catholics. In 1775 he began to practice, and continued for over forty years. From the first he was very successful, and for more than half the period named he was acknowledged as the first conveyancer of the day. Among his pupils were some distinguished men, notably Sir Thomas Denman, afterwards attorney-general. Butler was not, however, content with his position. The fact that he could not be called to the Bar was a continual mortification to him, and it was chiefly this which led him to take an active part in the efforts of Catholics to obtain the repeal of the Penal Laws. He was elected secretary to the committee of laymen appointed for this end, and he put his heart and soul into the work. This brought him into the dissensions which unhappily existed at that time between laymen and the bishops. From the first Butler sided with the former, and the "Blue Books", which were the official publications of the committee, were almost entirely written by him. Notwithstanding the internal dissensions among the Catholic body, the bill for their partial relief was passed through Parliament in 1791, and Butler, the first to profit by the enactment, was called to the Bar that year. The disputes connected with the Catholic Committee brought Butler into direct conflict with Milner, then a simple priest. Early in the nineteenth century, when the Veto Question arose, Milner, by this time a bishop, became the strong opponent of Butler, against whom he wrote and spoke for many years. In the end, by the aid of O'Connell, Catholic Emancipation was passed in 1829, without the concession of any kind of veto.
With such an active life, both professional and political, we may wonder how Charles Butler could have found time for any literary pursuits; but by a habit of early rising, a systematic division of his time, and unceasing industry, he contrived, as he himself tells us, to provide himself with an abundance of literary hours. His writings were many, and their variety indicate an extraordinary versatility of talent. He could write with facility on such different subjects as law, history, music, social questions, and subjects Scripture. Among his own profession his work on Coke-Littleton, on which he collaborated with Mr. Hargrave, is best known; among the general Catholic public his "Historical Memoirs of English, Scottish and Irish Catholics" was most read. This work brought him again into conflict with Bishop Milner, who replied with his "Supplementary Memoirs".
Charles Butler was married in 1776 to Mary, daughter of John Eyston, of Hendred, Berks, by whom he had one son, who died young, and two daughters. In private life he was a devout Catholic; even Milner admitted that he might with truth be called an ascetic. Every Catholic work of importance numbered him among its chief subscribers. He survived his opponent, Dr. Milner, and lived to see Catholic emancipation. One of the consolations of his declining years was his elevation to the dignity of King's Counsel after the passing of the Act, an occasion on which he received a special message of congratulation from the king.
There are two miniatures of him in possession of his grandson, Judge Stonor, one of which is the original of the engraving in the first edition of the "Historical Memoirs"; there is also an oil painting of him as a boy at Douai, and a bust at Lincoln's Inn. His chief works are: "Hargrave's Coke on Littleton" (eight editions, 1775-1831); "On Impressing Seamen" (1777); "Horae Biblicae" (1797-1802); "Life of Alban Butler" (1800); "Hone Juridicie Subsecivie" (1804); Lives of Fenelon (1811) and Bossuet (1812); "Trappist Abbots and Thomas a Kempis" (1814); "Symbols of Faith of the Roman Catholic, Greek, and Protestant Churches" (1816); "The French Church" (1817); "Church Music" (1818); "Historical Memoirs of English, Scottish, and Irish Catholics" (three editions, 1819-22); "Reminiscences" (1822); "Continuation of Alban Butler's Saints' Lives" (1823); "Life of Erasmus". (1825); "Book of the Roman Catholic Church" (1825); vindication of preceding (1826); appendix to same (1826); "Life of Grotius" (1826); "The Coronation Oath" (1827); "Reply to Answers" to same (1828); "Memoirs of d'Aguesseau and Account of Roman and Canon Law" (1830).
BERNARD WARD
---