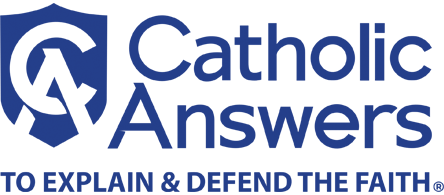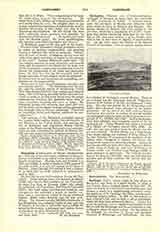 Click to enlarge
Carthage, Saint, whose name is also given as MOCHUDA, was born of a good family, in what is now County Kerry, Ireland, about the year 555. He spent his youth as a swineherd near Castlemaine, and became a monk in a neighboring monastery under the guidance of St. Carthage the Elder, subsequently receiving priest's orders. In 580 he determined to lead a hermit's life, and he built a cell at Kiltallagh, where his fame soon attracted pilgrims: After a few years the jealousy of two neighboring bishops forced him to quit his hermitage, and he proceeded on a visit to Bangor, where he spent a year. On the advice of St. Comgall he returned to Kerry and founded churches at Kilcarragh and Kilfeighney. He then visited Waterford, Clonfert-molua (Kyle), and Lynally, whence, on the recommendation of St. Colman Elo, he settled at Rahan, near Tullamore, in the present King's County.
St. Carthage founded his monastery of Rahan about 590, and soon had hundreds of disciples. He was consecrated Abbot–Bishop of the Fercal district, and composed a rule for his monks, an Irish metrical poem of 580 lines, divided into nine separate sections—one of the most interesting literary relics of the early Irish Church. Numerous miracles are also recorded of him. At length, Blathmaic, a Meathian prince, instigated by the neighboring monks, ordered St. Carthage to leave Rahan. This expulsion of the saint and eight hundred of his community took place at Eastertide of the year 635. Journeying by Saigher, Roscrea, Cashel, and Ardfinnan, St. Carthage at length came to the banks of the River Blackwater, where he was given a foundation by the Prince of the Decies, and thus sprang up the episcopal city of Lios-mor, or Lismore, County Waterford.
Great as was the fame of Rahan, it was completely eclipsed by that of Lismore, although St. Carthage lived less than two years at his new foundation. He spent the last eighteen months of his life in contemplation and prayer, in a cave near the present St. Carthage's Well. When at the point of death, he summoned his monks and gave them his farewell exhortation and blessing. Fortified by the Body of Christ he died on the 14th of May, 637, on which day his feast is celebrated as first Bishop and Patron of Lismore. Short as was St. Carthage's stay in Lismore, he left an ineffaceable impress of his labors in a famous abbey, cathedral, and infant university, but more so in the shining example of an austere and blameless life. Purity was his transcendent virtue, and to guard it he practiced the severest penances. On this account St. Cuimin of Connor thus writes of him in an Irish quatrain:
The beloved Mochuda of mortification,
Admirable every page of his history.
Before his time there was no one who shed
Half so many tears as he shed.
Usher had two manuscript copies of the Irish life of St. Carthage; and in 1634 Philip O'Sullivan Beare sent a Latin translation to Father John Bollandus, S.J. The "Vita Secunda" is the one usually quoted. In 1891 the present writer discovered the site of the Relig Mochuda in which St. Carthage was buried.
W. H. GRATTAN FLOOD
---