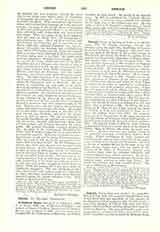 Click to enlarge
O'Sullivan Beare, PHILIP, b. in Ireland, c. 1590; d. in Spain, 1660, son of Dermot O'Sullivan and nephew of Donal O'Sullivan Beare, Lord of Dunhoy. He was sent to Spain in 1602, and was educated at Compostella by Vendamma, a Spaniard, and Father Synnott, an Irish Jesuit. He served in the Spanish army. In 1621 he published his "Catholic History of Ireland", a work not always reliable, but valuable for the Irish wars of the author's own day. He also wrote a "Life of St. Patrick", a confutation of Gerald Barry and a reply to Usher's attack on his "History".
E. A. D'ALTON
---
Enjoying this content?
Please support our mission!
Donate