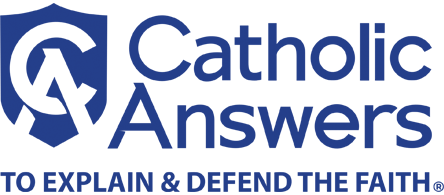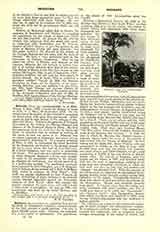 Click to enlarge
Brisbane, Archdiocese of, comprises that part of the State of Queensland, Australia, which lies south of the 24th parallel of south latitude. The area is about 200,000 square miles. Brisbane, the cathedral city, is the capital of Queensland. The population at the census of 1901 (metropolitan area) was 119,907.
HISTORY.—Queensland (known till 1859 as the Moreton Bay District of New South Wales) was first settled in 1825 as a convict station, was visited by Father Therry and abandoned after three years. Permanent colonization began when it was thrown open to free settlers in 1842. In 1843, four Passionist Fathers established a mission for aboriginals on Stradbroke Island, but abandoned it for lack of provisions and other causes in 1846. The work of evangelizing the ueensland blacks was afterwards carried on by other missionaries, the most successful of whom were Father Luckie and the later and still more noted apostle of the aboriginals, Father Duncan McNab. Missionary work among the blacks was, however, hampered to an almost hopeless degree by the bad example, the brutalities, and the communicated vices and diseases of degraded whites. In 1843, a rude shanty, hastily constructed during Dr. Polding's visit to Brisbane in that year, was the only building in the Moreton Bay District that stood for a church. There was no school, and the white population of the whole District was only 2,257 souls. athers McGinnety and Hanly arrived there in December, 1843. They were, says Cardinal Moran, "the first priests stationed for ordinary missionary work in the Moreton Bay territory". In 1859, the year in which the Moreton Bay District became a separate colony under the name of Queensland, it was erected into the Diocese of Brisbane. Its first bishop was the Right Rev. James O'Quinn, who was consecrated in Dublin on the 29th of June, 1859. In 1860 there were only two priests, two churches, two small schools, and 7,676 Catholics, out of a total population of 28,056, in his vast diocese of 668,497 square miles. He arrived in Brisbane, with five priests and six sisters, in 1861, and launched forth-with into the work of organization, carrying on for years long and exhausting visitations, in which the bare earth was often his only bed, and sardines and "damper" his principal food. With the sanction of the Government, he organized the Queensland Immigration Society, which brought settlers (chiefly Irish Catholics) to the colony. Considerable numbers of these were placed on land granted for the purpose by the Government. Racial and sectarian passions took alarm. A clamor arose that the colony was being inundated with Irish Catholics, and that it would soon deserve to be called, not "Queensland", but "Quinn's Land". The Immigration Society bent before the storm and dissolved in 1865, after having enriched Queensland with ten shiploads of picked colonists.
Dr. O'Quinn was a man of ripe intellectual culture and of much foresight and administrative wisdom. He established a Catholic paper, "The Australian", founded two orphanages and an industrial school, wrought strenuously in the matter of church and school-extension, erected the handsome cathedral of St. Stephen, and created and conserved rich educational and other endowments. State aid was finally withdrawn from all denominational schools with the close of the year 1880; but at his death, 18th August, 1881, there were 52 Catholic primary schools in the diocese, attended by 6,510 children. The Provicariate of North Queensland was formed out of the Diocese of Brisbane in 1876, and that of Rockhampton in 1882. On the 18th of June 1882, the Right Reverend Robert Dunne was consecrated Bishop of Brisbane in succession to Dr. O'Quinn. By his solid scholarship and his ability as a writer Dr. Dunne rendered important services as secretary to the Plenary Council of Australasia held in Sydney in 1885. At the request of that council, Queensland was in 1887 created a separate ecclesiastical province, with Brisbane as its metropolitan see; and the Provicariate of North Queensland was erected into the Vicariate-Apostolic of Cooktown. The present stately archiepiscopal residence in Brisbane was built during Dr. Dunne's visit ad liming in 1890, and presented to him on his return. His episcopate has been fruitful in church- and school-extension, and general progress.
Religious Statistics (1907).—Parochial districts, 31; churches, 91; secular clergy, 56; religious brothers, 25; nuns, 186; lay teachers in Catholic schools, 126; seminary 1; boarding schools for girls, 12; for boys, 4; high schools, 6; primary schools, 41; children in Catholic schools, 6,713; industrial school for boys (with printing office), 1; for girls, 1; orphanage, 1; Magdalen asylum, 1; servants' home, 1; total population, about 240,000; Catholic population, about 60,000.
HENRY W. CLEARY
---