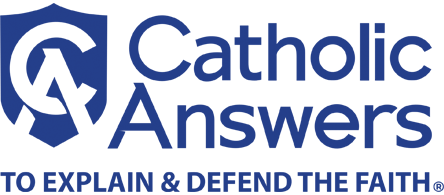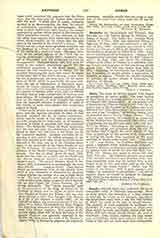 Click to enlarge
Amrah. —Central Syria has preserved for us an unequalled series of Christian monuments. From an early period, the insecurity of a land overrun, at intervals, by armies or by brigands, has driven the inhabitants away from a soil, the very fertility of which has made it the prey of armed nomads. The scarcity of wood suggested to architects the possibility of a form of construction in which stone alone should be used, and blocks, placed with wonderful skill and science, should obviate the need of woodwork. This, indeed, explains the long endurance of buildings which have suffered little at the hands of time and not much more from earthquakes.
The Syrian houses in the region of Hauran were inhabited, from the third century to the seventh, by the upper and middle classes of the population. A house of this kind in perfect preservation is still to be seen at Amrah. It is a huge dwelling built round three sides of a courtyard. The chief room is a great hall running to the height of two stories. Each of the bedrooms on the ground floor, which were three in number, had a kind of small dais covered by a highly ornamented, semicircular canopy, and forming an alcove. A closet, adjoining the room, had cupboards all round it, taken out of the thickness of the walls, and divided by slabs of stone.
The house at Amrah had a story which was reached by an exterior staircase. The floor, which serves as ceiling to the ground floor, is made of flagstones resting on arches or on corbels fastened to the wall, and the stone doors turn on stone hinges. In this house, as in other Syrian houses, a large, central hall was the most honorable part of the dwelling, where family meetings were held, and the stranger who was allowed to enter it was as greatly favored as the guest whom a Roman admitted to his fireside. At the present day this house has found caretakers among the natives themselves. It was found suitable for a quick and inexpensive fitting-up, and the sheikh of the village of Douma has made it his home. The women and children (the harem) live exclusively in the upper story, the sheikh's administrative functions are carried on in the groundfloor rooms, while the great hall has been kept for its ancient uses.
---